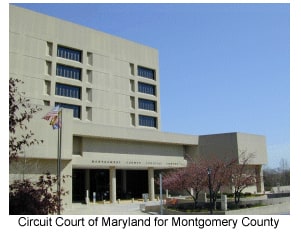 Montgomery County is usually viewed by most Maryland personal injury lawyers as a relatively conservative jurisdiction to try accident, malpractice or other tort cases.
By reputation, juries in Montgomery County are more skeptical of a victim's claim than they are in neighboring Prince George's County or Baltimore City.  But Montgomery County is so diverse now.  There are over a million people in the county.  Incredibly, it is larger than six U.S. states.  So more than most counties, you are going to get a lot of variation in who makes it into your jury pool.  This random luck of the draw makes a big difference in results in close cases.
In cases where responsibility is not the issue but rather how much to award in damages, these juries are typically less conservative and generally give awards that approach, if not reach, other jurisdictions in Maryland.
Our firm has won millions of dollars for our clients in Montgomery County. A few of those cases are profiled below. Still, if we have a choice of jurisdictions because the law permits us to file the lawsuit in multiple venues as is often the case, Montgomery County is rarely going to be the choice.
Pace of a Lawsuit in Montgomery County
Montgomery County has a "fast track" for tort cases. Most car accident cases in Rockville with average damages go to the jury trial within six months the lawsuit was filed.
Medical malpractice cases take a bit long, typically a year. When a personal injury case is filed in Montgomery County, the court, in a smaller case, issues a scheduling order with a discovery cutoff in approximately 90 days and a pretrial conference following shortly after that. In a medium to large damages case, the court in Montgomery County orders a scheduling conference where the scheduling order is given, which typically ends the discovery within six months and sets a pretrial conference date.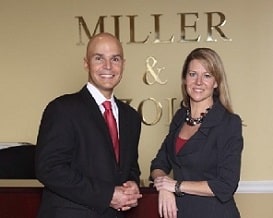 Alternative dispute resolution (ADR) is generally ordered often in these cases at the pretrial conference of a personal injury case. The ADR is usually in the form of mediation before a randomly selected attorney in the community who is on the court's list of approved mediators.
These attorneys who serve as mediators vary in quality. Some are great and some are not so good. You take what you can get.
The mediator must report back to the court with the results of the mediation and can order the parties to attend more than one session of mediation if the case does not reach a settlement. Unlike many other jurisdictions in Maryland, if the case does not settle at mediation, the trial almost always goes forward on the assigned trial date. This makes it easy to schedule expert and fact witnesses for trial. But you better have your ducks in a row.
In Montgomery County, the scheduling order also requires a "Meeting of Counsel" before the pretrial.  This can be done by phone.
For smaller cases in Montgomery County in District Court, judges typically give accident victims compensation that is in line with the compensation given by judges in other jurisdictions in Maryland. (Note: our law firm only handles serious injury cases that find themselves in Circuit Court. So our experience in the last ten years is largely anecdotal.)
Montgomery County Circuit Court Judges:
Montgomery County District Court Judges:
Sample Montgomery County Personal Injury Verdicts
Here are a few plaintiffs' verdicts in Montgomery County cases. About half of these are Miller & Zois cases, some are verdicts obtained by our friends and colleagues, and some are pulled from jury verdict reports.
We put these up to shed some light on the value of cases with similar fact patterns and give some idea of what you can expect, in relative terms, in this jurisdiction. That said, these results are not necessarily predictive of any case. Why? Because, trite as it may be, every case is different and the most important factor in the case might be one we did not include in this summary.
Get more Montgomery County personal injury jury verdicts 
here
Hiring a Lawyer for Your Montgomery County Case
Our lawyers handle a substantial number of our personal injury cases in Montgomery County, including Silver Spring, Bethesda, Germantown, Gaithersburg, Rockville, Olney, Wheaton, and Burtonsville.
If you have been injured or a loved one has been killed by the negligence of someone else, call us at 800-553-8082 or get a free online consultation.
Other Montgomery County Information of Interest