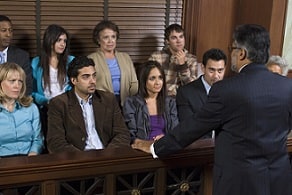 Over the last 18 years, the volume of personal injury wrongful death and medical malpractice cases Miller & Zois has handled in Washington County (Hagerstown) has increased dramatically. Why?
First, it is because our law firm has had a lot of success in Hagerstown. But our success is also a function of changing and growing Hagerstown. This town has transformed from a transportation industry town to a city with a diverse economy.
Washington County has grown in the last 10 years. But not as much as its neighbors. In fact, the number of personal injury car accident and medical malpractice lawsuits filed in Washington County has grown little. The 110 tort cases filed in Washington County Circuit Court in 2019 is about the same as it was in 2000.
But the county is more diverse and more cosmopolitan. This is important for accident and malpractice victims looking for a fair shake. This new economy has brought about a more cosmopolitan city that brings with it more open-minded juries.
Today, most Hagerstown juries are middle-class people who walk into the jury stand with open minds They view the world similarly to our middle-class clients. People in Washington County no longer assume that doctors and corporations are infallible. They relate well to our clients and their suffering from the tragedies they have endured.
The result is larger settlements and larger jury verdicts in Hagerstown personal injury and wrongful death cases. Our personal injury lawyers now see results in 2021 we would never have imagined when we started this law firm in 2002.
Demographics of Washington County
Hagerstown is the sixth largest incorporated city in Maryland and the "capital" of Washington County. It is the largest town in the western part of Maryland, with a population of almost 40,000.
The major hospital in Hagerstown is and Meritus Medical Center. Our medical malpractice lawyers have had a lot of cases involving this hospital. This hospital has a "C" grade that it has earned with medical care that is too often substandard.
Washington County Circuit Court Judges:
Washington County District Court Judges:
There is a vacancy from Judge Terry A. Myers retirement in 2021 that Governor Hogan is expect to fill this summer.
Washington County Verdicts and Settlements
Juries in Hagerstown have been traditionally viewed as conservative which means unfriendly to victims. It used to be — and is still true for some today — that car accident and medical malpractice lawyers would seek a trial by judge instead of a trial by jury. Plaintiffs have moved out of state to obtain federal jurisdiction instead of having their case heard in Washington County.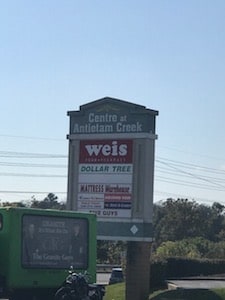 But times are changing, and Hagerstown has become more cosmopolitan, which has improved jury awards (according to the anecdotal evidence, anyway – we do not have data). A few years back, a Hagerstown jury awarded a $3 million verdict against State Farm in an uninsured motorist car accident case. This would have been unthinkable at one time. Our lawyers are also aware of at least one recent seven-figure settlement in Hagerstown.
Our malpractice attorneys have settled many medical malpractice lawsuits in Hagerstown where the doctors' lawyer overplays the "tough jury pool" angle in settlement negotiations.
But the reality is that insurance companies and hospitals are beginning to learn that this is not your grandfather's Hagerstown. Washington County juries are no longer giving wrongdoers a pass. But, still, if you are mediating a case in Hagerstown even in 2021, you can expect the defense lawyers in most to underscore that the verdicts in this county have traditionally been conservative.
Below are sample Washington County settlements and verdicts in medical malpractice and car accident personal injury lawsuits:
Hagerstown Judges
There are five Circuit Court judges in Hagerstown. Here are the judge and the year they joined the bench:
Hagerstown Trial Lawyers
Our law firm handles serious personal injury car accident, medical malpractice, and product liability cases in Hagerstown, Maryland (Washington County).
If you have been injured in an accident, by a defective product, or by malpractice in the Hagerstown area, call our lawyers at 800-553-8082 or click here for a free initial consultation.
Other Jurisdictions