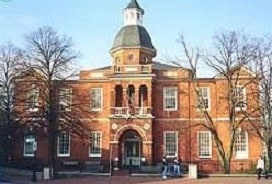 Anne Arundel County is generally a favorable jurisdiction for Maryland accident lawyers and medical malpractice attorneys to take to trial personal injury cases.
Admittedly, the personal injury verdicts for motor vehicle accidents or medical malpractice do not tend to be as high as in Baltimore City or Prince George's County, but verdicts over the last several years have steadily increased. Our law firm handles a significant number of cases in this jurisdiction every year.
If you have a serious injury case in Anne Arundel County, you are likely going to end up in the Circuit Court in Annapolis if you file a lawsuit. The purpose of this page is to give injury victims some idea of what they can expect if they file a lawsuit in Anne Arundel County. You can learn more about the process in general here. This page focuses on the path to trial that is specific to Anne Arundel County.
The Scheduling Conference
More than most other jurisdictions, Anne Arundel County focuses on helping the parties in personal injury cases reach a settlement before trial. The case management system in place for auto accident cases in particular allows for several opportunities where the parties meet to discuss settlement.
Shortly after a personal injury case is filed, the court sets a scheduling conference where the court establishes dates by which discovery, motions, and other events must occur. Typically, although the case is in the very early stages of discovery, the judge handling a personal injury scheduling conference will briefly discuss settlement with the parties.
The scheduling order is the first of two bites of the settlement apple provided by the court in an Anne Arundel County personal injury case. The scheduling order provides an alternative dispute deadline. The parties are instructed to contact the mediator. Mediation is mandatory unless a party files a motion to waive the mediation. (Our lawyers do this occasionally in injury and malpractice cases when it is clear the case will not resolve.)
Settlement Conference
The second opportune time for settlement is the pretrial settlement conference. At the scheduling conference, the parties are usually ordered to attend a settlement conference after the close of discovery. This settlement conference is handled by an experienced personal injury lawyer in Anne Arundel County. This lawyer serves as a mediator between the two parties in the personal injury cases. The pretrial judge is not the trial judge. Typically, what you will get is a retired judge and the purpose of the pretrial is mostly to get the case resolved. If not, then the trial date will be scheduled. These settlement conferences are very helpful in getting the parties in an auto accident case to reach a settlement.
All parties are required to attend the pretrial although the court typically grants motions to attend by phone if the client is out-of-state.
This is more directed to lawyers than to victims, but this is important. More than maybe any other county in Maryland, Anne Arundel sticks to a "trial by" date, which means the trial must be set and be tried before a certain date. This is a big deal because if the parties jointly want to push back the trial date, the court is very unlikely to grant the request.
Anne Arundel County Circuit Court Judges:
Anne Arundel County District Court Judges:
Jury Verdicts in Anne Arundel County
Below are some recent jury verdicts and settlements in Anne Arundel County. These cases were picked at random. Some are our cases and others are either cases handled by lawyers we know or are chosen from jury verdict reports. These verdicts might shed some light on the value of your Anne Arundel County claim. But keep in mind that it is impossible to summarize all of the relevant facts of a case in a single paragraph. The failure or success of these cases might have hinged on a fact completely unrelated to the facts set out in these descriptions.
It is also worth noting that we have made millions of dollars in 2019 alone in cases in Anne Arundel County that we cannot talk about. Why? Because to get the cases settled, our client agreed to confidentiality clauses that prohibit their lawyers from talking about the claim.
2019, $300,000 Settlement: Our client is heading south on Ritchie Highway when she is hit by a negligent driver pulling out a parking lot. She has an assortment of injuries to her spine and wrist. She also struggles with headaches, requiring treatment with a neurologist. The insurance company offers $40,000 to settle. We rejected that and immediately filed a lawsuit in Circuit Court. We were excited to try this case but when the offer rose to $300,000, the client could not refuse it.
2018, $500,000 Verdict: A woman is driving south on I-97 near Glen Burnie. Defendants driving in the lane next to her in a truck owned by his employer, a road construction contractor. Defendant makes an unsafe lane change and collides with the plaintiff. Plaintiff suffers unspecific injuries to her neck and back and sues defendant truck driver and his employer. Liability is stipulated and the case goes to trial on the question of damages. The jury awards $500,000 in damages.
2018, $968,861 Verdict: Plaintiff is the back seat of a taxicab leaving BWI Airport when the cab driver loses control of the vehicle and violently strikes a curb. Plaintiff suffers an elbow strain and permanent injuries to his lumbar spine with radiating pain down his legs. Taxi driver and his company are apparently uninsured or underinsured so plaintiff sues his insurance company, GEICO, for UIM benefits. GEICO disputes the alleged injuries claiming they were pre-existing. The case goes to trial in Annapolis and jury returns a verdict of $968K.
2018, $1,533,288 Verdict: Plaintiff goes to the doctor with complaints of some pain in his right foot which is believed to be from a calcaneal spur. Defendant doctor apparently bypasses more conservative treatment options and performs corrective surgery with Achilles tendon reattachment. Plaintiff suffers a postoperative deep wound infection and has to have part of his foot amputated. He sues doctor alleging negligence in performing unnecessary surgery and then negligently performing that surgery and post-operative care. The case goes to trial and jury awards $1.5 million in damages.
2016, $154,658 Verdict: A 44-year-old nurse is driving her vehicle when the defendant crosses the centerline and enters her lane, resulting in a collision. The woman suffers permanent injuries from fractured ribs, a toe dislocation, a toe fracture, a right tibia fracture, a phalanx fracture, and injuries to her abdomen, hands, knees, and arm. She files this claim against the defendant alleging that he caused the collision, and the defendant disputed the extent of the woman's injuries. A jury awarded the plaintiff $154,658.
2016, $129,979 Verdict: A woman is driving her vehicle when she begins to slow down before making a left turn. The vehicle behind her, being driven by defendant, fails to stop and strikes her vehicle. She suffers a permanent TMJ injury and injuries to her head, neck, and back. The woman files this lawsuit alleging the defendant failed to maintain control and attention to the roadway, resulting in the collision. The plaintiff also alleges the defendant was on a cell phone at the time of impact. The defendant disputed all the claims. A jury awards the woman $129,979.
2016, $81,034 Verdict: A woman stops her vehicle prior to making a left-hand turn when defendant rear-ends her. She sustains permanent injuries included left arm numbness, dizziness, headaches, and injuries to her head, neck, left shoulder, arm, and fingers. She claims the defendant was negligent in failing to keep a proper lookout and in failing to yield the right of way. The defendant disputed the nature and extent of the woman's injuries as well as the reasonableness of her medical care. A jury finds the defendant liable and awards the plaintiff $81,034.
2016, $76,583 Verdict: A woman is operating her vehicle when she stops for traffic. The defendant, operating his vehicle behind her, fails to stop and collides with the plaintiff's vehicle. The woman suffers cervical radiculopathy and cervical spondylosis as a result of the collision. The defendants dispute the claims and argue that the woman's injuries were pre-existing. A jury awards the plaintiff $76,583. The defendant filed a motion for a new trial, but it was denied.
2015, $2,520,869 Verdict: A woman is under the treatment of defendants due to cauda equina syndrome. She is examined without any diagnostic testing or ER consultation. The defendants fail to diagnose her and fail to perform surgical decompression. As a result, she suffers from sexual dysfunction, neurogenic bladder, constipation, and numbness. The defendants argue she was treated within the standard of care, but a jury awarded the woman $2,520,869. This was reduced per the non-economic damages state cap, to $1,200,869.
2015, $300,634 Verdict: A woman is driving her vehicle when she stops at a stop sign. The defendant traveling behind her fails to stop and rear ends her vehicle. She suffers a fracture of her left occipital condyle, headaches, and injuries to her neck and back as a result. She files a claim against the defendant alleging negligence and the failure to keep a proper lookout and excessive speed. The defendant disputed the woman's claims and the reasonableness of her medical treatment. A jury awarded the plaintiff $300,634.
2015, $185,000 Verdict: A woman undergoes a mammogram and ultrasound after discovering a mass in her right breast. The radiologist indicates there is no sign of malignancy. Over a three-year period, the defendants fail to order any additional testing of the mass. However, she is eventually diagnosed with extensive high-grade ductal carcinoma in her right breast, requiring extensive treatment including a bilateral mastectomy. The woman files this claim alleging the failure to diagnose breast cancer in a timely condition, and a jury awarded her $185,000.
2014, $344,400 Verdict: Plaintiff, a 23-year-old utility meter reader, attempts to make a left-hand turn into a driveway from the travel lane of Ft. Smallwood Road. The Defendant, attempting to pass the Plaintiff over the yellow line, strikes the Plaintiff's vehicle causing them both to overturn. Plaintiff suffers head, neck, back and shoulder injuries, as well as facial scarring requiring surgery. Plaintiff misses nine months of work, and faces possible future facial plastic surgery. Plaintiff filed suit against the State Farm insured Defendant, who claims that the Plaintiff had veered his car to the right, as if to make a right turn, before suddenly swerving left. An independent witness disagrees, and so does the jury. On damages, State Farm was probably emboldened by the fact that the treating doctors and testifying experts were a doctor from Multi-Speciality Health Care, a common provider for personal injury cases that gets most of its referrals from personal injury lawyers. But, in this case, even State Farm's orthopedic expert, Dr. Mark S. Rosenthal, was supportive of the case to the point where the plaintiff used his videotape deposition in their case-in-chief.
2013, $8,344,514 Verdict: A 42-year-old has an upper GI endoscopy and colonoscopy performed in Glen Burnie by a gastroenterologist and a GI technician. She goes into respiratory and/or cardiorespiratory arrest after her colon ruptures and she develops cerebral hypoxic-ischemia (loss of oxygen to the brain). She dies two weeks later. Her family's wrongful death lawsuit alleges that defendants messed up the anesthetic and compounded the error by failing to monitor her for a colon perforation and all of the signs of distress.
Our law firm's office is in Anne Arundel County where we have fought and won millions of dollars for our clients. If you need an attorney to fight for you in a serious injury case, call us at 800-553-8082 or get a free on-line injury claim evaluation.
2013, $290,000 Settlement: A 40-year-old woman suffers a disc injury in her lower back at L5 after a rear-end accident coming off of the Beltway towards Glen Burnie. Her MRI is negative, but during surgery her surgeon finds the source of the problem: a bone fragment intruding on a disc that the MRI did not catch. The case settled during a private mediation with GEICO and State Farm, the two defendants in the case. Miller & Zois handled this case.
2012, $20,062 Verdict: Plaintiff is driving on McKinsey Road. Ano
ther driver pulls out of 7-11 and hits her. Plaintiff is awarded $6,230 in medical expense, $1,831 in lost wages, and $12,000 for pain and suffering damages. This case was defended by Allstate's in-house counsel, as most small auto tort claims like this are.
2012, $70,389 Verdict: Plaintiff was rear-ended on an exit ramp on Route 50 and knocked into two other cars. Plaintiff alleged cervical and lumbar injuries including a cervical annular tear from the car wreck. (An annular tear can be an incredibly serious injury, but it is not uncommon to have such an injury and be asymptomatic.) This plaintiff allegedly required traditional physical therapy and epidural injections. Plaintiff settled with the at fault driver for $50,000 then pursues her underinsured motorist claim with State Farm. The insurance company's in-house attorney contended, as usual, that she was not seriously hurt. Plaintiff's award was set off by the underlying policy limits offer ($20,389 additional from State Farm). The case was tried before retired Baltimore County judge Christian M. Kahl, sitting on special assignment in Annapolis. This judge presided over a verdict that Miller & Zois achieved for their client 10 years ago that received a good deal of local and national attention.
2012, $805,000 Verdict: A woman is traveling down the sidewalk in her motorized wheelchair on West Street in Annapolis when she is struck by a delivery truck driver exiting a gas station. She passes away not long after being hit, and her family members bring a claim on behalf of her estate alleging the Defendant is negligent for failing to keep a proper lookout and for other negligent conduct. Defendant claims he could not see the decedent's wheelchair upon impact. Jury finds the Defendant's negligence caused the accident and awards the family and the decedent's estate $805,000 in this wrongful death/survival action claim.
2012, $225,000 Verdict: Plaintiff purchases bunk-bed frames, mattresses, and bedding from Defendant's retail store to furnish the bedroom of her six-year-old twin sons. After the merchandise was delivered, one of the boys develops a skin reaction which results in itchy bumps all over his body. Several months later the boy begins to complain that bugs are crawling on him in his sleep. It's discovered that the mattresses are infested with bedbugs. Plaintiff alleges that the mattresses were infested at the time of delivery and claims that the Defendant should be required to pay for the costs of eliminating the bedbugs and for the emotional turmoil suffered by her and her sons. Defendant admits liability and a jury awards $225,000 to Plaintiff and her sons.
2012, $162,000 Verdict: Plaintiffs, fourteen-year-old and twelve-year-old girls, are hit by a motorist as they are crossing the street after exiting a metro bus. Defendant is driving behind the metro bus and attempts to go around the bus when it stops. Defendant strikes the two girls. Plaintiffs argue that Defendant is negligent and fails to maintain a proper lookout. Defendant argues that the accident was unavoidable because the girls "darted" out and ran directly in front of her. One Plaintiff sustains a collarbone injury requiring surgery and is awarded $115,763. The other Plaintiff sustains a soft-tissue injury and a mild closed head injury and is awarded in a $42,778 jury award.
2012, Defense Verdict: Plaintiff brings a claim against a Glen Burnie gas station after she tripped on a rug that had become bunched up on the gas station floor. Plaintiff argues that the rug created an unreasonably dangerous condition, and that Defendant gas station failed to warn her and failed to fix the rug. Defendant argues they are not liable, that they did not create the condition, that their employees had no knowledge of the rug's condition, and that Plaintiff's conduct caused her injuries. Jury agrees with the Defendant and does not award the plaintiff anything.
2012, $72,527 Verdict: Plaintiff is a passenger in a vehicle that is rear-ended while stopped at an intersection. The vehicle is uninsured at the time of the accident, so Plaintiff seeks damages from the defendant driver's insurance company. Liability is not disputed, but the insurance company alleges that the majority of Plaintiff's medical expenses are due to a pre-existing back injury and that her symptoms are not related to this collision. The jury sides with the Plaintiff and awards $72,527.
Pre-Trial Conference
If the case does not settle at the settlement conference, the parties must attend a pretrial conference. While it depends on the judge you draw, the judges in Anne Arundel County go to great lengths to help the parties settle personal injury cases at the pretrial. Unlike most other counties where the pretrial conference is just a meeting between counsel where a trial date is given, the Anne Arundel County judges do spend a great deal of time trying to get cases settled if there is an opportunity to do so.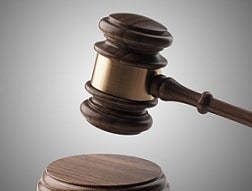 If the case does not settle at the pretrial conference, the judge will give the parties a date for trial, typically within 90 days. Most counties have a "try by" date before which the case must be tried. Anne Arundel County takes this date more seriously than most and will not allow for delays beyond the "try by" date. So there are less endless delays to justice in Anne Arundel County than in a lot of other jurisdictions.
Talking to Us About Your Potential Case
Our car accident and medical malpractice lawyers handle a substantial number of our personal injury cases in Glen Burnie, Annapolis, Crofton, Pasadena, Severna Park, Gambrills, Severn, Millersville, Crownsville, and all other areas of Anne Arundel County. If you have been injured in an accident in and around Anne Arundel County, call us at 410-779-4600 or click here for a free consultation.
Nearby Jurisdictions
More Anne Arundel County Related Links