Salisbury has in recent years become a far more favorable jurisdiction for Maryland accident lawyers handling personal injury cases in Salisbury. Why?  The area is becoming more affluent and cosmopolitan in recent years. Salisbury was recently ranked the 55th "Hottest Small City" by Inc. Magazine in their annual report of the nation's "Best Cities for Doing Business." No doubt, Salisbury is clearly a town on the rise.
What to Know About Personal Injury Cases in Salisbury
There are a few points of interest about handling personal injury cases in Wicomico County Circuit Court. After receiving your Scheduling Order, which will contain all of the discovery deadlines and pretrial conference dates, the experienced personal injury attorney will carefully avoid a trial scheduled in the months of January, February, and early March when the chance of snow is the greatest.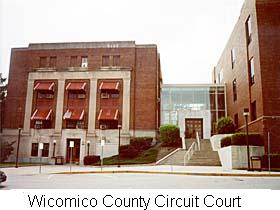 Unlike large metropolitan cities which are accustomed to significant snowfall and equipped to deal with its removal in a quick and efficient manner, the Eastern Shore of Maryland is not. Although significant snowfall is rare in Salisbury, if snow does fall and the public schools are closed you will be hard pressed to find a jury panel for your trial.
This will present a hardship on the plaintiff's attorney who has already paid significant sums of money for the expert witnesses to travel to the Eastern Shore to testify. If at all possible, if you have a case in Salisbury should file a motion to have the trial date moved to a warmer month as soon as a copy of the Scheduling Order is received.
Unlike most scheduling orders, Wicomico County scheduling orders will also contain the deadline for all videotaped depositions. Counsel should not assume that entering into an agreement with opposing counsel to take video depositions outside the deadline will suffice with the Court. Regardless of such an agreement, the Court may refuse to entertain a Motion in Limine to address objections the attorney raised during the deposition. If you file a Motion to extend the deadlines, also include a Motion to extend the deadline to file Motions in Limine to address objections raised during the deposition.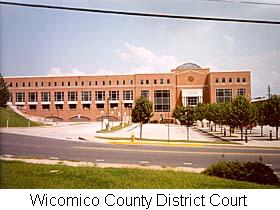 One bonus of practicing in Salisbury is that the well-prepared attorney can call the jury commissioner on the eve of trial and obtain the list of prospective jurors who are scheduled to appear the following day. A "sneak preview" of prospective jurors can often provide an edge to the trial attorney and a more effective use of your peremptory strikes.
One additional side note about trying a personal injury case in a smaller town like Salisbury. When preparing your voir dire always ask the following question: "Does any member of the jury panel know any other member of the jury panel." Invariably, you will have two members on the jury panel who know each other. (Hopefully, you can avoid having ex-spouses sitting on the same jury by asking this question. This happened to us in Wicomico once!)
The Wicomico County Circuit Court is growing along with the county, completing a big courthouse renovation in 2016, including a new non-jury courtroom, an expanded office space and jury assembly room and some great cosmetic restoration of this beautiful courthouse.
Wicomico County Circuit Court Judges:
Wicomico County District Court Judges:
Sample Settlements and Verdict in Wicomico County
Below are sample verdicts and settlements in accident and malpractice cases in Salisbury. First, there is not a broad sampling to choose from because few personal injury cases find their way to trial in Wicomico County. This page was updated in 2018 and we are still looking back at 2014 verdicts.  Second, we believe the results are illustrative of the value of similar cases. But verdicts in other cases have to be taken with many grains of salt. It is impossible to completely compare two cases under any circumstances, much less in settlement and verdict summaries.
2014, Maryland: $2,512,179 Verdict. A 22-year-old girl is diagnosed with stage IV rectal cancer. She passes away two years later, after undergoing surgical resection, chemotherapy, and radiation therapy. Her parents file suit in Wicomico County against her physician and his practice for medical malpractice and wrongful death. Three years before this diagnosis, Plaintiff had presented to her doctor with a history of bloody stools a few months earlier. The doctor, not ordering specific tests, diagnosed her with a healing anal fissure. Her parents contend that had he ordered the appropriate procedures, their daughter's cancer could have been cured, and she would need no further treatment. Defendants contend that nothing they did or failed to do caused and contributed to the patient's death. The Wicomico County jury disagreed and ordered the parents and the decedent's estate a combined $2,512,179 award.

2014, Maryland $110,000 Verdict: Plaintiff, a 69-year old part-time horse trainer, was hit on the side by the defendant at a rural intersection in Wicomico County.  Plaintiff alleged back injuries with $13k in past medical expenses with a 25% impairment rating.  Defendant claimed that the back problems were degenerative and not the result of the accident. A jury in Wicomico County awarded $110,000 in damages. 

October 2013, Truck Crash Verdict for $1,026,786.46 Verdict: A man is driving on Norris Twilley Road with his wife riding in the passenger seat. A large semi-tractor towing a bulky seeder is coming from the opposite direction. This particular portion of Norris Twilley Road does not have a shoulder, causing the seeder to protrude about three to five feet into the opposite lane. The man does not see the seeder in tow in his lane and consequently loses control of his vehicle while narrowly trying to avoid it. He attempts to avoid a collision and veers off the road only to slam into a tree. The impact on the tree is so substantial that emergency crews have to cut him from the vehicle. He is treated for multiple injuries and u
nfortunately loses his right eye. His wife suffers from a broken hip along with other injuries. They sue the driver of the semi-tractor, his employer and the owner of the seeder for negligence and negligent entrustment. The defendants file a counterclaim, stating that the seeder was only 18 to 24 inches over the center line plaintiff's are at fault for not avoiding the seeder in tow. A Wicomico County jury finds for the plaintiffs and awards them $1,026,786.46
2012: Medical Negligence Verdict for $1,228,160. Plaintiff is in the middle of a cardiac procedure when a guide wire used penetrates her aortic valve. Emergency surgery is performed to remove the wire, and Plaintiff suffers a blood clot that subsequently causes neuropathic pain syndrome. Plaintiff alleges the Defendant doctor who performed the procedure did so with excessive force, negligently, and without reasonable care and attention to avoid the injury to the aorta. Defendant doctor denies liability, but a jury returns a verdict for the Plaintiff for $1,228,160. The judge reduces the award amount to $1,000,854 because of Maryland's cap on noneconomic damages.
2009: Medical Malpractice Settlement of $850,000. Doctor cut Plaintiff's iliac vein and artery, during surgery, causing her additional surgeries and a great deal of pain and suffering. The Law Offices of Miller & Zois handled this case.
2008: Medical Negligence Verdict for $2,000,000. Plaintiffs, parents of a 19-day old infant, allege that their pediatrician failed to adequately diagnose their child's condition that led to the infant's untimely death. Plaintiffs contact their pediatrician, the Defendant, and inform him that their son has lost weigh since birth. The Defendant doctor relays to the Plaintiffs that their son may be allergic to his formula and suggests changing the formula. Plaintiffs comply, but three days later, they contact the Defendant doctor again to relay that their son has continued to lose weight. The parties converse for 30-45 minutes.  It is determined an additional formula should be tried. The next day, Plaintiffs take their infant son to the ER, and he is airlifted to Johns Hopkins where he dies the next day of sepsis. Plaintiffs allege the Defendant doctor failed to suggest appropriate testing for their son and that if such testing had been done, their son would not have passed. Defendants contend the infant's death was not a foreseeable event, and that it was the parent's decision to try a third formula instead of taking the baby to the hospital. A jury deliberated for two and a half hours before awarding the Plaintiffs $2,000,000.
If you have been injured in a car accident, a truck accident, or by medical malpractice in or around the Salisbury/Eastern Shore/Ocean City area, call us today at 800-553-8082 or select here for a free consultation.
More Eastern Shore