Nationwide Auto Accident Claims and Settlements
The purpose of this page is to provide for both lawyers and accident victims information to help you better litigate and negotiate an injury claim with Nationwide Insurance.
This insurer will fight to pay to make the smallest settlement compensation payout possible. But you get a larger settlement or verdict by knowing Nationwide's Achilles' heels. Beat them and get the best possible settlement amount (or verdict) for your personal injury claim.
Background on Nationwide Insurance
Nationwide has grown from a small auto insurer owned by its policyholders to one of the largest car insurance and financial services companies in the United States. Nationwide has more than $135 billion in assets.
In recent years, Nationwide has been on the cusp of being a Fortune 100 company. In Maryland, Nationwide ranks fourth in market share behind GEICO, State Farm, and Allstate. Suffice to say, our lawyers frequently cross paths with Nationwide and have had a lot of experience dealing with both their insurance adjusters and their attorneys.
How Nationwide Handles Settlement Claims?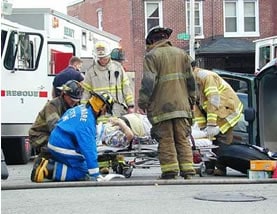 Of the leading insurance companies in Maryland, Nationwide may be the most difficult to predict how an individual claims adjuster values a case. GEICO and Allstate, for example, are far easier to predict than Nationwide.
There is less rhyme or reason to the value a Nationwide claims adjuster puts on the case. There is no reason to know why this is the case, but our lawyers think it may be because their insurance adjusters have more authority than many of their counterparts at other insurance companies.
Accordingly, we believe Nationwide may place more value on the quality of the Plaintiff's counsel than some other insurance companies in the claims process. Their claims adjusters probably do a little better job of evaluating the entire file as opposed to just punching the information into the computer to see what spits out. The downside of this independence, in our opinion: Nationwide adjusters are among the slowest to return calls.
Maximizing the Value of Nationwide Claims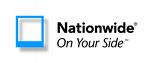 The settlement offer Nationwide will give in a Maryland case almost invariably increases after we file a lawsuit. Another Maryland lawyer once referred an auto accident case to us where the offer went from $10,000 to $275,000 after we filed a legal action.
Why does this happen? Nationwide Insurance's in-house lawyers – with exceptions – tend to be more reasonable than their claims adjusters. Why? Having to be the one trying the case to a jury makes you more realistic about the value.
Moreover, a pre-lawsuit settlement offer is a gut check to the car accident victim. This insurance company knows that some plaintiffs are never going to initiate legal action behind writing a demand letter regardless of the offer because they either want their money immediately or because they do not have the personality to withstand the perceived scrutiny that comes with discovery and a trial.
Another important reason lawsuits matter is that, more than other insurance companies, this insurer is particularly sensitive to verdicts in accident cases that exceed the at-fault driver's insurance limits. They are loath to expose their insured to a verdict that is going to give them personal exposure.
Every insurance company has this concern; we think Nationwide is – for whatever reason – more concerned than most others about the potential of a bad faith claim for their refusal to act reasonably and settle the case within the policy limits.
Who Your Lawyer Is Matters to the Value of Your Nationwide Claim
Nationwide is going to evaluate cases for a settlement based in part on their understanding of the skills and experience of the accident lawyers who represent you. You may be asking: I want to settle my claim with Nationwide so why do I need a lawyer with a track record of trying accident claims?
Like other insurance companies, Nationwide keeps track of accident lawyers' trial records and willingness to file lawsuits. If your counsel is not respected and just settles all of his or her cases, any adjuster in Maryland will know this, and it is going to be reflected in the auto claims process and in the settlement figure you are offered to resolve your claim.
Sample Verdicts and Settlements with Nationwide
2020: $4,875,000 California Settlement: Following a head-on collision with a Nationwide-insured defendant, the plaintiff broke his vertebrae, ribs, sternum, and left ulna and right ilium. He also suffered a stroke caused by a pulmonary embolism. The plaintiff experienced a traumatic brain injury as well. He had back surgery performed on him. The plaintiff was either in the hospital or a rehab facility for almost six months. This case settled for $4,875,000.
2020: $2,195,000 New York Settlement: A laborer suffered jaw, skull, eye socket, vertebrae, and wrist fractures after falling down an opening found on the ground floor of the building. He also suffered a brachial plexus injury. The plaintiff was in the hospital for more than week. He then he had inpatient treatment at a rehab facility. After being discharged, he underwent outpatient physical therapy. He would undergo nerve transplant surgery to treat his brachial plexus injury. He sued the building's owner for failing to provide a safe work environment. This Nationwide insurance claim settlement is so high in part because of future lost earning capacity. The man testified at trial he can no longer work as a sprinkler installer and now works as a chef instead.
2019: $812,500 South Carolina Verdict: The plaintiff suffered a bruised lung and multiple fractures to his right hand, ribs, and sternum after a sheriff's deputy struck his vehicle. He had a tracheostomy tube placed to help him breathe. He had plates and screws implanted in his right hand. The plaintiff also underwent physical therapy on his shoulder. The underinsured motorist carrier, Nationwide Mutual Insurance Company, was added as a defendant to the case. The jury found the defendant 65 percent liable and 35 percent liable. The damages totaled $1,250,000 which, based on comparative negligence, was reduced to $812,500.
2019: $115,000 California Verdict: The plaintiff suffered multiple herniated discs after his pickup truck was struck by an NW-insured defendant. He underwent physical therapy and steroid injections. Neither relieved his pain. He did not return to work and continued to experience residual radiculopathy. His neurosurgeon opined that he needed surgery. The jury awarded $115,000.
2019: $5,906 Ohio Verdict: In this case, the decedent suffered multiple injuries after the Nationwide-insured defendant's SUV rear-ended her vehicle into a pickup truck in front of her. She suffered multiple soft-tissue injuries, a tear in her shoulder. The decedent underwent chiropractic and physical therapy, neither of which resolved her injuries. She underwent arthroscopic surgery and went into respiratory failure following the procedure. The decedent died as a result of pneumonia, a surgical complication. The jury found the defendant liable for the decedent's injuries but not for her death. They awarded the estate $5,906, only consisting of medical expenses with nothing for pain and suffering. Maryland law is different. In Maryland, medical malpractice is a foreseeable consequence of a car crash and, for damages purposes, the death would be considered caused by the accident.
2019: $87,500 New York Verdict: In this premise liability slip and fall case, the victim suffered an avulsion, hematoma, and chronic swollenness to her right leg after she fell on a sidewalk next to an apartment complex. She underwent physical therapy for six months and now experienced difficulty standing and walking for long periods. She sued the apartment's owner, who was insured by Nationwide, for failing to properly maintain the sidewalk. Her orthopedist noted that she needs surgery to repair her injured hamstring. The jury found the plaintiff 65 percent liable and the complex's owner 35 percent. The damages amounted to $87,500. The plaintiff recovered the stipulated limit of $50,000.
2019: $3,100,000 New York Settlement: While working at a renovation site, whose owner was insured by NW, the plaintiff fell nine feet of a ladder, landing on the floor. He suffered meniscus tears, multiple herniated discs, and multiple bulging discs. The plaintiff had arthroscopic surgery on his left knee. He had not returned to work following the accident. The plaintiff claimed that he needed a left knee replacement, spinal fusion surgery, and physical therapy. Before the jury selection, the parties settled for $3,100,000.
2019: $825,000 New Jersey Settlement: In this case, the plaintiff suffered multiple herniated discs and bulging discs after a defendant (insured by Nationwide) struck his sedan. He underwent chiropractic therapy and pain management that included injections. The plaintiff then underwent spinal surgery that involved the implantation of a plate, a cage, and screws. His doctors claimed that his medical records were clear that his spinal injuries were permanent. The plaintiff claimed that he can no longer play with his grandchildren. The case settled for $825,000.
2019: $962,000 Virginia Settlement: The victim suffered fractures to his heel, ankle, and wrist after the defendant struck her vehicle, which went off-road and struck a pole. She underwent surgery to insert plates and screws into her heel. Following the surgery, she was hospitalized for almost two weeks and transferred to a nursing home, where she stayed for a month. The victim underwent surgery to remove the plates and screws fifteen months later. In addition to the defendant, she filed an underinsured claim with Nationwide. The parties agreed to a $962,000 out-of-court settlement, which Nationwide agreed to pay $862,000 of the settlement.
2019: $70,000 Washington Verdict: The plaintiff suffered piriformis syndrome and soft-tissue neck and back injuries after the Nationwide-insured defendant struck her vehicle. She claimed permanent disability and experienced residual pain. The jury awarded $70,000 in damages.
2019: $3,300,000 Missouri Settlement: In this case, the plaintiff motorcyclist underwent an above-the-knee amputation two years after a collision with another motorcycle that fell to the ground before the collision. The other motorcyclist's fall resulted from the defendant motorist's sudden lane change. The plaintiff initially fractured his left leg, which led to eight surgeries before the amputation. He sued the driver and his employer. The case settled for $3,289,304.62, which was to be paid for by the employer's insurer, AMCO, a subsidiary of Nationwide.
2013: $100,000 Maryland Settlement. Elderly woman struck from the rear at high speed by an off-duty Annapolis police offer on Rt. 50 while she was waiting in line for the bride. Liability accepted, liability limits offered early. The client had a severe pre-existing brain disorder called an I-Chiari malformation. As a result of the accident her I-Chiari was worsened to the point where it required fusion/corrective surgery. Her treating neurosurgeon, a noted expert in the disorder, opined in writing that the collision had caused an exacerbation of the client's pre-existing condition and was the final straw that required surgery. A 100k UIM backing up the liability policy, and the client had both Medicare and health insurance lien issues. We put the case in litigation very quickly because she contacted us shortly before the SOL. We negotiated the Medicare and a health lien to get her the maximum recovery and settled the case for the policy limits. There was no offer before Miller & Zois became involved in the case.
2012: $115,763 and $42,778 Maryland Verdicts. Defendant pulls around a stopped Metro bus, striking Plaintiffs as they crossed the bus. Plaintiffs, a 14-year-old girl, and a 12-year-old girl, were exiting the bus. Plaintiffs file suit alleging that the Defendant was negligent in failing to yield and to maintain a proper lookout. Defendant contends that Plaintiffs are responsible as the girls darted out from behind the bus and ran directly into her path, creating an unavoidable accident. One girl sustains a fractured clavicle and injuries to her arm, claiming $15,763 in past medical expenses. An Annapolis jury awards $115,763 in damages ($100,000 for pain and suffering). The second girl sustains a mild closed head injury and soft tissue injury to her knee and claims $2,778 in past medical expenses. The jury awards $42,778 in damages.
2012 $64,221 Maryland Verdict – Defendant loses control of his vehicle and strikes a tree, injuring his passenger in the process. Both are extricated from the vehicle and taken to a trauma center for treatment. A year later, the passenger presents to her primary care physician with complaints of ongoing neck and back pain dating back to the accident. She is referred for physical therapy and eventually makes a complete recovery. Plaintiff, a 22-year-old daycare worker, files suit claiming approximately $15,000 in past medical expenses and $108 in lost wages. Defendant concedes liability, but disputes the severity and proximate cause of Plaintiff's injuries, and argues that the injuries sustained should have resolved spontaneously in the months after the accident.
Who Defends Lawsuits Against Nationwide?
Most lawsuits involving drivers insured by Nationwide are defended by Greenspan Hitzel & Schrader which now covers all of Maryland. This law firm is what we call an "in-house" firm; the lawyers are all employees of Nationwide Insurance.
If the insurance company assigns lawyers other than their in-house lawyers, this is because they are concerned that the case may exceed the coverage limits. Mr. Greenspan is a well-respected lawyer, as are most of the lawyers that work for him (although we understand he is no longer working at that office).
Our Lawyers Can Help You with Your Accident Claim Against Nationwide
Our firm has handled hundreds of auto accident claims involving Nationwide Insurance and has defeated them at trial many times. If you have been injured in an automobile accident, you need an experienced personal injury attorney on your side that knows this insurance company and how it operates. Call us at 800-553-8082 or click here for a free consultation.
Get a better idea of how much your claim is worth
Tips for personal injury victims trying to brave it without a lawyer
Tips for handling auto accident property damage claims
How to ask the insurance company for money
Take a look at the types of questions this insurance company will ask you in discovery