USAA Auto Claim Settlement Calculator
USAA Auto Insurance Injury Claims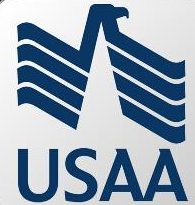 USAA (United Services Automobile Association) is a major player in the car insurance market in Maryland and around the United States. The company offers insurance to military families, ensuring those in the military and their family members. It is based in San Antonio, Texas and all of its motor vehicle collision claims adjusters appear to be based there.
Due to its connection with the military, USAA was the 17th most respected company in the country in 2022 according to a Harris poll, down from 12th, maybe for a reason. The reality is that they are not a nonprofit organization, but an insurance company. USAA's CEO made at least $1.9 million in 2021.
USAA is a corporation. Like any other corporation, it does everything in its power to earn money and not give you the settlement check you deserve. Negotiating with USAA has told our auto accident attorneys that it, like every other insurance company, will try to pay victims less than the full settlement amount for their claim.
This is a long page. Our lawyers think it is the most detailed analysis of dealing with USAA for settlement in the country. So we break it up into pieces if you have a particular interest:
Overview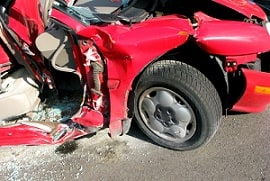 Some insurance companies tend to be fair; others we do not expect to be fair. However, our lawyers find it difficult to make blanket generalizations about the USAA claims process.
More than most insurance companies, USAA gives a bit more leeway for its claims adjusters to value the case on both tangible and intangible factors. So, despite its heavy reliance on computer-based case evaluation software, its car accident claims process values vary more widely depending on the adjuster than most insurance companies.
Our accident attorneys have noticed some valuable trends from dealing with USAA over the years. For one, USAA is more willing than some of the other major insurance companies to dramatically increase their offers after a lawsuit has been filed. (Note: if you do not settle your case right after the lawsuit is filed, you are not likely to settle the case, if it settles at all, until the settlement conference immediately before trial.)
Additionally, USAA does not like to take cases to trial. The last reported verdict in Maryland involving USAA was in 2019. Our lawyers have had hundreds of cases against USAA. We often have to file a lawsuit against USAA. But USAA rarely makes it to court. The mere filing of a lawsuit can double your settlement offer.
Settlement amounts for all accident insurance claims increases as a trial date gets closer. This is because insurers take a more critical look at their defense of the case. They consider the real quality of the accident victim's injury claim. For example, more times than our lawyers can count, insurance companies have admitted liability just before trial after spending over a year denying the accident was their driver's fault.
USAA, like many insurance companies, uses a computer-based program called Colossus to assist in the claims process in valuing accident claims for settlement. It evaluates a victim's medical records and medical expenses and decides how much treatment it thinks was necessary for the crash. It determines what it thinks a fair value is for
medical treatment,
past or future wage loss, and
the victim's pain and suffering.
This company, like most insurance companies, typically undervalues all of these categories before a lawsuit is filed.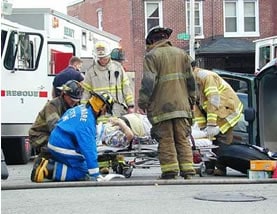 Our personal injury attorneys would not pick USAA as a model defendant by any stretch. The company has stubbornly defended many claims that we thought should have been settled sooner. Nothing is gained by going through the litigation process for the sake of going through the litigation process.
Still, USAA will sometimes surprise us by offering a reasonable value to settle the action out-of-court without the need for filing a lawsuit. It depends on the type of case, the jurisdiction, the insurance adjuster handling the claim, and the nature of the injuries.
Based on our extensive experience with USAA, and from looking at jury verdicts, it seems that this insurer is more likely to take a case to trial against its own insured making an uninsured or underinsured motorist claim. In Maryland, awards are largely capped at the policy limits in uninsured motorist cases. However, if the insurance company gets a verdict that is more than the policy limits, it may be liable for the entire verdict.
Frequently Asked Questions
How does USAA use Colossus to evaluate claims?
How does USAA evaluate no-fault and underinsured claims?
Why does USAA often wait until a lawsuit is filed or a trial is near before making a reasonable settlement offer?
Does USAA mean it when they say they will go to trial?
Should I hire a lawyer?
Who are USAA's lawyers?
I just have a property damage claim or personal injury protection claim and want to call USAA. What is their phone number?
Where is the adjuster who is handling my case located?
What are some examples of settlements and verdicts involving USAA?
How does USAA use Colossus to evaluate claims?
Like some other insurance companies, USAA uses a computer program called Colossus to calculate its insurance claim payouts. This program tends to undervalue claims. Most importantly, Colossus takes into account the quality of your lawyer when calculating your case's value. Insurance companies will determine if a lawyer or law firm is likely to be willing to take the auto accident case to trial by looking at their record of trying cases in the past. If they are not likely to try an insurance claim, USAA can get away with a lower settlement offer.
This means that your attorney's track record and the law firm's track record might be a factor in how your claim is evaluated.
How does USAA evaluate no-fault and underinsured claims?
To evaluate these personal injury protection (PIP) and underinsured motorist claims, USAA uses an Auto Injury Solutions/Concentra (AIS) program. One of the things it takes into account are audits of medical bills submitted to USAA for payment under the first-party medical coverage of USAA auto insurance policies.
It's important to note that USAA has settled more than one class-action lawsuit which alleged it denied medical benefits to injured policyholders who had PIP or other medical payments coverage on their car insurance policy.
Why does USAA often wait until a lawsuit is filed or a trial is near before making a reasonable settlement offer?
Many lawyers and automobile accident victims get cold feet when it comes to filing a lawsuit and walking into a courtroom. At this stage, the victim could file a personal injury claim and potentially be left with nothing if the case is lost. For this reason, USAA waits until the last minute to make a fair settlement offer. Essentially, this insurer wants to see if you will give in before they do.
Does USAA mean it when they say they will go to trial?
USAA rarely takes cases to trial. We have not had a case get to trial with USAA in many years even though our Maryland accident lawyers have handled hundreds of USAA claims. USAA is an insurance company that strongly prefers to avoid trials.
We tried a case against USAA in Baltimore City on behalf of a USAA policyholder in which they significantly undervalued the case. They have not let a case go to trial with us since that verdict.
This strategy is smart because they can bully plaintiffs and lawyers who fear the courtroom while settling all other cases before trial. This way they entirely avoid the courtroom, where juries would often rule against them in costly verdicts.
USAA will make a reasonable settlement offer before trial on most serious accident claims. This is especially true if the plaintiff's lawyer has a history of success at trial and if the case is at the point where the suit has been filed, discovery is complete, and the claims adjuster has fully evaluated the case.
Should I hire a lawyer for my USAA insurance claim?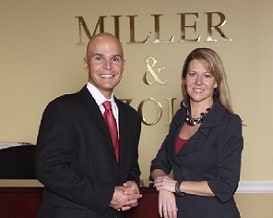 If you are seriously injured, you should hire an attorney to handle your case. There are many mistakes you can make that may prevent you from winning a substantial amount of money.
Arguably, there are many minor soft tissue injury cases in which plaintiffs do better when they handle their own cases. This is because, with cases worth less than about $3,000, attorney's fees can subtract a large chunk from a case's payout.
However, it is always safer to hire an attorney, because there is a real chance you will make a mistake that will prove fatal to your USAA insurance claim payout. Additionally, real experience is needed to know the true value of a claim.
Who are USAA's lawyers?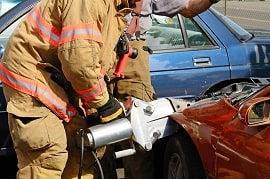 Among the major Maryland car insurers, this insurer is the only one that has eschewed the modern paradigm of having in-house counsel. Instead of using attorneys that are company employees to defend car crash suits brought against USAA insureds, it hires a Maryland attorney in each case to defend individual tort suits.
In Maryland, USAA is frequently defended by Moore & Jackson (Towson), The Law Offices of Frank Daly (Hunt Valley), and The Law Office of J. Thomas Caskey (Towson), The Law Office of Jeffrey D. Raden (Silver Spring), and Myers, Rodbell & Rosenbaum (Riverdale/Gaithersburg).
I just have a property damage claim or personal injury protection claim and want to call USAA. What is their phone number?
USAA's auto claims customer service phone number is (800) 531-8722.
Where is the claim adjuster who is handling my case located?
The adjusters you deal with in Maryland are based in San Antonio, Texas.
What states does USAA cover?
USAA writes auto insurance coverage in every state, the District of Columbia, and even internationally. Our lawyers had a case once with uninsured motorist coverage in Germany.
Who owns USAA?
USAA is somewhat unique because it is not a corporation but rather an "insurance exchange" comprised of individual policyholders. This is very similar to a mutual insurance company.
How does USAA pay claims?
USAA pays auto accident property damage claims through its claims department either by sending a check to you directly or by sending direct payment to the auto repair shop. PIP claims are usually paid directly to the health care providers our lawyers have the checks made out to the clients in some circumstances. Personal injury claims are paid once by settlement check in what is a full-and-final settlement.
How much will my USAA increase after a speeding ticket?
USAA increases insurance rates by an average of 22% for a speeding ticket. This is slightly higher than the national average for major auto insurers. USAA's offer of low rates is more tailored to drivers with a clean record.
How do I report an auto accident to USAA?
USAA auto accident claims can be submitted online through their web claims system or by contacting the company at 800-531-USAA.
What happens to an auto loan if USAA totals my car?
If your vehicle is totaled, USAA will pay the fair market value of your vehicle regardless of any loan you may have on the vehicle. If you have a loan on the vehicle, USAA will first pay off the existing balance on that auto loan and then compensate you with a settlement check for the balance. If the fair market value does not cover the loan, if you have GAP insurance, that will cover the difference.
Examples of USAA Verdict Payouts and Settlement Amounts
Below we provide examples of verdicts & settlements involving USAA in Maryland. Some were our cases while others were handled by our colleagues at other firms. You cannot estimate the value of your case based on these examples, as each case is unique. For more information on the value of your case, look at example cases by type of injury.
2021, Maryland (Baltimore City): $600,000 Verdict: Our client was a 69-year-old female who sustained multiple rib fractures in a t-bone collision. Not much treatment, because there is not much treatment for rib fractures. The complicating issue was incomplete healing that caused long-term residual deep breathing pain and required avoidance of physical activities. Our client was an accomplished/credentialed high school/collegiate level referee for women's sports and had to terminate all such activities due to the high level of running expected. The defense argued that chronic knee pain was the real reason she had to curtail referee pursuits. We demanded $250,000 to settle the claim. USAA offered $45,000. The jury awarded $600,000 in one of our first post-COVID jury trial. USAA paid every penny of that.
2019, Maryland (Anne Arundel County): $45,000 Verdict: The plaintiffs, insureds of USAA, are passengers in a vehicle going southbound on Gov. Ritchie Highway near its intersection with Mountain Road in Glen Burnie. As their vehicle proceeds through an intersection on a green light, a driver traveling in the opposite direction runs their red light and strikes the plaintiffs on the passenger's side. The plaintiffs sustain various unspecified injuries in the accident. They seek damages from the at-fault driver and excess underinsured motorist (UIM) damages from USAA. Liability is admitted, but the case goes to trial to dispute damages. The jury awards a total of $45K.
2019, Maryland: $300,000 Settlement: While our client is preparing to turn right, she is broadsided by a USAA-insured driver. She is diagnosed with right hip, right hand, bilateral knee, and bilateral shoulder sprains, as well as post-traumatic headaches and vertigo. She begins physical therapy and sees a neurologist for her headaches. She has preexisting injuries in her spine, so USAA offers only $40,000 to settle out-of-court. We file suit and the case ultimately settles for $300,000.
2017, Maryland (Baltimore County): $15,748 Verdict: The plaintiff is driving northbound on the Baltimore-Washington Parkway just south of Baltimore when he slows down for traffic and is rear-ended by the car behind him. He suffers unspecified injuries in the accident and demands UIM benefits from his insurer, USAA. USAA refuses, and the case goes to trial in Baltimore County. The jury awards the plaintiff $15,747 in damages.
2017, Maryland (Baltimore County): $28,654 Verdict: The plaintiff, a 32-year-old woman, is driving on Joppa Road in White Marsh near its intersection with Honeygo Boulevard when she is struck by the defendant. She allegedly suffers a broken nose, broken thumb, injuries to both her knees and a chipped tooth. The defendant, who is insured by USAA, disputed whether the plaintiff's injuries were related to the accident. The case goes to trial in Baltimore County and the jury awards $28,654.
2016, Maryland (Prince George's County): $45,000 Settlement: The plaintiff, a 43-year-old male, is driving near the intersection of Route 5 and Earnshaw Drive in Brandywine. The defendant, who is driving in the adjacent lane of traffic, attempts to change lanes and strikes the plaintiff's vehicle. The defendant is a USAA member. The plaintiff suffers a lumbar disc herniation and disc protrusion with radiculitis at the L4-L5 nerve root. The treatment includes 4 months of physical therapy and 3 epidural injections. USAA disputes damages, claiming that the plaintiff's back injuries were related to a subsequent accident. Just before mediation, USAA agrees to settle for $45k.
2016, Maryland: $97,500 Settlement: Our client is traveling on his bike in Montgomery County. He gets hit in the crosswalk late at night coming home from a party. He suffers a fractured femur that heals well. One potential problem in the case is that the client was intoxicated. The driver's insurance is USAA. He had a $100,000 policy, and ultimately, they offered $70,000. We reject the offer and tell them we will file suit. The offer continues to increase until we get just $2,500 away from the policy limits, and the case settles for $97,500.
2016, Maryland: $500,000 Settlement: Our clients, two professional men, are traveling southbound on Route 4 in Calvert County when a USAA-insured vehicle loses control and crosses the center median, striking their vehicle on the passenger side. Both men need a discectomy and fusion. USAA pays its entire $500,000 policy.
Hiring a Lawyer to Fight USAA for You
Our law firm handles serious car accident injury cases in Maryland. Our experienced attorneys have dealt with USAA many times. If you have been seriously injured in a motor vehicle accident and want an advocate who will fight for you, call us at (800) 553-8082 or go online for a free consultation.