This page explains the relevant Maryland accident laws that you need to know to get a successful settlement payout or verdict for your Maryland car accident case.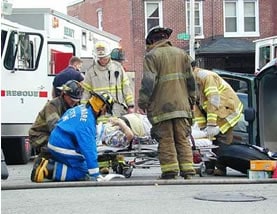 So the goal is to get information about Maryland automobile accident laws into the hands of those who need it–new lawyers, consumers, and even insurance adjusters. If you are trying to better understand the path to compensation, you are in the right place. Our accident lawyers have hundreds of pages devoted to the law governing car accident claims in Maryland. This page summarizes all of that Maryland law.
You will find here Maryland car accident laws law relating to auto tort claims:
---
What Are the Deadlines To File Claims in Maryland?
There are deadlines in every kind of claim, whether it is for personal injury (lawyers call these torts), contracts, or anything else. While most tort claims have the same statute of limitations, the method of calculation often depends on the facts of the case.
Likewise, for certain governmental and quasi-governmental agencies, very distinct types of notice may be required, sometimes within 180 days, to preserve the right to bring a claim.
Statute of Limitation for a Car Accident in Maryland
The most important deadline in a Maryland car accident lawsuit is the statute of limitations. The Maryland statute of limitations for a car accident is three years. So a lawsuit must be filed within three years of the crash if a settlement is not reached.
This means if an accident happened on May 1, 2023, the lawsuit must be filed in court by May 1, 2026. If the deadline date falls on a weekend or other day that the courts are closed, the case can be filed on the next day that courts are open (Maryland Rule 1-203(a), Maryland Code Art. 1, 36, Yingling v. Smith, 259 Md. 260 (1970)). (There are wrinkles from COVID-19 regarding filing deadlines that will kill many trees in the years to come. But the answer is to pretend that COVID does not give you additional time.)
Just a word of advice–don't wait until the last minute to file suit for personal injuries or wrongful death. If you have a case, get a lawsuit filed long before the Maryland car accident statute of limitations expires.
Our lawyers frequently field calls from victims (and lawyers!) who spend a long time negotiating with the insurance company only to realize they won't be able to get a reasonable settlement compensation amount and come to our lawyers a day or two before the limitations period.
The reality is that most car accident attorneys in Maryland will want to avoid getting involved in a case on such a short deadline. Our law firm shies away from cases with short deadlines without compelling circumstances. Personal injury cases are often more complicated than you think. Even the simplest of Maryland auto accident cases need research before filing a claim. In some cases, the only way to be safe is to file a suit long before the deadline to file so you can do discovery through the legal process to make sure you have all the correct defendants.
If you were in an accident and find yourself in that position, you should talk to a lawyer at least six months before the limitations period. The closer you get to the deadline to sue, the less negotiating the insurance adjuster will do. Why? Because they know it is hard to find a lawyer as time gets shorter.
Our lawyers get calls on dozens of otherwise viable car accident victims every year where the prospective client just assumed that the Maryland statute of limitations for a car accident did not apply to them for some extenuating circumstance. But deadlines to sue in Maryland are very harsh, and they rarely consider what you would think to be a reasonable reason to miss the deadline.
The primary exception is for minors. Children (those under the age of 18) have until they turn 21 to file a lawsuit. The deadline to file a car accident lawsuit – or any lawsuit – expires on the 21st birthday (before 2005, it expired the day before the 21st birthday). If the person was born on February 29 and the 21st birthday is not in a leap year, the deadline to sue is March 1. (Mason v. Board of Education of Baltimore County, 375 Md. 504 (2003), overruled by Maryland Code, Article 1, 37.) Now, these deadlines all apply to standard accident cases.
Sometimes, accident victims must make a claim against their insurance company for uninsured or underinsured benefits. These are a breach of contract claims–the victim argues that his insurance company should pay up because of the accident and the injuries.
There is also a three-year time limit in these cases. But the limitations period is calculated from the date the victim knew or should have known he had a claim against the insurance company.
Click here for more on the statute of limitations.
What Law Governs PIP Claims in Maryland?
So many otherwise viable car accident lawsuits go up in flames because victims – or their lawyers – do not understand the intricacies of Maryland accident law.
There are two critical deadlines for personal injury protection (PIP) claims. Briefly, PIP (sometimes called correctly and incorrectly Med Pay is insurance that will pay a certain amount of money for medical expenses and lost wages regardless of fault. Under Maryland auto accident law, the accident victim must submit a PIP application within one year of the crash and can only seek reimbursement for expenses incurred within three years of the date of the accident.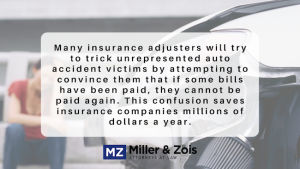 Notice: State and Local Governments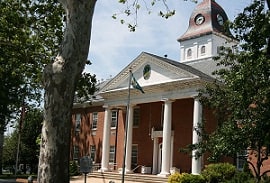 Notice issues are tricky, mainly because it can be confusing for laypeople and lawyers to know whether the potential defendant is a governmental entity or an employee. The notice must be given to specified individuals and contain detailed information about the claim.
Failure to provide timely and proper notice can completely bar a future claim. For cases against the State of Maryland, written notice of a claim must be given within one year of the injury (Maryland Code, State Gov. 12-106). Even if the State was not prejudiced by the failure to give notice, a plaintiff who failed to give such notice automatically loses the claim (Williams v. Maryland Dept. of Human Resources, 136 Md. App. 153, (2000)).
Notice is required within 180 days (about six months) in claims filed against local governmental entities, like Baltimore City and Prince George's County. Importantly, the list of such entities defies broad categorization–there are 28 types of entities included per Maryland Courts and Judicial Proceedings Section 5-301(d), including most community colleges and Lexington Market, Inc (believe it or not).
The tolling statute (extended time to file a lawsuit) for minors does not apply to the Maryland Tort Claims Act (Johnson v. Maryland State Police, 331 Md. 285 (1993)) or the Local Government Tort Claims Act (Rios v. Montgomery County, 386 Md. 104 (2005)).
In a local government tort claims act case, you can try to argue "good cause" for missing the notice deadline per Courts and Judicial Proceedings 5-304(d), but being a minor plaintiff does not constitute good cause.
Maryland car accident law requires a different type of notice in claims where the negligent driver is uninsured or cannot be located. These are claims made to the Maryland Automobile Insurance Fund (MAIF) through their Unsatisfied Claim and Judgment (UCJ) division. There is a 180-day notice requirement, with particular provisions and forms that must be filled out. UCJ claims in Maryland have a cap of $30,000.
---
How Do You Prove
Negligence in Maryland Car Accidents?
Most automobile accident lawsuits in Maryland are claims for negligence, which means that someone did something wrong. This could be because the negligent driver ran a red light, didn't pay attention, rear-ended a stopped car, or made an unsafe lane change.
The standard for a judge or jury to determine whether a driver was negligent is summarized in a single question: did the driver act as a reasonable driver in similar circumstances would have acted?
If not, and if that action (or inaction) caused an injury, the negligent driver is responsible. In some cases, violation of the law can be evidence of negligence (this is called negligence per se). For a judge to decide that the violation of the law is ample proof of negligence, he must find that the law was designed to prevent the type of harm that occurred.
Negligent Entrustment/Permissive Use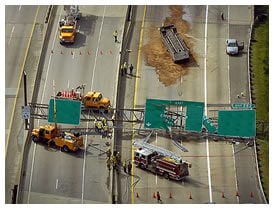 A negligent entrustment claim is usually against the owner of a vehicle for permitting another person to drive the car, where the owner knew or should have known that the driver was likely to cause harm to others. These types of claims often occur when an owner knows that the driver has an extensive list of accidents or when a trucking company hires a driver without a proper driving background check.
If that driver causes an accident, the automobile accident victim may have a claim for negligence against the driver and negligent entrustment against the owner. In most cases, the available insurance will be the same for both claims, and the negligent entrustment claim falls away. However, these claims can be significant to show irresponsible behavior by the car owner, which often helps to increase the settlement and trial values of a car accident lawsuit.
Permissive use is not a cause of action under Maryland traffic accident law. It is an issue of insurance coverage. If the driver did not have express or implied permission to drive the car, the owner's insurance company will likely deny the accident coverage.
Respondeat Superior
Respondeat superior is the principle of agency, which means that one person (or corporation) is vicariously responsible for the actions of another. This usually applies to employees–if a truck driver gets into an accident, the victim will file an auto accident lawsuit against the driver for negligence and the trucking company for respondeat superior. The trucking company is responsible for the driver's actions in that scenario.
Breach of Contract
Although most automobile accident lawsuits are grounded on claims of negligence, there is one subset of claims that rely on a breach of contract principles: uninsured/underinsured motorist claims. When a negligent driver is uninsured or has less insurance than the auto accident victim, the victim may claim his insurance company for UM/UIM coverage. The argument in this type of lawsuit is that the insurance company is not willing to pay what it should, according to the insurance policy, so it is a violation of the insurance contract.
Wrongful Death/Survival Action
Wrongful death and survival actions are subsets of negligence claims where the negligence caused a death. In most cases, both claims will be brought. Here are the differences:
Wrongful Death: brought on behalf of the beneficiaries–usually spouse, children, or parents. Eligible beneficiaries can claim non-economic damages, including their mental anguish, emotional pain, and suffering, loss of society, companionship, comfort, protection, marital care, paternal care, filial care, attention, advice, counsel, training, guidance, or education. Beneficiaries can also claim economic damages, including the future lifetime wages that were lost. Wrongful death lawsuits must typically be filed within three years of the death, although they can sometimes be extended where the cause of death was not reasonably known or knowable.
Survival Action: a survival action is brought by the estate, led by the estate's personal representative. This claim cannot be brought in all cases but applies when the victim suffered some injury other than death. These damages include medical expenses, pre-impact fright, and conscious pain and suffering between the accident and the death.
In this video, we break down wrongful death and survival action cases and look at how much money you can collect if someone dies as a result of the negligence of another.
---
What Defenses Will the Insurance Company Throw at You?
There are several types of defenses in personal injury cases. Here is a sampling of the significant laws:
Contributory Negligence
Maryland is one of five jurisdictions with the old holdover rule on contributory negligence. The fundamental principle is that a victim whose negligence contributed to his injury is not allowed to recover in a personal injury case.
The way it works at trial is that the jury is first asked to decide whether the defendant was negligent.
For example, in a pedestrian accident case, a jury might determine that the driver was negligent by driving at an unsafe speed on a rainy night. Then, the jury has to decide whether the victim was also negligent. In the same case, the jury could decide that the victim was negligent for failing to cross the street at a crosswalk.
In Maryland, any negligence by the plaintiff prevents recovery. Even if a jury believes that the defendant was 99% negligent and the plaintiff was only 1% negligent, the plaintiff loses the case. Most other states have comparative negligence laws.
The way it usually works is that the jury decides the percentage of fault, and reduces the damages award by the plaintiff's negligence. So, a plaintiff who was 1% negligent would only get 99% of the overall verdict.
Maryland's highest court, the Court of Appeals, confirmed in 2013 in a case called Coleman v. Soccer Association of Columbia, that contributory negligence remains the law of the land in Maryland. The auto accident victim's last shot at winning a case where contributory negligence is a viable defense is through the last clear chance doctrine.
For the last clear chance to apply:
the defendant must have been negligent,
the plaintiff must have been contributorily negligent, and
the defendant must have had some "fresh" opportunity to avoid the consequences of the negligence (Nationwide Mutual Ins. v. Anderson, 160 Md. App. 348, 356 (1995)).
Assumption of the Risk
Often confused with contributory negligence, the assumption of the risk is an argument that the victim knew what he was getting into when he did whatever he did.
Assumption of the risk seldom applies to automobile accident lawsuits in Maryland. It is usually reserved for slip-and-fall lawsuits where the injured person, seeing something dangerous (like a patch of ice), decides to go ahead and walk on it.
Unlike contributory negligence (which can simply be a mistake), this requires a voluntary and knowledgeable decision.
Sudden Medical Emergency
Defendants may agree that they caused the accident but argue it was not their fault. For example, if the driver suffered a heart attack or seizure, which caused him to lose control of the vehicle and cause the accident, they may not be legally responsible for the accident. The elements of a sudden medical emergency defense are:
Sudden physical incapacity;
The incapacity was not reasonably foreseeable;
The incapacity rendered her unable to control her vehicle; and
Loss of control caused the collision
These cases typically require a large amount of discovery to determine whether the defendant is telling the truth. Lawyers should examine their cell phone records for evidence of calls or texts at the time of the accident.
Smart counsel will subpoena medical records to determine whether the defendant's medical condition was known before the crash. If it was, a jury may agree that the defendant should not have been driving because of the risk of a sudden medical emergency.
Finally, it may be worthwhile to have the driver examined by a doctor to determine if a medical condition caused the incapacity.
---
Insurance
Personal Injury Protection (PIP)
There are usually two insurance companies involved in Maryland auto accident claims. The first is the insurance company of the adverse driver. If the claim is proved, the insurance company is responsible for paying all related damages, including medical bills, lost wages, and pain and suffering damages.
The other insurance company is the one that provides insurance for the vehicle the victim was in (usually–in a pedestrian accident, PIP insurance is available through the negligent driver's insurance company).
Depending on the insurance policy's terms, personal injury protection (PIP) may be available to pay for lost wages, medical expenses, and related expenses. Most PIP policies in Maryland provide $2,500 in coverage though some insurance companies will allow a total of $10,000 in coverage (usually in combination with medical payments, or "MedPay" coverage).
Some people waive PIP coverage–we think this is a bad idea, mainly because this insurance is usually very inexpensive. There are precise requirements for a waiver to be valid under Maryland accident law. However, PIP cannot be waived for passengers aged 16 and under.
Also, PIP is not available for bus, taxi, and (usually) motorcycle accidents. The main advantage of PIP is that it helps to pay bills and lost wages almost immediately–usually within a month of submission of the medical bill.
This can assist victims in a tight spot by giving them some portion of lost wages to meet regular bills or by paying medical bills if no health insurance is available.
The other advantage of PIP is that it increases the amount of money a victim can receive in an automobile accident settlement or lawsuit. Because of Maryland's collateral source rule, victims can double-recover the same items of damage through PIP and from the negligent driver's insurance company.
Uninsured/Underinsured Law
One risk we all face when embarking on the roads is a collision caused by a driver who is uninsured or has only the bare minimum of insurance coverage. One study estimates that 15% of Maryland drivers were uninsured – similar to the national average of 13.8%.
Maryland car accident law requires insurance of $30,000 per person/$ 60,000 per accident, but drivers from other states who cause accidents within our borders might have less than that. Uninsured/Underinsured motorist coverage is insurance used to protect ourselves from these drivers. Here are the differences:
Uninsured motorist coverage (UM): protects you from collisions with uninsured drivers and hit-and-run accidents. In such an accident, your insurance company will step in and be responsible for your injuries and damages.
Underinsured motorist coverage (UIM): if your UIM insurance limits are higher than the negligent driver's liability limits, you may be able to recover the difference between the two from your insurance company. The way it works is that you may get the full policy from the negligent driver. Then you bring a claim against your insurance company for the amount of your UIM policy, minus the amount already paid. Of course, your damages and injuries must be sufficient to support whatever the total policy limits are.
These cases are treated as a breach of contract claims, and the deadline to file them is calculated a little differently from other automobile accident claims. The claim must be brought within three years from the date the insured knew or had reason to know that he had a claim against his insurance company.
Hit-and-Run Accidents
If the victim of a hit-and-run accident has uninsured (UM) motorist coverage, that policy can provide a source for money damages.
If no insurance is available, the victim can claim the Maryland Automobile Insurance Fund (MAIF or Maryland Auto) through their unsatisfied claim and judgment (UCJ) division.
Commonly called UCJ cases, there is a limit on the recovery–claimants can now recover a maximum of $30,000, regardless of the extent of injuries.
MAIF has money to pay UCJ claims because some money from traffic citations and fines is devoted to helping people who have no other source of recovery. However, MAIF is notoriously difficult to deal with, and they tend to deny most of these claims or offer tiny settlements. When they do settle, it tends to be on the courthouse steps.
There are critical deadlines in UCJ cases–very concrete and detailed written notice must be given to MAIF, usually within 180 days (about six months) after the accident. They require an affidavit, a description of the crash, medical records and bills or funeral expenses, evidence of property damage, and other information. Failure to give them what they want can lead to claim denial.
---
Damages
Damages is the word that lawyers use to describe the items of recovery in accident cases. It includes all of the victim's harms and losses, from lost wages and medical expenses to pain and suffering.
Economic Damages
Economic damages are those things that can be calculated with near exactitude. Because of an accident, a victim may have the following damages:
Most of these are easy to calculate. It can get more challenging with auto accidents that cause severe, permanent injury. It may be necessary to include the cost of future medical care, which can never be precisely known.
But under Maryland accident law, it is only necessary to compute what is more likely so than not so. No limit exists on how much economic damage can be claimed or collected in a personal injury case, although the available insurance frequently serves as a practical "cap."
Non-Economic Damages
More complicated than calculating economic damages is the valuation of non-economic damages. Under Maryland law, car accident victims can recover damages for past and future:
inconvenience
physical impairment
disfigurement
loss of consortium
No calculator can add up these damages and spit out a dollar amount. Instead, their calculation depends on the impression of the judge or jury who decides the issue.
What do they think of the plaintiff? Do they understand the impact the injury has had on the victim? Do they believe experts who testify about future pain and other damages? How much money is it all worth? The best car accident lawyers in Maryland can tell you the probabilities in any case, and we can compare the verdicts typically received in various jurisdictions.
However, the final number for non-economic damages is very case-specific. There is a limit on the amount of non-economic damages that can be awarded in a verdict. Maryland has a cap that is determined by the year of the injury–for 2023 accidents (actually accidents between October 1, 2022, and October 1, 2023). The maximum amount of non-economic damages in a single case in Maryland this year is $920,000. If a wrongful death claim is added, another cap of $1.38 million is added (if there are two or more wrongful death beneficiaries). The total is $2.3 million. The cap is different for medical malpractice cases.
Punitive Damages
Punitive damages are designed to punish the defendant for bad behavior. Maryland allows for punitive damages when the defendant's act constitutes actual malice, meaning that it was malicious, the result of an evil motive, or that the defendant intended to cause injury.
This is a high standard – an impossible standard in Maryland car accident cases. Even in the worst drunk driving cases, punitive damages have not been awarded for automobile collision cases in Maryland.
One of the problems is that if the defendant intended to injure the plaintiff, it would be an intentional tort, and there would likely be no insurance coverage. There have been efforts to pass legislation permitting punitive damages for drunk driving cases. But that legislation has not been passed.
Collateral Source Rule
In Maryland, a plaintiff can recover for injuries and damages that he may have already been paid.
The collateral source rule is partly a policy decision that negligent drivers should be on the hook for the full value of the harm they cause, regardless of whether the plaintiff has another source of recovery. Here are some examples:
The plaintiff in an automobile accident has PIP insurance, which pays all of his medical bills. The negligent defendant is still liable to pay for those damages. The defendant should not benefit from the plaintiff's payment of insurance premiums.
The plaintiff in an automobile accident had sufficient sick time or vacation time to ensure that he did not lose any wages while injured from that accident. The negligent defendant must still pay for the time missed because the plaintiff has lost his use of those sick and vacation days.
The plaintiff in an automobile accident does not have to pay any medical bills because his health insurance picks up the tab. The negligent defendant still has to pay the full amount of those medical expenses, because the plaintiff had to pay premiums to get that benefit. Also, if the plaintiff recovers from the defendant, he will likely have to pay back a portion of those expenses to the insurance company (click here for more on medical liens).
Many insurance adjusters either don't know about the collateral source rule (not all states have this rule), or else they try to trick unrepresented auto accident victims by attempting to convince them that if some bills have been paid, they cannot be paid again.
Click here for more on Maryland's collateral source rule.
---
Joint and Several Liability
Joint and several liability is an issue where multiple defendants are in the same case. If each defendant caused the injury in some way, then each defendant is responsible for the full amount of the verdict.
If one defendant pays the entire judgment, for example, he can seek contribution from the other defendants for the portion they would be otherwise responsible for. This is often an issue in medical malpractice cases but does come up regularly in more complicated automobile accident cases, too.
Admission of Medical Records
Getting medical records into evidence is usually accomplished in one of two ways. In cases where the plaintiff limits his recovery to $30,000.00, a plaintiff can present medical records and bills directly to the jury. The process is permitted because of Courts and Judicial Proceedings 10-104 and 10-105, as long as the plaintiff shows the records to the defendant at least 60 days before the trial. This is an inexpensive way of doing things–there is no need to call in an expert to testify about the meaning of the records.
This procedure is usually used in bench trials, like district court cases, where the judge decides all issues. It can be used in jury trials though jurors have less experience reading medical records and may have a more challenging time evaluating them.
The second method is through expert testimony. It will likely be permitted if a medical expert testifies that they are pathologically pertinent to the patient's medical condition. Records and facts that help the judge or jury understand the patient's condition, diagnosis, or treatment are typically allowed.
Workers' Compensation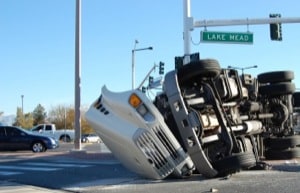 When an employee is injured while on the job, he will usually be allowed to file a workers' compensation claim against his employer and his employer's insurance company.
This is typically the only type of claim permitted against the employer, regardless of whether the accident and injury were the company's fault. If a third party caused the damage, the injured can also (and simultaneously) file a claim against that third party.
The two claims are mostly separate, but the workers' compensation insurer will be entitled to recover some of the proceeds from the third-party claim. This is fair because if negligence caused the accident, the innocent employer (and insurer) should not be penalized. Typically, the insurer will reduce the amount owed.
For more on Maryland workers' compensation injuries, click here.
What Is the Statute of Limitations for Car Accident Cases in Maryland?
Under the Maryland Statute of Limitations, a car accident tort case must be filed within 3-years of the accident date, or the claim will be barred. There is an exception to this rule if the plaintiff was a minor (under 18) at the time of the accident, in which case they have until their 21st birthday to file. Md. Code, Cts. & Jud. Proc. § 5-101
What Is Contributory Negligence?
Contributory negligence is a defense that can be raised in an auto tort case. Under this defense, if the defendant can show that the plaintiff's own negligent actions played a role in causing the accident, then the plaintiff may be barred from recovering any money. Maryland is among only a handful of states that continues to follow this rule.
What Is PIP Insurance?
Personal Injury Protection (PIP) is an additional type of insurance that some people have under their auto insurance policy. Most Marylanders have this type of coverage. As we explain above, if you have PIP coverage and get in an accident, you can get your own insurance company to pay you at least $2,500 in damages from the accident, regardless of fault.
What is Uninsured Motorist Coverage?
Uninsured (or underinsured) motorist coverage (UIM) is a particular type of coverage under your auto insurance policy. If you get hurt in an accident, and the at-fault driver has no insurance (or not enough insurance), your own insurance company will pay for your damages under the UIM portion of your policy.
What Can You Get Compensation for in an Auto Accident Case?
If you are injured in an auto accident, Maryland tort law entitles you to financial compensation for the following items if they are related to injuries suffered in the accident:
Medical expenses (past and future)
Lost income / lost wages
Property damage to your car
Pain & suffering resulting from physical injuries
Can I Get Compensation for Medical Expenses That My Insurance Paid For?
Under Maryland law, auto accident plaintiffs are entitled to financial compensation for any medical treatment's total cost, even if their health insurance paid for most of it.
So let's say you get in an accident, go to the hospital, and have surgery. You might only pay $100 out of pocket, while your insurance company pays $25,000. If you file a traffic accident lawsuit, you would be entitled to collect the full $25,000 cost of the medical treatment you received.
Contact Our Law Firm
If you have been seriously injured, and we handle only serious injury claims, you need counsel with the experience to sort through your complicated legal and medical issues and stand up to the insurance companies. We fight every day of our professional lives for fair compensation – and then some – for the victims of car accidents, truck accidents, and motorcycle accidents. Call 1-800-553-8082 to speak to a Maryland accident lawyer experienced in handling auto accident claims or get a free online no-obligation consultation requesting information or a phone call.