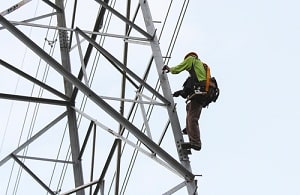 Maryland workers' compensation law provides compensation and medical benefits for workplace injuries.  Our lawyers fight to help injured workers recover as much as Maryland law will allow. Our workers' comp lawyers are based in Baltimore but handle claims throughout Maryland.  (If you do not live close to Baltimore, you do not need to travel to our law firm.)
Except in certain limited instances, these benefits are the "exclusive remedy" available to injured workers. This means victims of workplace injuries cannot file a civil lawsuit against their employer for their injuries. (But they can file a civil lawsuit against other parties responsible for their injuries.)
Employers are legally required to have workers' compensation insurance. Companies either buy an insurance policy from a private insurer, the state Chesapeake Employers' Insurance Company (formerly the Injured Workers' Insurance Fund) or receive permission from the state to self-insure any claims. The workers' compensation system is funded by employers, not workers.
History of Maryland Workers' Compensation Law
In 1902, Maryland became the first state to enact a workers' compensation law. But a Baltimore City judge ruled that the law was unconstitutional because it denied employees seeking their right to a jury trial. That reasoning was quickly supplanted by the ostensible need for a system that would compensate workers for medical expenses and treatment and lost wages cheaply and efficiently in the emerging industrial economy of the early 20th century. That happened in Maryland in 1914, with the enactment of a new workers' compensation law.
The law has since been amended and expanded many times, including in 1939, when "occupational diseases" were added. (We think illness from employment-acquired coronavirus would be included if there was solid medical evidence that the virus was contracted while on the job, particularly for medical professionals. )
Before workers' compensation laws, injured workers had to file and win a civil lawsuit against their employers to recover for their injuries. While the case proceeded, the injured worker typically had no income, and therefore often had to rely on the generosity and charitable largess of family members and friends just to survive. Employers also routinely defended against these lawsuits by invoking many common law defenses, including "contributory negligence," "assumption of the risk," and the "fellow-servant doctrine." The employers frequently won, meaning that many injured workers received nothing, and often, therefore, became permanent wards of the state.
Purpose of Maryland Workers' Comp Law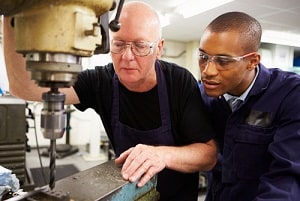 The primary purpose of Maryland workers' comp law is to create a "grand bargain" between employers and their employees. This is done by eliminating common law defenses for employers, and the right of injured employees to file a civil lawsuit. The benefits provided by the workers' compensation system are thus the "exclusive remedy" for all job-related injuries. This "grand bargain" ensures that injured workers have immediate access to benefits, while also preventing employers from the possibility of having to pay an enormous civil judgment. The problem is that often workers do not get fair compensation for their injuries.
There are several exceptions to these principles. The workers' compensation system is "no-fault," meaning that injured workers are typically covered even if their injuries were caused by their own negligence. But workplace injuries are not covered if their injuries were self-inflicted, the result of "willful misconduct," or solely caused by intoxication or the effects of a drug "not administered or taken in accordance with the prescription of a physician."
Injured workers can nonetheless still receive medical benefits if the primary cause of their injuries was intoxication or the effects of a "controlled dangerous substance." Victims of a workplace injury can receive full benefits if the "controlled dangerous substance" was administered or taken "in accordance with the prescription of a physician," and in a manner that was "not excessive or abusive."
Truly preexisting injuries are also not covered although there are great battles over whether a medical condition is actually a preexisting injury that our lawyers have fought (and won) many times.
There are also exceptions for employers. As noted, employers are legally required to have workers' compensation insurance. Satisfying that requirement allows employers to invoke the "exclusive remedy" doctrine as a defense against a civil lawsuit by an injured employee. But they lose that right if they do not have insurance, or if they intentionally injured the employee.

"Accidental Personal Injury" Requirement
To be covered by the workers' compensation law, an injury must be an "accidental personal injury." An "accidental personal injury" is defined as: "(1) an accidental injury that arises out of and in the course of employment; (2) an injury caused by a willful or negligent act of a third person directed against a covered employee in the course of the employment of the covered employee; or (3) a disease or infection that naturally results from an accidental injury that arises out of and in the course of employment, including:(i) an occupational disease; and (ii) frostbite or sunstroke caused by a weather condition."
An "accidental personal injury" must "arise out of" and occur "in the course of" employment. These phrases are not synonymous. "Arise out of" refers to the origin of the injury. For an injury to "arise out of" employment, the harm must be incidental to the employment, so that it was the employment itself that caused the employee to be exposed to the risk that caused the injury. "In the course of" refers to the place, time, and circumstances of the injury.
What is Covered? Medical Bills, Lost Wages, Disability Benefits
Injured workers receive medical benefits, and two-thirds of their average weekly wage at the time of their injury, up to a maximum of the state average weekly wage. There is no time limit on how long injured workers can receive benefits.
Benefits are grouped into four categories: temporary total, temporary partial, permanent partial, and permanent total disability benefits.
Many injured workers eventually transition from temporary to permanent benefits at some point during the healing process. The workers' compensation system, unfortunately, does not provide as much compensation for pain and suffering as a verdict i
n a civil lawsuit.
If You Need a Maryland Workers' Compensation Lawyer
If you suffered a workplace injury in the state of Maryland, you may have workers' compensation benefits claim, and a possible third-party claim.  You need a good workers' compensation lawyer. Call us today for free legal advice at 800-553-8082, or get a free no-obligation consultation.
Additional Maryland Workers' Compensation Claim Information
Common Workers' Compensation Claims