The Frederick personal injury lawyers at Miller & Zois represent catastrophic injury victims in medical malpractice, auto & truck accidents, and other types of tort cases. Frederick County can be a difficult venue for personal injury lawsuits, but our personal injury firm has a good record of success in Frederick.
Frederick Auto Accident Lawyers
Frederick continues to be one of the fastest growing areas in the Baltimore Washington region. The expansion of the I-270 corridor has extended into Frederick and triggered a population boom over the last 15 years. The city of Frederick and surrounding areas like New Market have been transformed. With this transformation has come a large volume of traffic and auto accidents.
Our Frederick auto accident lawyers have seen a massive increase in the number of accident cases in Frederick County over the last decade. We now handle a steady incoming stream of auto and truck accident cases out of Frederick. The junction of I-270 and I-70 and the heavily congested commercial area along Route 355 are where the majority of Frederick auto accidents occur.
Personal Injury Lawsuits in Frederick County
Frederick County is located in the western part of Maryland. Victims who are injured or lose loved ones in medical malpractice or a motor vehicle accident want to know how the trial and settlement value of their case is impacted by the fact that their case will be heard by a jury in Frederick. Historically, this has been a rural community that has always been considered a conservative venue for trying personal injury cases which is a nice way of saying jurors have been historically stingy.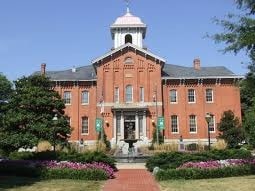 But as Frederick has become more cosmopolitan, their jury verdicts in personal injury cases have begun to increase to keep up with the rest of Maryland. As you will see below, our firm's results in Frederick have been historically very good.
In recent years, this county has become more of a Washington, D.C. suburb, serving as a bedroom community for many government workers and military personnel. This has meant a recent increase in diversity in the county. This may also account for what appears to be a higher average education level of the jury pool than in the past.
This is a community that is somewhere in between its rural roots and suburban future. Frederick County juries have a reputation for being conservative. However, the ongoing demographic changes make this an improving venue for trying plaintiff's personal injury cases.
Circuit Court in Frederick
Frederick County has four Circuit Court Judges, Hon. G. Edward Dwyer, Hon. John H. Tisdale, Hon. Julie Stevenson Solt, and Hon. Theresa M. Adams. The District Court of Maryland for Frederick County has three judges: Hon. Janice S. Rodnick Ambrose, Hon. Oliver John Cejka, Jr. and Hon. W. Milnor Roberts. This is a good bench with a good reputation.
Sample scheduling order in Frederick County
You can get a pretty quick trial date, relatively speaking in Frederick County Circuit Court. Here is a sample Scheduling Order.
Frederick County Circuit Court Judges
Frederick County District Court Judges
Frederick Personal Injury Verdicts and Settlements
Below are some recent jury verdicts in Frederick. We have collected these from a number of sources, including our cases and our colleague's cases. But these verdicts we have gotten in Frederick (and our other verdicts around the state) or other lawyers have obtained should not be considered a representative sampling of all jury verdicts in Frederick because the methodology of collecting these verdicts was not intended to be scientific and cannot be used to figure out the average value of claims in Frederick. Still, we think these verdicts – when used properly and taken with a grain of salt – are useful to both victims and lawyers with claims pending in Frederick to determine the value of the claim:
2023: $2,000,000 Verdict. In 2017, a New Windsor woman experienced severe injuries from a multi-car collision on U.S. Route 15 in Frederick County, caused by a driver from the Modern Comfort Systems Inc., a Westminster HVAC company. Due to her injuries, she found herself unable to care for her disabled child, leading to her unique lawsuit request. She sought compensation not just for her pain and suffering but also for the future costs associated with hiring care for her child, a responsibility she previously undertook. While the child's disability wasn't a result of the crash, the woman's inability to care for them was directly linked to the accident. Highlighting the rarity of such claims in Maryland, her attorney referenced out-of-state cases and common law tort principles to advocate for these damages. Following a four-day trial in Carroll County Circuit Court – venue was appropriate in Westminster because the defendant's company was there –  the jury awarded her over $2 million, with $2 million allocated for future caregiving expenses and $300,000 for pain and suffering.
2019: $200,000 Verdict. A 59-year-old woman was T-boned at busy intersection in Frederick and suffered a C5-6 disc herniation with radiculopathy to her extremities. She claimed that her injuries prevented her from working as an artist. The defense admitted liability. A Frederick County jury awarded the woman $200,000.
2018: $700,000 Verdict. A Frederick County jury awards $700,000 to the family of a man who had a fatal heart attack just days after complaining to his primary care doctor of chest pain. This is a win, of course, but it is a bit stunning for a jury to award so little in a wrongful death case.
2018: $252,000 Verdict. Car accident case defended by State Farm involving a plaintiff who had a concussion, neck and back injuries, and symptoms of a traumatic brain injury.
2018: $425,000 Verdict. Plaintiff had a shoulder injury and PTSD after a tractor-trailer accident caused her injuries and the death of another young woman.
2017: $75,000 Verdict. A 46-year-old motorcyclist is hit by a man by a left turning vehicle. H His is taken by the EMT to Frederick Memorial and is diagnosed with a non-displaced separation of his shoulder, as well as a fractured thumb. He underwent surgery to repair the fracture. He had $23,153.12 in medical bills from the crash. The defendant argued that the shoulder injury was degenerative condition and unrelated to the motorcycle accident.
2015: $116,545 Verdict. Plaintiff is driving his vehicle north on the same roadway that defend
ant is driving his vehicle south on. Defendant attempts a left-hand turn in front of the plaintiff's vehicle, causing a collision. The plaintiff injures his head, neck, back, arm, and wrist in the crash. He files a claim against the defendant alleging negligence in the failure to maintain a proper lookout and the failure to yield the right of way. The defendant admitted liability but disputed the nature and extent of the plaintiff's injuries. A jury awarded the plaintiff $116,545.
2015: $50,000 Verdict. A 38-year-old woman slows down with traffic when defendant rear-ends her vehicle. The woman suffers a right sacroiliac sprain and chronic post-traumatic lumbar facet syndrome. She files this claim against the defendant and the defendant disputes the connection between the woman's injuries and the accident. A jury finds that the defendant was negligent and caused the woman's injuries, and they award the plaintiff $50,000 for non-economic damages.
2015: $44,073 Verdict. A man is driving his vehicle when the defendant's vehicle collides with his when the defendant attempts a left turn. The man suffers permanent injuries including a disc bulge requiring spinal surgery, a right shoulder labral tear requiring surgery, and carpal tunnel syndrome. The plaintiff files this claim alleging the defendant failed to keep a proper lookout and failed to yield the right of way. The defendant disputes the man's allegations, but a jury finds for the plaintiff and awards him $44,073.
2015: $20,384 Verdict. Plaintiff is involved in an automobile collision caused by the defendant. The plaintiff suffers back strains and lumbosacral facet syndrome as a result. She files a lawsuit alleging that the defendant was negligent for failing to pay proper attention to the road, and the defendant denied liability. A jury awarded the woman $20,384 for medical expenses and lost wages.
2013: $820,000 Settlement. Plaintiff is struck by a truck that crosses over the median into oncoming traffic. Plaintiff is airlifted to Shock Trauma in Baltimore. He breaks both his arm and his hip. Miller & Zois handled this case.2013: $291,000 Verdict. Plaintiff was rear-ended driving home from work and suffered an annular tear in her back. State Farm offered $8,200. [Miller & Zois handled this case. You can read more about this case here.]
2014: $3,194 Verdict. This case is a stark reminder that sometimes Frederick juries do sometimes give verdicts consistent with their old reputation. In this case, a 35-year-old male was stopped a red traffic light near the intersection of Hoke Place and West Patrick Street. The defendant put his car in reverse and crashed into him. Juries do not get excited about these types of claims because the impact is likely pretty insignificant. But he claimed damages for pain and suffering, mental anguish, disability, lost earnings, loss of earning capacity and $6,044.18 of past medical expenses. The jury did not buy it. They awarded him $3,194.18 for past medical expenses.
2013: $1.3 Million Verdict. Wrongful death medical malpractice case involving the death of a 77-year-old woman who died of complications from surgery after she fell and injured her back. Plaintiffs' lawsuit claimed victim should have been immobilized after her injuries and that her doctors failed to properly communicate about her condition. The verdict was reduced to $719,000 by Maryland's cap on non-economic damages.
2012: $61,615 Maryland Verdict. Plaintiff, an electrician/construction worker in his early 40s, is rear-ended. Both vehicles sustain minor property damage. Plaintiff has a history of three or four prior auto accidents, as well as two work-related incidents, all with similar injuries. Plaintiff alleges a pre-existing lumbar condition was severely aggravated by the impact, requiring extensive pain management and narcotics. Plaintiff's physicians also opined that future fusion surgery is likely. Defendants dispute the extent of the injuries, contending the accident was minor and could not cause any significant aggravation of Plaintiff's back condition. A jury disagrees and awards $36,015 in past medicals, $4,000 in future medicals, $9,600 in past lost wages, and $12,000 in non-economic damages.
2011: $1.2 Million Verdict. Loss of chance medical malpractice case that led to the tragic death of a 25-year-old kindergarten teacher who died from lung cancer. Wrongful death lawsuit claimed that the doctors failed to diagnose the cancer while it was still 90% curable.
2011: $2.25 Million Settlement. This malpractice case involved complications from a bowel leak. Plaintiff's lawsuit claimed that his doctors did not respond to the symptoms of the leak that exacerbated his injuries.
Hiring a Frederick Personal Injury Attorney
Our Frederick personal injury attorneys handle accident and malpractice cases in Frederick County. If you have been injured, call to speak to one of our malpractice or accident attorneys at 800-553-8082 or select here for a free Internet consultation.
More in Frederick
Other Jurisdictions