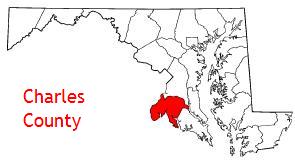 M&Z has a long and established record of practice as personal injury lawyers in Charles County. We regularly handle major personal injury cases in Charles County and we have had a great deal of success in this venue. On this page, we will look at personal injury attorneys in Waldorf and what you can expect when bringing a case in this jurisdiction.
A Look at Charles County as a Venue for Personal Injury Cases
Located in Southern Maryland, the Charles County Circuit Court is located in a historic courthouse in LaPlata, Maryland. Originally established as one of Maryland's tidewater tobacco farming settlements, Charles County has recently seen tremendous growth as the population of Prince George's County moves further south.
As Charles County has grown and evolved it has become a much more favorable jurisdiction for plaintiffs in personal injury cases. We have consistently seen Charles County verdicts and, consequently, settlements, rise. Verdicts in truck accident and medical malpractice cases are now more in line with what city juries are awarding.
Waldorf Car Accident Lawyers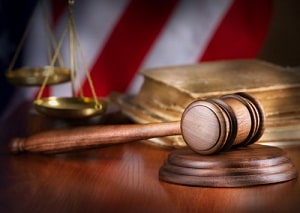 Despite its rapid growth in recent years Waldorf, and Charles County more generally, is still outside of the Washington, DC metropolitan area. As a result, the lawyers based in Waldorf tend to be solo practitioners or small firms with a very generalized practice focus. There are not any large, high-end personal injury firms based in Charles County like you find in Washington DC or Baltimore.
If you have a major personal injury or medical malpractice case in Charles County, you need the experience and ability of a larger firm like Miller & Zois. The volume of personal injury cases we handle at M&Z is very high and we regularly end up litigating cases in Charles County.
In fact, our malpractice and accident may handle more Charles County cases than any of the firms based in Waldorf. In 2021, you can look for a local attorney or you can go find the best personal injury lawyer to handle your case.  Do you want to maximize the value of your case?
Charles County Settlements and Verdicts
Here are a few unrepresentative sample personal injury settlements and verdicts in Charles County. Why unrepresentative? Because we have not picked these verdicts at random. There are a lot of defense verdicts and other unfavorable plaintiffs' verdicts we looked past in compiling this list.
Verdicts and settlements are a great weapon in determining the value of similar claims. But they are just one weapon of many. The reality is that past results in a case that are seemingly similar are hardly a guarantee of a future outcome.
2016: $150,000 Verdict. A 26-year-old woman is driving her vehicle and defendant is driving his vehicle on the same road in the opposite direction. Defendant attempts to turn left but he collides with the plaintiff's vehicle. The force of the impact causes the plaintiff's vehicle to go off the road and strike a stop sign. The woman injures her neck and lower back in the collision, and sues the defendant alleging negligence in the operation of his vehicle. A jury in La Plata awarded the woman $150,000.
2016: $19,801 Verdict. An adult man is driving his vehicle late at night behind the defendant. Defendant's vehicle strikes a dog in the road and then strikes the left embankment before coming to a stop in the left lane. The plaintiff stops his vehicle but the driver behind him is unable to stop. The driver strikes the plaintiff's vehicle causing a chain reaction. The plaintiff suffers neck, back, and knee injuries as a result. The man hire a Waldorf accident attorney and alleges the defendant was negligent in stopping her vehicle in the travel lane and he also sues the driver of the vehicle who struck his car. The defendant argued that stopping her vehicle was reasonable in the emergency situation. A jury awarded the plaintiff $19,801.
2015: $400,000 Verdict. An 81-year-old goes to defendant doctor to have a basal cell carcinoma on her nose removed. Defendant completes the surgery and tells the woman he removed the cancer. 18 months later, defendant observes redness and recommends a biopsy which confirms the cancer remained. The woman has to have a six stage surgery and four reconstructive surgeries to rebuild her nose. She files this lawsuit alleging defendant should have paid closer attention to the original pathology report and recommended another surgery earlier. The jury found the defendant doctor was negligent and awarded the plaintiff $400,000.
2014: $30,000 Verdict. A woman is operating her vehicle with defendant as her passenger. She attempts to change lanes when she loses control of her vehicle and travels into oncoming traffic. This results in a collision and her passenger injures his spine, limbs, and his head. The man hires a Waldorf car accident lawyer files this lawsuit against her, alleging negligence in operating her vehicle. After a bench trial, the judge awards the plaintiff $30,000.
October 2013: $950,000 Motor Vehicle Collision Settlement, Maryland: A 22-year-old student is riding as a passenger in her friend's car on Celestial Lane in Waldorf. A second car coming from the opposite direction drifts across the center line and the vehicles collide head-on. The young woman is treated in the ER for fractures of the right hip, right humerus, and a spinal compression fracture. Her injuries require multiple surgeries and metal implants are placed to repair the humerus. She sues the driver of the oncoming vehicle for negligence, denying that her driver was at fault. She claims from the accident she has caused permanent scarring on her right leg and arm and while she has returned to school, her range of motion is now limited. The defendant argues the other driver was at fault and, as insurance companies (Selective Insurance in this case) always do, claimed the woman was not nearly as hurt as she claimed. But the defendant capitulated and agreed to settle before trial for nearly $1 million.
2012: $108,000 Car Crash Verdict. Plaintiff is driving and slows to make a left-hand turn when another vehicle attempts to pass on the left. The two cars collide, and the driver of the vehicle who tried to pass drives an additional fifty yards, exits the vehicle and flees the scene. The owner of the abandoned vehicle is determined, and Plaintiff files suit against the Defendant owner and claims he was driving at the time of the collision. Defendant owner denies driving at the time of the crash and alleges the vehicle had been stolen or was being repossessed. Plaintiff claims permanent injuries as a result of the collision, including cervical disc herniations and TMJ, and was assigned a 19% total body impairment. Plaintiff files suit against the Defendant owner, insured by State Farm, as well as her uninsured carrier, Safeco Insurance Company. A La Plata determines Defendant owner is liable for $108,000, even though he was not driving at the time of the crash.
2012: $90,992 Arbitration Award. Two Plaintiffs, a driver and passenger in the same vehicle, enter an intersection and collide with the Defendant driver and five-year-old passenger. The child passenger in the Defendant's vehicle dies as a result of injuries sustained in the crash. Plaintiffs argue Defendant driver failed to stop and/or yi
eld at the intersection, and that the resulting collision triggered a cardiac reaction for one Plaintiff and a herniated disc for the other Plaintiff. Defendant argues the cardiac condition pre-existed the crash, and the herniated disc, which was diagnosed one year after the accident, are unrelated. At arbitration, Plaintiff driver was awarded $55,992 and Plaintiff passenger was awarded $35,000.
2012: $227,436 Car Crash Verdict. Plaintiff, a secretary at an elementary school in Waldorf, is injured when she is struck head-on by the driver of another vehicle. Plaintiff suffers neck and back injuries, as well as a significant laceration to her forearm. Defendant driver does not dispute liability and offers Plaintiff the $20,000 policy limit before trial. Plaintiff accepts and then pursues the claim against her carrier, Defendant State Farm Insurance Company, for underinsured motorist benefits. Defendant State Farm disputes the extent of Plaintiff's injuries, and the case proceeds to trial. A jury awards Plaintiff $227,436, although the award is reduced to the underinsured policy limits of $100,000. After the $20,000 tortfeasor settlement was applied, State Farm paid $80,000 to Plaintiff. So this is one of those cases where the verdict is less impressive because there is no chance to get over the insurance policy limits.
Hiring a Charles County Personal Injury Lawyer
Our accident lawyers handle a substantial and growing number of our personal injury cases auto accident and medical malpractice cases in Charles County. If you have been injured, call our lawyers at 800-553-8082 or get a free online consultation.
Other Jurisdictions