This page gives both personal injury lawyers and accident victims an understanding of what to expect when dealing with State Farm and the compensation payout range you might expect.
State Farm claims are a battle. This insurer will fight to pay out as little for your claim as possible. But you can win your insurance claim against State Farm if you know its weak spots when negotiating a settlement amount. Beat State Farm claim at their own game and get the best possible settlement amount (or jury payout) for your insurance claim.
Our lawyers are based in Maryland, but we work with co-counsel in all 50 states in severe injury and wrongful death lawsuits against State Farm. Our accident attorneys do not handle small injury claim claims.
If you have a State Farm claim and want to maximize your settlement compensation amount, contact us online for a free consultation.
State Farm Accident Claims
State Farm is the largest auto insurance company in the country, boasting 17% of the market share. Founded in 1922, it has 19,000 agents and 83 million car, fire, life, and health policies across the United States and Canada. State Farm is Maryland's second-largest auto insurance carrier (behind GEICO). Our Maryland auto accident attorneys have handled thousands of claims with State Farm nationwide. State Farm is one of the insurance carriers we deal with most often, and we have developed a long track record of success against them.
Click the links below if you want to jump to a particular topic:
State Farm is not our favorite insurance company defendant. Historically, it is the most likely insurance company in Maryland to force a case to go to trial. Our primary complaint with State Farm is that it does not offer fair settlement amounts to resolve claims without filing lawsuits.
Still, there are a few nice things about dealing with this insurer. In first-party uninsured and underinsured motorist cases, you will get your State Farm settlement payout even if you do not settle. So the insurer writes a settlement check for the last offer it makes before the trial. It is also quick to pay excess verdicts over its policy limits if its insured is sued. Our State Farm lawyers have hit verdicts more than the policy limits and State Farm paid the claim without quibbling.
Finally, the company's claim process is reasonably efficient, at least in Maryland and the District of Columbia. It will respond quickly to requests for the status of demand packages and will typically generate a settlement offer faster than most insurance companies.
State Farm's First Settlement Offer
Making blanket generalizations on dealing with State Farm for settlement is hard. In one trial, we were able to win our client a verdict that was 35 times State Farm's settlement offer. Our lawyers have won verdicts against State Farm far exceeding the insurance policy limits.
State Farm claims often depend on the adjuster you draw. Some insurance adjusters are eager to try to settle accident claims for a fair settlement payout from State Farm. Others are more difficult, and you must file a lawsuit for a reasonable settlement amount or jury compensation award.
As litigation proceeds, settlement offers from State Farm in Maryland cases almost invariably increase—often more than doubling or tripling.
There are some reasons our lawyers believe this occurs. State Farm's pain and suffering calculator comes up light in the hands of their insurance claims adjusters. But I think State Farm's in-house lawyers–with exceptions—tend to be more reasonable than its insurance adjusters.
That enhanced reasonableness stems partly from having to try the case to a jury instead of simply sitting in an office. Additionally, the value of cases invariably rises when the insurance company realizes that the injury victim will not accept the offered settlement payout just to avoid a lawsuit.
The compensation payouts also increase as the trial date gets closer. Like every insurance company, State Farm takes a more critical look at its arguments and the real quality of the claim. They often toss the State Farm settlement calculator once punches start getting thrown in pre-trial discovery. The State Farm lawyer handling the case gives more direct legal advice to the claims adjuster about the risk of trial. Expect more pragmatism, too. It is common throughout litigation for this carrier to admit their driver's responsibility after denying fault.
Sample First Offer Settlement Amounts
Below are examples of first settlement offers, along with the cost of the client's medical bills. All are taken from Miller & Zois cases. This data gives you some insight into how much money you might get if you are looking to settle your case quickly.
Essentially, you will have difficulty getting a fair settlement amount without suing State Farm first. Often, the State Farm settlement payout is not much more than the victim's medical expenses, leaving nothing for the worst harm in the case: pain and suffering.
| | |
| --- | --- |
| First Offer | Medical Bills |
| *$100,000.00 | $47,205.97 |
| *$100,000.00 | $76,778.97 |
| $7,014.00 | $9,626.76 |
| *$100,000.00 | $7,280 |
| *$100,000.00 | $233,390.00 |
| $6,140.75 | $4,140.75 |
| $5,265.00 | $3,265.30 |
| $65,000.000 | $7930.00 |
| $6,971.00 | $3,471.91 |
| $28,101.77 | $50,000.00 |
| $22,299.00 | $51,626.40 |
| **$29,000.00 | $2,750.45 |
| $4,760.00 | $4,010.35 |
| $10,000.00 | $15,158.59 |
| $11,000.00 | $121,758.63 |
| *$100,000.00 | $46,297.00 |
| $8,716.15 | $5,716.15 |
| $10,000.00 | $8,996.24 |
| $3,400.00 | $1,870.19 |
| $5,753.00 | $4,503.00 |
| $9,945.70 | $7,522.71 |
| *$100,000.00 | $52,851.34 |
| $4,291.16 | $2,791.16 |
| $168,803.48 | $126,465.67 |
| $664.66 | $693.66 |
How Does State Farm Calculate Settlement Values?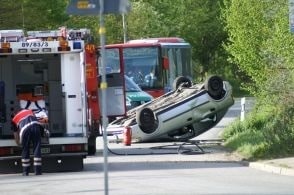 Like most insurance companies, State Farm uses a computer system called TEACH to determine the money damages of personal injury accident claims. This claims software is similar to Allstate's claim adjustment software, Colossus. That program is a pain and suffering calculator that is poorly calibrated. It regularly produces settlement value ranges far below the fair value of claims.
This payout calculator software evaluates an injury victim's medical records and then decides how much treatment it thinks was necessary for their accident and the fair value of that treatment. On top of this, the State Farm calculator adds any past or future wage loss and its opinion of the value of the victim's pain and suffering. Again, this insurance company usually undervalues all of these categories.
You almost invariably need to file a lawsuit to recover future lost wages or medical bills from this insurance carrier. This is partly due to the company's unwillingness to pay a fair value for the claim,. Still, there is a practical reason, too.  State Farm wants to see the evidence more clearly, which happens in the "discovery" period after a lawsuit is filed.
Insurance companies also use the trial records of the lawyers bringing a claim or lawsuit as a value driver. This is only true, however, for some adjusters.
In the post-COVID-19 era, State Farm adjusters are worse. Our lawyers are hearing that a new policy has been announced that State Farm will breduceMVA bills based on the Medicare payment schedule/rate. So if Johns Hopkins says you owe them $20,000, but Medicare only pays $10,000 for the same treatment, you will only get $10,000 in your offer for that treatment.
This is insane and it is going to lead to even more lawsuits. Reportedly, when they announced this news to the claims adjusters during the coronavirus pandemic, State Farm acknowledged that they know that this is going to cause increased litigation.
Who Are State Farm's Lawyers?
Most State Farm lawsuits in Maryland are defended by two law firms: The Law Offices of Timothy S. Smith & Associates in Greenbelt and H. Barritt Peterson, Jr. & Associates in Towson. Though their names suggest that they are private counsel, all lawyers in these firms are State Farm employees. These are good, reasonable lawyers, but they will fight plaintiffs' lawsuits vigorously to defend the company's interests. State Farm sends more significant cases that may exceed the insurance policy limits to private lawyers who are not company employees.
One State Farm Drive
P.O. Box 953
Frederick, Maryland 21705-0953

888-613-3966 (phone)
888-613-3969 (fax)

10825 Reisterstown Road
Owings Mills, Maryland 21117

9525 Harford Road
Baltimore, Maryland 21234

Wilmington Operations Center
3540 Old Capital Trail
P. O. Box 5070
Wilmington, Delaware 19808
(302-995-0300)

20 East Timonium Road, Suite 101
Timonium, Maryland 21093-3457
State Farm Frequently Asked Questions
These are the 16 frequently asked State Farm claims questions our Maryland accident lawyers get from victims.
1. Should I expect an unreasonable offer from State Farm?
You should expect an unreasonable first offer from State Farm.
2. How does State Farm justify its low offers?
Many adjusters do not try to justify or explain their offers at all. State Farm will deny liability or reduce the value of accident claims using the following scapegoats:
Blaming your injuries on a previous health problem, even when you have fully recovered;
Claiming your medical bills are too high. State Farm will say that a hospital's bills were too high and that they gave you unnecessary treatment;
Claiming that you were never hurt in the first place. Or, if you were injured, you are better now and are just pretending that you are not;
It is just not worth that much. I can't tell you how many cases we have had with State Farm where we agree on everything except the compensation for the case.
3. How long does it take State Farm to settle a claim?
Chris Paul is right. State Farm agents are efficient. Its insurance adjusters are, too. This insurer does not take long to make a settlement offer. You can expect an offer from State Farm within 30-45 days of sending a complete demand package, sometimes sooner. It also gets settlement checks out quickly when a case does resolve.
4. Does State Farm's offer increase dramatically when a suit is filed?
Filing suit often increases their settlement offer. This insurer is far more willing to spend legal costs in civil discovery by taking depositions before increasing its offer substantially.
But our Maryland car crash attorneys frequently get a phone call with a last-minute offer just before trial that is far higher than its original valuation. Still, State Farm is the most likely insurance company to go to trial even though it risks receiving a verdict far exceeding an insurance policy's value.
5. Will State Farm let my case go to trial, or will they back down and settle the case before trial?
How bold this carrier is will depend on what the sticking point in the case is. If the dispute is over liability—who caused the collision—this insurer will often stick to its guns. If the dispute is over how much money the agreed-upon injuries are worth, this company rarely allows the case to go to trial, at least in Maryland. But suing State Farm is sometimes required to get a reasonable settlement offer.
6. Why is State Farm more willing than other insurance companies to go to trial?
State Farm threatens to go to trial so that attorneys will take a low settlement. Many attorneys only experienced in settling cases will be unwilling to go to trial. This strategy also works because many victims try to handle their claims themselves, without a personal injury attorney.
7. Will State Farm pay if I get a jury verdict that exceeds the defendant's policy limits?
State Farm usually pays on personal injury claims exceeding the policy limits. What will happen in an excess verdict depends on that particular case's facts Here in Maryland, State Farm usually stands behind its insured if a verdict exceeds its policy limits.
8. How does State Farm treat underinsured/uninsured motorist claims?
If you file suit against State Farm in an underinsured/uninsured motorist case in Maryland, they will often send you a check for their last offer, which operates as a set-off for any verdict you get against them. This is a very reasonable policy that helps victims.
But is it a "good neighbor" in terms of how much money they offer for an uninsured motorist claim? It is not.
9. Should I hire an accident lawyer to fight State Farm?
You always need a good Maryland personal injury lawyer in any serious injury or wrongful death case. There is too much at stake, and the range of the values is just too great not to have an advocate fighting for you.
Depending on the case, you might not need a lawyer, in more minor whiplash cases. Still, with this insurance company, you are probably always better off hiring a lawyer if you want to maximize the value of your case.
10. I just have a property damage claim and I want to contact State Farm. What is their telephone number?
800-STATE-FARM (800-782-8332).
You can also contact State Farm using their mobile app which is easy enough to download and a good way to get the claim status on property damage claims. You can also call 1-800-SF-CLAIMS.
11. Will State Farm pay my medical bills directly?
State Farm may pay your medical bills directly through a PIP policy in Maryland. But they will not pay your medical bills directly if you bring a claim against their insured or an uninsured motorist claim.
12. What states does State Farm cover?
State Farm offers auto insurance in all 50 states and ranks as the # 1 auto insurer in the U.S.
13. Who owns State Farm?
State Farm is a "mutual" insurance company, meaning its insured policyholders own it and do not have stock or shareholders.
14. How much will my State Farm Insurance increase after a speeding ticket?
According to insurance industry research, a speeding ticket will increase your State Farm insurance premium by an average of 11%. This is considerably lower than other insurance companies. Farmers Insurance increased premiums by 34% for a speeding ticket, and Progressive bumped up rates by 27% for a ticket.
15. How do I report an accident to State Farm?
State Farm offers multiple ways to submit an auto accident claim: (1) you can file a claim online using their web-based claim system; (2) you can file a claim using the State Farm mobile app on your smartphone; or (3) you can contact your State Farm insurance agent.
16. What happens to auto loans if State Farm totals my car?
If your vehicle is totaled  State Farm will pay the fair market value. If you have a loan on the vehicle, State Farm will pay off the existing balance on that auto loan before paying anything to you.
Sample State Farm Settlement Amounts and Jury Compensation Payouts
The below jury payouts and and settlement amounts in State Farm lawsuits are a mix of Miller & Zois in the Baltimore-Washington area and national settlement stories.  Our law firm provides these examples to give you one more weapon in your arsenal to determine the expected settlement payout for your bodily injury claim.
But take these example settlements and jury awards with a grain of salt. If your case looks EXACTLY like one of these cases, the outcome will not necessarily be the same. There is too much additional information not included in these summaries that could be the critical ingredient in the outcome.
Too many variables impact the settlement value of cases with State Farm. To get a more complete picture of what to expect, see our page on average settlement payouts by type of injury. Also, consider the type of accident and the county that has jurisdiction over your case.
$1,282,000 Verdict (Maryland 2023): While driving back to New York from North Carolina, our client was involved in a severe car accident in Maryland, resulting in an aggravation of her pre-existing degenerative disc disease and chronic pain. Despite our client's extensive physical therapy and epidural steroid injections, the at-fault driver's policy limit of $100,000 was not enough to cover her damages. As a result, our lawyers pursued a claim against State Farm for UIM benefits, but were unsuccessful in settlement negotiations, leading to a trial in Baltimore County. During the trial, we sought compensation for future medical expenses totaling $282,000, $60,000 in past medical expenses, and $1.1 million for pain and suffering damages. The client's testimony was impactful and convincing, supported by the testimony of four additional fact witnesses, leading to a jury verdict in Baltimore County of $1,282,000.
$50,000 Settlement (Alabama 2023): The plaintiffs (mother and child) were struck by a tow truck in a rear-end collision and suffered various injuries. After recovering the maximum limits under the tow truck policy, the plaintiffs sought UIM coverage from their insurer, State Farm. State Farm eventually settled the case for $50,000.
$440,546 Verdict (Florida 2022): A rear-end collision on a major highway resulted in extensive injuries. The at-fault driver was uninsured so the plaintiff brought a claim against State Farm seeking UIM benefits for his damages. State Farm contested the extent of the damages and claimed that they were pre-existing. The jury awarded $25,928.32 – past medical expenses; $175,000 – future medical expenses; $25,000 – past lost earnings; $0 – future lost earnings; $14,618.25 – past pain and suffering; $200,000 – future pain and suffering.
$107,865 Verdict (Washington 2022): The plaintiff was backing out of her driveway when the at-fault driver struck her vehicle at a high speed, slamming her into a brick wall. The plaintiff suffered severe injuries, including a lumbar paracentral protrusion with an annular fissure at L1-2 with radiating pain which required therapy and steroid injections for two years. After getting a policy limit settlement from the at-fault driver, the plaintiff went after State Farm for UIM benefits.
$38,788 Verdict (District of Columbia 2022): The plaintiff allegedly suffered thoracic and lumbar sprains in a collision when another driver made a negligent lane change near an intersection. The other driver was not insured so the plaintiff brought a claim against State Farm for UIM benefits.
$100,000 Settlement (New Jersey 2021): The plaintiff, a minor, suffered a right eyelid laceration, requiring two revision surgeries when the vehicle he was a passenger in was involved in an intersection collision. The plaintiff settled with the at-fault driver for policy limits of $25,000, the pursued a UIM against State Farm.
$250,000 Settlement (Maryland 2020): Our client, a delightful woman, was rear-ended at a stop sign in Clarksville causing her to smash into the vehicle in front of her. She had significant prior cervical complications before the crash that were exacerbated by the accident. After conservative treatment failed, she had a cervical fusion. State Farm argued her pre-existing conditions were the real cause. So we sued State Farm. But they relented and paid the full uninsured motorist policy limit of $250,000 before trial.
$100,000 Verdict (Maryland 2019): The plaintiff is on Edmonson Ave near Winans Way when the defendant driver attempts to make a left turn in front of him causing a collision. The defendant, insured by State Farm, contests liability for the accident, claiming she turned left on a green arrow signal. Both sides agree to a stipulated verdict of $100,000, at policy limits, and the case proceeds to trial on the issue of liability. The jury ends up awarding $30,000 to the defendant and $70,000 to the plaintiff.
$104,000 Verdict (Maryland 2018): The plaintiff is struck by another motorist and suffers various unspecified personal injuries. She settles with the other driver for policy limits of $30,000 and then seeks UIM benefits from her own insurance company, State Farm. The insurer disputes liability, causation, and the extent of the alleged injuries. State Farm also claims that the plaintiff was contributorily negligent. The case proceeds to trial and the jury returns a verdict for the plaintiff for $104,000.
$120,000 Verdict (Maryland 2018): The plaintiff stops for a red light and is violently rear-ended by an uninsured motorist. The plaintiff reports injuries, including L5-S1 disc herniations with radiculopathy, requiring surgery and resulting in intermittent numbness and an 18% disability rating. The plaintiff's insurer, State Farm, refuses to pay his UIM benefits, claiming that his injuries were pre-existing. The case goes to trial, and the jury awards $120,000.
$99,000 Verdict (Maryland 2017): The plaintiff, insured by State Farm, reportedly suffers a foot fracture, breast abrasion, post-traumatic stress disorder, and unspecified injuries to her knees, back, face, and lip when another driver makes a turn in front of her, causing a collision. The plaintiff settles with the negligent driver for the policy limit of $100,000 and then pursues an "underinsured" motorist claim. State Farm refuses to settle, arguing that the plaintiff's $100,000 settlement with the driver had already fully compensated her for her injuries. The case goes to trial and a jury awards $99,000. In practical terms, this means the victim, who already has $100,000 in their pocket, gets nothing from the verdict. (We discuss this further below.)
$114,000 Verdict (Maryland 2017): The plaintiff is driving on Route 40 West when the defendant allegedly runs a red light and hits him, causing major injuries over the plaintiff's entire body. State Farm disputes the extent and cause of the plaintiff's alleged injuries and the case proceeds to trial. The jury awards a $114,000 payout.
$280,000 Settlement (Oregon 2016): A 31-year-old woman is rear-ended by an underinsured motorist. She suffers a permanent neck injury, requiring C3-4 artificial disc surgery. She brings an action against State Farm and has coverage via her UIM benefits. She demands the policy limits of $100,000, but the case proceeds to arbitration where she is awarded more than double.
$1,220,000 Settlement (Virginia 2016): A 36-year-old man is on a motorcycle when another driver turns left at an intersection where left turns are illegal. The collision knocks the man off his motorcycle, causing multiple open fractures in his left leg. The injuries require multiple surgeries to repair the damage, but he still suffers strength and range of motion deficits. State Farm, the other driver's insurer, negotiates a $1,220,000 settlement before litigation.
$450,000 Verdict (Maryland 2015): Our clients, a husband and wife, are on their way home when the defendant violently rear-ends them. The husband sustains a humerus fracture of his non-dominant arm, requiring a closed reduction. The wife's injuries are much worse. She suffers a torn rotator cuff of her dominant shoulder, requiring two surgeries and an eventual shoulder replacement, permanently reducing her range of motion. She additionally sustains a lumbar compression fracture, which also requires surgery. She needs extensive treatment and is unable to drive. Her husband cannot return to his post-retirement job to care for his wife. The suit is filed against State Farm, the defendant's insurer, and the plaintiff's UIM carrier, GEICO. The defendant is found at fault in the trial. A jury awards the wife $84,464, in past medical bills, with $291,600 in past and future non-economic. The husband is awarded $8,051 for past medical care, $14,000 in lost wages, and $50,000 in past and future non-economic damages. The total award is $448,116, which is reduced to the available limits of $100,000, though it is unclear why. State Farm usually pays judgments that go over the insurance policy. It has done this with some Miller & Zois cases that exceeded the policy. The plaintiff's counsel may have agreed beforehand to settle for policy limits.
$260,000 Settlement (New York 2015): A 50-year-old man is working when he slips and falls due to work debris at the defendant's home. He suffers an ankle fracture and undergoes an open reduction and internal fixation. He cannot return to work. The jury finds the defendant 90% at fault and State Farm negotiates a $260,000 settlement.
Required Reading on Battling State Farm
Our Maryland Auto Accident Lawyers Can Help
If you have been injured in a motor vehicle accident and State Farm insures the at-fault driver, or if you are filing an uninsured motorist claim against this insurance carrier,and you have a question about your claim, call our State Farm accident attorneys at 800-553-8082 or go online for a free case evaluation.