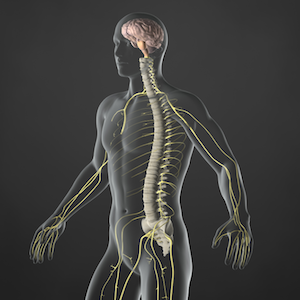 Radiculopathy is a condition caused by a compressed nerve in the spinal cord. Nerve roots in the spine split off and travel throughout the rest of the body. A pinched nerve in the spine causes pain and numbness in the parts of the body all along the nerve's route, such as the leg or neck. These symptoms are referred to as radiculopathy.
Car accidents frequently cause radiculopathy due to the extreme forces they exert on the spine. Though treatment is effective, it can be expensive, especially when surgery is necessary. Relief from the pain of radiculopathy can be a long time in the making.
If you were diagnosed with radiculopathy as a result of a car accident, our lawyers are here to help. You may be able to recover the costs of medical treatment and lost wages as well as receive compensation for the pain you have experienced.
How Does a Car Accident Cause a Pinched Nerve?
In a car accident, the body is suddenly thrown around in different directions at high speeds. It is no wonder that the most common injuries from car crashes are whiplash and damage to the spine.1
Head-on and sideswipe collisions are particularly likely to produce radiculopathy.2 Many conditions can lead to pinched nerves and radiculopathy symptoms. However, in car crashes, a herniated disc is usually the cause.
The vertebrae that form the spine are cushioned by shock-absorbing discs. There is a disc between each vertebra. Intense trauma can tear or rupture the tough outer layer of these discs, compromising their ability to cushion the spine. A herniated disc may put pressure on spinal nerves, causing back pain and radiculopathy.
What are the Symptoms of Radiculopathy?
The spinal cord is like a circuit board, responsible for transmitting messages between the brain and the rest of the body. A pinched nerve in the spine causes pain and numbness to radiate along the entire length of the nerve, just as electricity travels from its source to distant locations through power lines. The area affected by the pinched nerve depends on where the injury happened.
Lumbar Radiculopathy: Lumbar refers to the lower back. A pinched nerve in this area will cause pain to travel down the sciatic nerve, which goes down the back of the leg to the foot. This type of radiculopathy is also known as sciatica.
Cervical Radiculopathy: The upper area of the spine is called the cervical spine. Disc herniation in this region often affects the C6 nerve, which runs through the neck, arms, and hands.
Thoracic Radiculopathy: Much less common, thoracic radiculopathy originates in the upper back and affects the back, neck, arms, and midsection.
Sharp pain, numbness, and weakness are the characteristic symptoms of radiculopathy. Pain may get worse during certain activities, like sitting, turning the head, or coughing. It's also possible to have a herniated disc or pinched nerve and not experience any symptoms.
How is a Pinched Nerve Diagnosed?
Physical examinations can help indicate where your pain is originating from. For example, your doctor may ask you to lift your leg while lying down. If you experience pain while performing certain movements, your doctor can identify which nerves are involved.
Imaging tests, such as X-rays, CT scans, and MRI scans are used to see inside the spine.3 To produce a better image, doctors sometimes inject a dye into the spinal area. Your doctor may also use a nerve conduction test or electromyography, which measures how electrical signals move through your body using electrodes.
Is Radiculopathy Curable?
Physical therapy is an important part of treatment. Exercises are used to strengthen muscles and reduce pressure on the area. Weight loss can also reduce pressure on the spine. For cervical radiculopathy, a soft neck brace is sometimes helpful.4
Medications used to treat radiculopathy include muscle relaxants, nonsteroidal anti-inflammatory drugs like aspirin or ibuprofen, and opioids for more severe pain. Steroid injections can also treat inflammation and pain in the event that other medications do not provide enough relief.5
Surgery is sometimes needed to reduce pressure on the nerve root. The type of surgery varies depending on the patient. Usually, part of the disc or vertebrae is removed to give the inflamed nerve more room. Discectomy, for example, is a minimally invasive surgery in which a small opening is made in the vertebrae in order to remove ruptured disc material.6
Verdicts & Settlements
Below are examples of verdicts and settlements from other law firms around the country that have been won in cases like yours. Every case is different, but these examples can help you understand what to expect in terms of the value of your case.
2019, Texas: $440,000 Verdict A man is driving on a residential roadway when he is broadsided by a car attempting to exit a private driveway. The at-fault driver is unlicensed and is not the owner of the car. The man's injuries include cervical, thoracic, and lumbar injuries, which cause radiculopathy and require discectomy surgery. He sues the owner of the car for entrusting his vehicle to an unlicensed and incompetent driver and the driver herself for failing to yield the right-of-way or keep a proper lookout. The jury finds that the driver is 100% liable for the accident. They award the man $440,000 for past and future medical expenses and for pain and suffering.
2019, Maryland: $260,000 Verdict A female driver is struck while going through an intersection by the defendant, who does not stop at the red light. She suffers two herniations and experiences cervical radiculopathy. Due to chronic neck pain, she switches to a more sedentary job. She proceeds with an underinsured motorist claim, and the jury awards $260,000.
2019, Pennsylvania: $130,000 Settlement A 52-year old landscaper is stopped at a red light in his car when he is rear-ended by the defendant. The landscaper suffers two disc herniations with radiculopathy in the collision. The collision also aggravates his preexisting disc bulges. He does not get surgery but cannot take medication due to his kidney condition. The two parties settled for $130,000.
2019, Nevada: 22,600 Verdict The plaintiff is driving through an intersection. The defendant is also driving through the intersection in the opposite direction. The defendant makes a left turn in front of the plaintiff's car, and the two cars collide. The plaintiff develops chronic cervical radiculopathy, PTSD, and other psychological effects as a result of the accident. For failing to yield the right of way, the plaintiff claims that the defendant was negligent. However, the defense claims that the defendant failed to mitigate the damages he claimed. In other words, he did not take steps to improve his condition after the accident. The jury awards the plaintiff $22,600.
2019, New Jersey: $300,000 Settlement The plaintiff is rear-ended by a commercial vehicle while stopped in traffic. Her back is injured. She has confirmed herniations in her lower back with radiculopathy. She receives injections in her back for temporary pain relief as well as surgery. However, she claims to have persistent pain. The at-fault driver's employer has a $1 million policy limit, and the case settles before a trial is scheduled for $300,000.
2019, Washington: $24,900 Settlement A driver exits a parking lot without properly yielding to other cars and collides with another car. The driver of that car, an elderly man, suffers partial dislocations all along his back accompanied by cervical, thoracic, and lumbar radiculopathy. He treats his injuries with chiropractic and massage therapy. The case is arbitrated and results in a $10,700 award for medical expenses, 13,000 in pain and suffering, and $1,200 in other costs.
2017, Maryland: $250,000 Verdict In this rear-end collision case, the plaintiff's primary long-term injury is cervical radiculopathy. The jury awards total damages of $250,000. The pain and suffering associated with the plaintiff's radiculopathy account for $230,000 of the damages.
2017, Maryland: $285,000 Verdict The plaintiff is hit by a drunk driver and slams into a guardrail. Their primary physical injury is a herniated disc resulting in cervical radiculopathy. The plaintiff is awarded $130,00 for pain and suffering and total damages of $285,000.
2016, Maryland: $206,000 Verdict A plaintiff has to have back surgery to treat lumbar radiculopathy. They are awarded $75,000 for pain and suffering and $131,000 for medical expenses.
Finding Someone to Fight for You
If you or someone you know suffers from radiculopathy due to a car accident, you may be entitled to compensation. We have recovered tens of millions of dollars in car accident cases over the years in Maryland. Call us today at (800) 553-8082 to speak with one of our lawyers, or submit a free online consultation form.
Learn more from the following organizations:
---
Supporting Literature
"Frequency of acute cervical and lumbar pathology in common types of motor vehicle collisions: a retrospective record review" by Rami Hashish and Hasan Badday, BMC Musculoskeletal Disorders, 2017.
Ibid
"A Review of Lumbar Radiculopathy, Diagnosis, and Treatment" by James Barry et al., Cureus, 2019.
"Cervical collar or physiotherapy versus wait and see policy for recent onset cervical radiculopathy: randomised trial" by Barbara Kuijper, BMJ, 2009.
"Efficacy of transforaminal steroid injections to prevent surgical treatment for patients with cervical radiculopathy" by Swamy Kurra et al., The Spine Journal, 2019.
"International Society for the Advancement of Spine Surgery Policy 2019-Surgical Treatment of Lumbar Disc Herniation with Radiculopathy" by Morgan Lorio et al., International Journal of Spine Surgery, 2020.