Miller & Zois has strong and meaningful connections to Baltimore and the larger Central Maryland region. This local connection has played a key role in our law firm's growth and success over the last decade. In return, Miller & Zois is committed to the concept of charity and community involvement.
We are always looking for opportunities to give back both to the local Maryland community and the national and international community. Every year the firm commits a generous portion of its resources to support local charities. Our Maryland personal injury attorneys and staff devote their personal time to participate in community events.
Below is a look at some of our recent charitable endeavors as well as upcoming events and sponsorships.
Recent Community Events and Donations Next One Up Mock Interview Event
On March 1, 2020, several team members of Miller and Zois participated in a Mock Interview Event hosted by Next One Up, an initiative that empowers 'high risk' students in Baltimore City. One of our legal assistants, Nicholas Finch, delivered invaluable tips and tricks to middle schoolers. He taught them the value of a strong handshake and the element of self-confidence.
Meanwhile, one of our attorneys,  Beth Frey, and her husband, John Frey, spent the time interviewing the seniors. Beth emphasized strong eye contact and encouraged the young students to proudly tell their stories about why they joined Next One Up. Beth was astounded at the intellect and drive of these young students, and she truly believes that they will land life-changing jobs this summer.
The students left the event beaming with a sense of pride and a new level of confidence. Alongside other professionals in Baltimore City, Miller and Zois helped uplift these young minds and set them on the right path to attaining summer jobs. Nick, who has worked with Next One Up since autumn of 2019, and Beth Frey, who adored her time with the students, can both attest to the hard work being done by NOU. It was a joy participating in the mock interviews, and Miller and Zois is undoubtedly looking forward to future events with Next One Up!

---

Miller & Zois recently became a proud sponsor of the Ghanaian Mother's Hope ("GM Hope") program which is part of the Aid for Africa charity alliance. GM Hope deploys financial and human resources to enhance the quality of life and educational opportunities for children in the impoverished West African country of Ghana. The financial support of Miller & Zois and other supports help GM Hope build pre-schools, playgrounds, and other much-needed facilities.
---
Baltimore Bar Assoc. Charity Holiday Party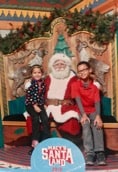 Last holiday season Miller & Zois supported Bar Association of Baltimore City's Holiday Party for Children Living in Shelters. In addition to the firm's financial support, Miller & Zois partner Laura G. Zois and her two sons participated in the event as volunteers. The party was held at the Maryland Science Center on December 11, 2018, and Laura and her boys help distribute holiday gifts and cheer to children at shelters across Baltimore City. The event was a great success and Laura and our personal injury lawyers hope to participate again in the future.

---
Professor Warnken Moot Courtroom Honor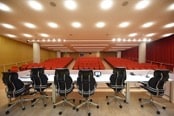 Last year, Miller & Zois made a contribution in support of the effort to honor acclaimed University of Baltimore Law Professor Byron Warnken who announced his retirement after 45 years. Professor Warnken has influenced, shaped, and educated numerous law students during his long career as a faculty member of the UB School of Law, including most of the Maryland attorneys at Miller & Zois.
Our firm's contribution will help UB honor Professor Warnken's outstanding contributions to the Baltimore legal community by naming the law school's Moot Courtroom in his honor. Thanks to support from Miller & Zois and other Maryland law firms it will now be known as the Byron Warnken Moot Courtroom.
---
4th Annual Defeat DIPG Superhero Sprint & 6K

Miller & Zois is proud to announce that it recently became a Silver Sponsor of the 4th Annual Defeat DIPG Superhero Sprint & 6K event. This Sprint & 6K event presented by Headfirst Summer Camps is an entertaining and meaningful way to help contribute to the ongoing fight against brain tumors in children. Brain tumors are actually the top cause of cancer-related deaths in children under 18. DIPD (diffuse intrinsic pontine glioma) is the most dangerous type of brain cancer in kids.
All proceeds from the Superhero Sprint go to support the Michael Mosier Defeat DIPG Foundation. This foundation was created in memory of a 6-year-old Bethesda boy who lost his battle with DIPG. The race will be held on May 26, 2019, at Montgomery Mall in Bethesda.
---
Girls' Empowerment Mission Sponsorship

Miller & Zois is a proud contributing sponsor of the Girls' Empowerment Mission of Maryland (GEM). GEM is a highly successful program that works to encourage and empower female high school students from underprivileged communities. GEM works tirelessly to provide these young women with meaningful development opportunities and experiences for personal growth.
GEM's goal is to help these girls become confident, independent, and successful women. Contributions and support from Miller & Zois and other sponsors ha
ve enabled GEM to enhance the lives of high school girls in Baltimore City and other areas.
---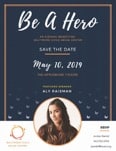 Our firm proudly made a contribution to the Baltimore Child Abuse Center to help them put on their 2019 Be a Hero event. "Be a Hero" is BCAC's largest annual fundraising event which seeks to raise money and support for BCAC's admirable mission of protecting Baltimore's children from various forms of abuse and neglect. The "Be a Hero" event was held on May 10, 2019 at the historic Hippodrome Theatre in downtown Baltimore. More than 400 supporters and friends attended the event.
---
The Miller & Zois Baltimore Law Student Scholarship
One of our firm's longstanding charitable programs is the M&Z Baltimore Law Student Scholarship. Every year Miller & Zois proudly offers a $1,000 scholarship to a first-year law student or college student in the Baltimore area. We look to award this scholarship to a deserving student who shares our passion for civil justice. Students interest in applying for this scholarship must submit a completed application form and a 1,000-word essay explaining why they want to be a lawyer and how they hope to change the legal community in Baltimore.