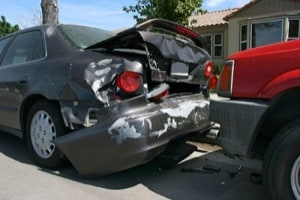 This page is about car accident claims involving Progressive Insurance in Maryland.
Our car accident lawyers have a great deal of experience handling claims against Progressive Insurance in Maryland. This page aims to give you a leg up in settlement negotiations with Progressive both before and after a lawsuit is filed to maximize your Progressive claim settlement amount or jury (or judge) payout.
Progressive Insurance
The Progressive Corporation, known as simply Progressive, is the third-largest auto insurance provider in the United States. Progressive controls 11% of the auto insurance market nationally and 7% in Maryland.  It is an extremely profitable insurance company.
Like many of the nation's top insurance companies, Progressive is known for its ubiquitous ad campaigns. It has made good use of the internet and apps, seeking to position itself as, not surprisingly, a progressive company.
What is it like to deal with Progressive when you have a serious car accident claim? At Miller & Zois, our lawyers have worked with this insurance company hundreds of times. Below, we discuss our experience with settling claims and filing lawsuits with Progressive and the unique features of this insurer.
How Do Progressive's Auto Insurance Policies Compare to Other Companies' Policies?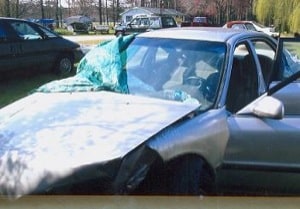 In our experience, Progressive writes smaller insurance policies than other companies. Its policyholders seem to have many $30,000, $50,000, and $100,000 per victim policies.
This means that if you are a personal injury lawyer handling a serious bodily injury claim against Progressive, you should not be surprised if coverage is limited. You may have to turn to your client's uninsured motorist coverage to make up the difference.
Given these small policies, car accident lawyers should send out a bad faith letter if it becomes clear that the policy will not cover the loss.
What Can I Expect From Progressive's First Settlement Offer?
Initial settlement offers from Progressive insurance adjusters are often lower than you would expect from the average car insurance company. Progressive's adjusters are more unreasonable than most in Maryland. This is especially true if they see that you do not have a lawyer.
"Progressive writes lower insurance policies for its policyholders and offers lower initial settlement offers than other companies in Maryland."
The fact that Progressive's initial offers are low across the board suggests that this is a company strategy. Their smaller insurance policies might explain this—their adjusters are more willing to gamble with lowball offers knowing that policy limits are low if the lowball strategy backfires.
We pulled a selection of first offers based on the amount of medical bills the victim had to give you an idea of Progressive's low settlement offers.
| | |
| --- | --- |
| Medical Bills | Offer |
| $7,030.05 | $9,782.00 |
| $6,286.68 | $5,750.00 |
| $6,091.46 | $7,000.00 |
| $178,987.51 | $36,757.00 |
| $4,947.02 | $10,183.00 |
| $6,210.50 | $2,800.00 |
| $12,081.40 | $9,645.00 |
| $13,344.55 | $11,151.00 |
| $3,085.00 | $3,032.00 |
| $1,348.51 | $1,452.00 |
| $38,608.97 | $38,000.00 |
| $8,768.95 | $5,814.00 |
| $29,732.07 | $47,051.00 |
| $3,142.99 | $4,400.00 |
| $8,429.20 | $8,162.00 |
| $6,487.40 | $10,000.00 |
| $4,768.48 | $6,268.48 |
You can see from these figures that Progressive's offers often do not even cover the cost of the accident victim's medical bills, let alone compensate them for other damages. The company gets away with this by saying either that the medical treatment was unnecessary or that the bill is inflated.
Should I Settle My Car Accident Claim with Progressive or File a Lawsuit?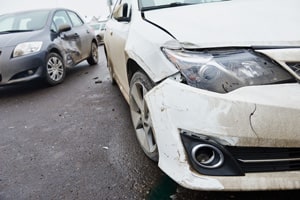 What is the next step after receiving a low settlement offer from Progressive? Filing a lawsuit is usually the best way to get the money you deserve. Depending on a client's wishes, a lawyer may send in a demand package and wait for Progressive to reply with a settlement offer, or the lawyer may simply file suit without wasting time waiting for a settlement offer that is likely to be insultingly low.
"Progressive insurance adjusters in Maryland become more reasonable after a lawsuit is filed."
Filing a lawsuit does not mean that you will go to trial. In fact, Progressive tries to avoid trials. For one, Progressive has a small office of in-house attorneys available to take cases to trial. This imposes a hard and fast limit on the number of cases they can try. Additionally, a jury verdict on a car accident case may far exceed a client's policy limits, forcing Progressive to pay much more than if it had settled.
What, then, does filing a lawsuit achieve? Filing suit tells Progressive that you will take them to court if they do not offer you a fair settlement. Since they want to avoid this, Progressive's offers become far more reasonable once a lawsuit exists.
How Reasonable is Progressive in Uninsured Motorist Claims?
If you were in a car crash caused by someone with no insurance, are the victim of a hit and run, or your damages exceed the at-fault driver's policy limits, you may have to submit a claim against your own policy. In these cases, Progressive is somewhat fairer to its policyholders. However, this company is still unreasonable, and it is hard to know what to expect from uninsured motorist claims against them.
How Do I Contact Progressive About a Claim?
If someone with Progressive Insurance hits you and you have injuries, you should talk to a lawyer before contacting Progressive as the best way to maximize the value of your claim.
If you have no injuries, minor injuries, or property damage and want to file a claim with Progressive, call 1-800-776-4737. You can also report claims using the company's mobile app.
If you have a personal injury claim from a car accident, it would be wise to contact an injury attorney for a free consultation before contacting Progressive or any insurance company.
Why? Because without getting good legal advice, you may say or do something that the insurer will try to hit you over the head with in future litigation. Our Maryland accident lawyers have seen this happen many, many times.
Progressive will make an offer quickly, but it may be less money than you deserve. You may also wish to contact Progressive about getting a rental car. Insurance companies should give you a rental car if their insured caused the accident that damaged your car.
Is Progressive an Easy Insurance Company to Deal with on Injury Claims?
As we talk about above, we think Progressive is one of the worst insurance companies to deal with on personal injury claims. This is a company that is very likely to make you file a lawsuit.
But a lawsuit almost invariably softens this insurance company's resolve. Progressive has a long history, at least in Maryland, of paying fair settlement payouts in bodily injury claims after a lawsuit is filed. It lets few Maryland cases go to trial, particularly in Baltimore City and Prince George's County.
How Does Progressive Determine Who Is At-Fault for a Car Accident?
Progressive is quick to conclude that a driver bringing a claim to them is fully or partially at-fault for the crash. Our lawyers have seen in litigation some pretty strained interpretation of facts to conclude that our client is at-fault.
Progressive does an investigation looking at the relevant evidence, such as the police report and witness statements, to find a path to deny responsibility.
In cases where that it is impossible to deny fault, Progressive will quickly look to finding ways to minimize the victim's injuries and damages. Progressive is famous in our office for reducing what it will offer in a settlement for medical bills, claiming the medical provider charged too much.
Will Progressive Take Bodily Injury Claims to Trial in Maryland?
Again, Progressive typically writes small insurance policies in Maryland. The only risk Progressive has of paying more than the policy limits is by letting a case go to trial. So while this insurer is quick to give you a lowball offer before you file a lawsuit, it changes its tune and is far willing to offer a fair settlement check before sitting at the trial table in front of a jury.
Who Are Progressive's Lawyers in Maryland?
Progressive has in-house company lawyers in Maryland that defend car accident lawsuits filed against the company or its insureds. Last year, in 2020, the company moved its in-house lawyers from Hunt Valley to a new address:
841 Cromwell Park Drive, Suite 200
Glen Burnie, MD 21061
Their phone number for that office is 410-412-9207.
Sample Jury Verdicts and Settlements Against Progressive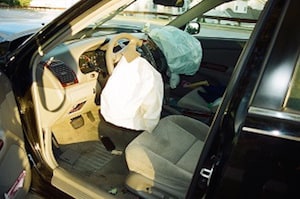 If you were seriously injured in a car accident, you want to know the potential value of your insurance claim. Below are examples of verdicts and settlements involving Progressive as the insurance carrier.
There are far too many factors at play to directly match your case to one of these examples. However, we provide these examples as a tool to help car accident plaintiffs and lawyers come up with a range of possible settlement compensation amounts that could apply to your bodily injury claim.
2020, Texas: $60,055 Settlement: A minor suffered unspecified personal injuries from an auto accident. Her parents, on behalf of her, sued the woman tortfeasor for negligence. They sought compensation for their child's personal injuries and medical expenses. The driver denied the parents' allegations and denied liability. The parents' UIM provider, Progressive, was also named as a party in this case. This case eventually settled, in which Progressive and the woman's insurer, Colonial County Mutual Insurance Company, were to pay a total of $60,055. The award's breakdown was not specified.
2020, Texas: $100,007 Settlement: A 34-year-old woman died after a vehicle struck her as she stood at an intersection before attempting to cross the street. Her husband, on behalf of their minor children, sued Progressive for UIM coverage. He alleged that the damages exceeded the recovery available from all liable third parties. This case settled for $100,007.
2020, Wisconsin: $3,000 Settlement. A woman was driving along a major highway with her minor daughter as her passenger. The vehicle behind them rear-ended their vehicle. The woman, her daughter, and the other vehicle's passenger sustained unspecified injuries. Liberty Mutual insured the tortfeasor while Progressive insured the woman. They filed suit against the driver, Liberty Mutual, and Progressive. The three alleged that the other driver followed the woman's vehicle too closely. The daughter received a $3,000 settlement.
2020, Texas: $52,000 Settlement. A 7-year-old boy sustained injuries, including lower extremity injuries, after being hit by a vehicle outside of his apartment. At the time of the collision, he was playing around the apartment complex's common area. His mother, on behalf of him, filed suit, alleging that the driver failed to keep a proper lookout, failed to maintain a proper distance between his vehicle and a minor pedestrian, and excessively sped around an apartment complex's parking lot. This case would settle for $52,000, comprising $29,500 to be paid by the liability insurer, Geico, and $22,500 to be paid by the UIM carrier, Progressive.
2020, Pennsylvania: $95,000 Settlement. A 20-year-old motorcyclist died after being struck by a vehicle. Emergency personnel declared him dead at the scene. His estate alleged that the driver was using her cell phone while driving, stopped at a tonight sign, and then entered the intersection where she struck the young man. They alleged that she failed to properly operate her vehicle, failed to yield right-of-way, failed to wait for traffic clear, and used her cell phone while driving. The driver's insurer offered her $50,000 policy limit, while the decedent's household had a UIM policy limit with Progressive, who offered to tender a $45,000. The estate accepted both settlements, and the total recovery amounted to $95,000.
2020, Washington: $30,652 Arbitration Award. A man was driving his Ford Fusion near an intersection. He entered the intersection on a green light and was struck by a Progressive-insured Subaru Legacy that just ran a red light. The man suffered pain to his shoulder, neck, and back as well as headaches. He sought chiropractic care and massage therapy for treatment. Following arbitration, he received a $30,652 award.
2020, South Carolina: $7,000 Settlement. An uninsured motorist struck a woman's vehicle. The woman had a minor passenger in her vehicle who sustained unspecified personal injuries. The minor's grandmother, on behalf of them, filed suit against the woman's UIM carrier, Progressive, seeking payment for UIM benefits. This case eventually settled for $7,000, which was to be paid by Progressive.
2020, Texas: $80,000 Settlement. A Progressive and USAA-insured vehicle that was operated by a minor struck a man's vehicle. At the time of the collision, the man's two minor children were passengers in the vehicle. They sustained unspecified personal injuries. The man and his wife, on behalf of themselves and their children, filed suit against the driver's mother, on behalf of herself and her daughter. The couple claimed that the minor's negligence caused the accident and their children's injuries. This case settled for $80,000, comprising $50,000 from USAA and $30,000 from Progressive.
2020, Washington: $3,850,000 Settlement A pregnant woman was killed after the vehicle she was a passenger in was involved with a head-on collision with a dump truck. The dump truck was limited to a $100,000 commercial policy that was underwritten by Progressive. Progressive attempted to limit their involvement in the case to a $100,000 policy limit. The deceased's widower claimed that Progressive was required to extend a $1,000,000 to the dump truck driver, whose vehicle carried hazardous materials. He also claimed that Progressive sold an insufficient insurance policy under Washington insurance law. The case settled for $3,850,000.
2019, Ohio: $101,500 Verdict The plaintiff, a man insured by Progressive, is injured in a collision. He files against Progressive for underinsured motorist benefits, seeking compensation for his injuries, lost income, and medical expenses. Progressive denied many of the charges, even filing a counterclaim against him, alleging that he caused the accident instead of the other driver. The jury found with the plaintiff, awarding him $101,500 for past and future economic and noneconomic damages.
2019, Florida: $350,000 Verdict The plaintiff is a woman who is injured when her car is rear-ended. The other driver's insurance is insufficient to cover her damages, and Progressive refuses to honor their underinsured motorist policy. She brings a lawsuit against Progressive. The jury agrees with her and awards her $350,000 for damages related to her permanent injury.
2019, Pennsylvania: $1,050,000 Verdict A father and son were injured in a parking lot when an SUV crashed into a shopping cart corral and other vehicles. The son sustained pelvis fractures, while the father sustained leg fractures. They settled with the driver's insurer for $225,000. They sued their insurer, Progressive, seeking to recover an uninsured motorist policy worth $325,000. During the trial's early stages, the father settled for $250,000. The case now only concerned the son's injuries and damages. The jury awarded $1,050,000 in damages.
2017, Florida: $80,000 Settlement The plaintiff was struck by the defendant driver at an intersection and suffered unspecified personal injuries. The defendant was uninsured when the accident occurred. The plaintiff files an uninsured motorist claim and settles with Progressive for nearly $80,000.
2012, Maryland: $760,000 Verdict In this high-profile case, a 24-year old woman named Katie Fisher is killed when a driver runs a red light and strikes her car while she is driving on Calvert Street in Baltimore City. A jury finds that the at-fault driver was negligent and orders him and Progressive to pay $760,000 to the woman's estate. Progressive Insurance Company refuses to pay the plaintiffs, citing witnesses that said the woman, not the other driver, had run the red light. The court sided with the Fisher family, and Progressive was ordered to pay what they owed. Progressive also settled with the family outside of court.
More Information on the Value of Your Case
Hire a Lawyer to Fight for You
If you or a loved one were injured in a car accident, you deserve a fair settlement. The motor vehicle accident lawyers at Miller & Zois have fought Progressive hundreds of times. If you have a claim you need car accident claim legal advice. For a free consultation, call us at (800) 553-8082 or contact us online.