Our law firm helps Maryland car crash victims receive compensation in an accident where the other driver either has no insurance or does not have enough insurance coverage. We have a history of success bringing uninsured motorist claims against every major insurance company in Maryland. We fight hard to maximize your claim so you get every dollar possible.
Call us today at 800-553-8082 for a free case evaluation or fill out this brief form for a no-obligation online consultation to learn about your options and your chances for compensation.
Many Marylanders Uninsured
Despite laws mandating car insurance, many uninsured people in Maryland drive motor vehicles. The Insurance Research Council's most recent estimate is that 12.6% of all United States drivers have no insurance at all. Approximately 14.1% of Maryland drivers are uninsured.
Insurance coverage for the at-fault driver is still a big issue. First, people willing to risk not having insurance are also the same individuals willing to take risks in their automobiles. So they cause more auto accidents that lead to personal injuries and death.
So it is fair to say that as many as 15% of our law firm's vehicle accident cases are uninsured motorist claims, which means the at-fault driver does not have enough coverage that triggers uninsured motorist coverage. So the truth is that this coverage is a need even for defendants with insurance because they often do not carry enough insurance to satisfy a severe injury or wrongful death claim.
Our law firm has been instrumental in bringing uninsured motorist claims on our client's behalf and helping shape that law that protects victims from being taken advantage of by insurance companies. One of our attorneys won the prestigious Trial Lawyer of the Year award from the Maryland Association for Justice because of his work in a case that went to Maryland's highest court and created a new law that better protects victims in these cases.
Two Kinds of Claims: Uninsured and Underinsured
In Maryland, an uninsured/underinsured motorist car accident insurance claim is available in two situations: (1) Uninsured motorist: the negligent driver has no auto insurance coverage, and (2) Underinsured motorist: where the negligent driver has insufficient liability insurance limits [learn more about what this means here].
So the driver who was at fault for the auto accident has policy limits that are lower than the limits of the insured's uninsured motorist coverage. Essentially, this covers your car accident just as your liability insurance compensates for the people you might injure through careless driving. This coverage in Maryland typically extends to family members who live with you and anyone injured in your vehicle.
How Does Uninsured and Underinsured Motorist Coverage Work in Maryland?
The nuances of how UM coverage works are challenging for many personal injury victims to get their minds around because it is counter-intuitive. Many people believe a Maryland uninsured motorist fund pays all uninsured motorist claims. There is not.
Maryland Uninsured Motorist Fund Has Few Applications
One narrow path acts as a Maryland uninsured motorist fund for some victims. It is called an Unsatisfied Claim and Judgment (UCJ claim.) This is a claim with Maryland Auto Insurance/MAIF for compensation. The fund is limited and claims are challenging to make. Our lawyers do not handle UCJ cases but there is a Maryland car accident lawyer we work with that does.
How Uninsured Motorist Protection Helps You in an Accident
But outside of a UCJ claim, if the at-fault driver either does not have insurance or has low levels of coverage, your own insurance company will step in and take the place of the insurance company for the at-fault driver.
Digest that because some struggle to get their mind around this: your insurance pays for the negligence of someone else who does not have any or enough insurance.  So for all practical purposes, your insurance company steps into the at-fault driver role.  Notably, this UM coverage includes paying all the damages – including pain and suffering – up to the policy limits for any settlement or judgment.  But it also includes all the defense the at-fault driver has in defending your claim.
Why Your Own Insurance Company Must Pay
Why does your insurance company pay you for your personal injuries when the at-fault driver is uninsured or underinsured? Your insurance company must pay for your injury claim. Because your insurer has a contractual obligation to you to pay out the damages. The damage award you get is what you would have recovered if the negligent driver had the same insurance policy that you have.
So the claim is a breach of contract claim against your insurance company for failing to pay what you and your lawyers believe is the fair value of your case.
Example of a Uninsured Motorist Claim in Maryland
Tips on Each Insurance Company
For example, you get into a car accident with another driver. You have $50,000 in medical bills. The at-fault driver has a GEICO policy with only $30,000 per person per accident coverage, which is the minimum in Maryland.
The value of this claim will likely exceed the policy limits of the GEICO policy. You have an Allstate liability policy with $500,000 per accident, per occurrence coverage on your vehicle that provides, as most policies in Maryland do, the same coverage for uninsured motorist coverage. What happens?
You claim both the at-fault driver and your insurance company. Let's say the case does not settle and goes to a jury that awards you $400,000. GEICO would pay you $30,000, and Allstate would pay you the remaining $370,000.If the jury awarded you more than $500,000, you would still only collect $500,000 (assuming there was not a bad faith claim against GEICO).
What Compensation Can I Get for My Uninsured Motorist Claim in Maryland?
The one question most frequently asked is will my uninsured motorist auto insurance policy cover my pain and suffering as well as my lost wages and medical expenses?
The answer is yes. The purpose of the coverage is to put the victim in the same position as if the uninsured motorist who negligently caused the auto accident had car insurance sufficient to pay the damages incurred by the victim, including pain and suffering damages that the victim incurred as a result of their personal injuries from the accident.
Does Maryland Allow Stacking of Car Insurance Policies?
Some states, like neighboring Pennsylvania, allow the uninsured motorist policy to stack on top of the underlying at-fault driver's policy. So if the at-fault carrier had, for example, $100,000 in coverage and the victim had $300,000 in coverage, the total coverage would be $400,000. Maryland law adopts the "gap" theory of underinsured motorist coverage. Under this law, the victim is only uninsured when her uninsured motorist coverage exceeds the tortfeasor's liability coverage.
Another way to look at it is that the injury victim can recover what she would have received from her insurance company had the at-fault driver been insured to the same extent as the victim. So the policies in Maryland do not stack on top of each other. In the example above, there is $200,000 remaining uninsured motorist coverage in Maryland, not $300,000 as it would be in stacking jurisdiction.
On October 1, 2017, Maryland's stacking law changed a bit. Maryland drivers now have optional enhanced UM Coverage. This new Maryland statute — Md. Insurance Code Code § 19-509.1(c) — requires that UM coverage that would permit stacking of coverage be offered to the insured 'when purchasing coverage.
How much would the enhanced UM coverage that provides for stacking be? Not surprisingly, given our uninsured motorist scheme in Maryland, the limits are the same as the liability coverage. Our lawyers were excited about this statute. But in 2024, few of our law firm's clients have purchased this stacking coverage.
Who's Uninsured Motorist Coverage Policy Applies to Passengers?
In some car crash cases in Maryland where the passenger is injured, there are two uninsured motorist coverage policies available to the personal injury plaintiff:(1) the coverage on the vehicle in the auto accident and (2) the injury victim's insurance coverage.
Maryland courts have said that the injury victim's attorney may choose which coverage the attorney prefers. But it is likely that a court directly addressing this issue would rule that under section 19-513 of the Maryland Insurance Code, primary coverage rests with the vehicle, and the accident victim's personal insurance would serve
What Is the Statute of Limitations for Uninsured Motorist Claims in Maryland?
An insurance company's failure to settle an uninsured motorist coverage claim is treated as a breach of contract. As such, the three-year statute of limitations governing breach of contract actions in Maryland is applicable.
Accordingly, an injury victim seeking uninsured motorist coverage benefits in Maryland must bring a claim within three years of the date the personal injury victim knew or should have known that he/she had a claim against the insurance company.
Do You Need a Lawyer for Your Uninsured or Underinsured Motorist Claim
Our law firm is uniquely suited to deal with uninsured motorist issues that may arise in your claim. One of our lawyers is a professor of insurance law who remains particularly current on Maryland uninsured motorist-related issues, as is our entire team of attorneys.
If you want to discuss your potential claim with an experienced Maryland accident lawyer, call 800-553-8082 or get a free uninsured motorist internet consultation.
Sample Uninsured Motorist Court Documents for Lawyer
Maryland Uninsured Motorist Law
More on Miller & Zois Uninsured Motorist Cases
Maryland Uninsured Motorist – Frequently Asked Questions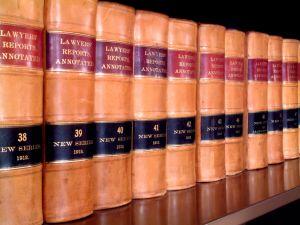 The attorneys at Miller & Zois have handled hundreds of uninsured motorist cases. Our firm has been instrumental in shaping Maryland's uninsured motorist law in Maryland's appellate courts. We have addressed many uninsured motorist issues in our firm's 21-year history.
These are the most common Maryland uninsured motorist questions victims frequently ask.
When Do I Have an Uninsured Motorist Claim?
There are two scenarios where you can bring an uninsured motorist claim in Maryland. First, if the other driver has no insurance and you have suffered a physical injury (or property damage). Second, if the other driver has inadequate insurance, which means that you believe your claim is more than the at-fault driver's insurance limits.
What Does Uninsured Mean?
The term uninsured has a broad meaning under Maryland law. It includes phantom vehicles or hit-and-run accidents if the defendant has sovereign immunity, insolvent insurance companies, or the at-fault insurance company disclaims coverage because of non-permissive vehicle use or because the driver disappeared. In most cases, you can find uninsured motorist coverage in Maryland if there is no insurance company to stand up for the at-fault driver for whatever reason.
Does Maryland Law Require Drivers to Have Uninsured Motorist Coverage?
Maryland law requires that all motor vehicle insurance purchased in Maryland have the state minimum of $30,000 per person and $60,000 per accident in coverage for personal injury in damages. Typically, the policy mirrors your own liability coverage, although we see in truck accident cases instances where the trucking company has $1 million in coverage, and the driver only has the minimum $30,000/$60,000 policy.
What Is Enhanced Underinsured Motorist (EUIM) Coverage?
Maryland auto insurance policies have traditionally not stacked. That means that your uninsured motorist coverage is the difference between your policy and the defendant's policy. So if you have the same amount as the defendant, you did not have any coverage.
In 2018, Maryland passed a law that requires the insurance company to offer EUIM, which is the stacking of the policies. With this coverage, the policies stack instead of overlapping. As our lawyers indicate above, few Marylanders are taking advantage of this coverage.
What Damages Can I Recover From My Insurance Company?
You can recover the damages you would have recovered if the at-fault driver had as much insurance as you do. So your claim is for your:
medical bills (even if they were paid by insurance or PIP),
lost wages (even if you were paid by your employer already)
pain and suffering damages
any other losses you may have
Can I Just Submit My Claim to My Insurance Company and Let Them Sort It Out?
No. You must first submit a claim to the at-fault driver's insurance. That insurer must pay all your damages up to their driver's insurance limits.
If the at-fault driver's insurance company tenders those limits and you still believe you are entitled to more money either for your injuries or your property damage, you then have an uninsured (we call it underinsured) motorist claim.
Can I Settle With the Other At-Fault Driver and Make an Uninsured Motorist Claim in Maryland?
The answer is no. All of this gets a little tricky. First, if you settle for less than the insurance policy limits, by definition, you have no uninsured or underinsured motorist claim.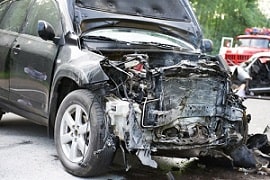 But to take the policy limits from the insurance company, you have to follow some slightly complicated Maryland legal procedure. Under Maryland Insurance Code § 19-511, some procedures must be strictly followed before you settle a case that allows you to continue to pursue your underinsured motorist claim.
Plaintiffs' lawyers call this the "pay to play" part of the Maryland uninsured motorist statute. Under this law, after the at-fault offers the policy limits, the uninsured motorist carrier gets 60 days to "consent" to acceptance of the offer. If the carrier does not agree to the settlement, it must pay the offer amount to its own insured/victim.
Raise your hand if that makes sense to you. If you are not an accident attorney who regularly handles these cases, it seems crazy. Why would your insurance company choose to pay your claim against the at-fault driver?
The short answer is that it can eventually get that money back, and it also gives the insurance company some tactical advantages when defending the underinsured motorist claim.
What you do need to understand is you must comply with the letter of this statute, or you will not be able to bring an underinsured motorist claim after you settle your case with the at-fault driver.
Do I Have to Give the Insurance Company a Recorded Statement or a Medical Exam to Bring a Claim?
The answer to this question is tricky. The best answer is "probably not" because this is one of those "Yes, the policy language says we do, but it is not required to bring the claim under Maryland law" type issues.
Our uninsured motorist lawyers think a plaintiff would win if these issues were brought to the Maryland Court of Appeals. Should you take this chance? Unless there was some unbelievably compelling reason, the answer is no. But these kinds of issues are foolish to tackle without an attorney who knows where the minefields are.
What if the Insurance Company Disagrees About How Much My Case Is Worth?
This is precisely what 95% of our uninsured motorist cases are about: a disagreement over what the claim is worth. The insurance company almost always significantly undervalues severe injury cases before a lawsuit is filed.
I Have a Workers' Compensation Case, Too. Can I Bring a UM Claim?
In what is a bad law, the uninsured motorist carrier in Maryland gets a dollar-for-dollar set off of its liability by deducting all paid workers' compensation benefits. This draconian law is found in Section 19-513(e) of the Maryland Insurance Law.
Do the Insurance Policies Stack on Top of Each Other?
In back-to-back questions, we highlight two significant weaknesses of Maryland law. While Maryland law does allow stacking in some instances when the insured has more than one insurance policy, it does not in the classic case we face 98% of the time.
The best way to explain this is by example. If the at-fault driver has a $500,000 policy and a $1,000,000 policy, the most you can get from your uninsured motorist carrier is $500,000. So your maximum recovery is $1 million, not $1.5 million.
So the amount of coverage is calculated by subtracting the underlying policy. The law in many other states is different. We field calls from lawyers in other states who are representing Maryland drivers asking us to explain Maryland uninsured motorist law, and they are stunned to hear that we can't stack the policies on top of each other. But the law in this area is very well settled.
Do I Need to Be In My Vehicle to Be Eligible for Uninsured Motorist Benefits?
While there are some exceptions, the answer is no. So if you are driving your friend's car and that vehicle has less uninsured motorist coverage than you have, you can tap into your insurance. The law provides protection when you are smart enough to get more insurance coverage than the other driver.
Do I Have to Sue My Insurance Company to Get UM Benefits?
You can get a judgment against the at-fault driver and then get the uninsured motorist carrier to pick up the difference even if the UM carrier is not a defendant at trial. But they have to be aware of the lawsuit, and they can choose to intervene in the case.
Can the Insurance Company Make Me Arbitrate My Case?
Without question, insurance companies would much prefer to arbitrate their personal injury cases in Maryland. Arbitrations are generally favorable to insurance companies. It is just a fact.
In Maryland and 22 other states, insurance companies are prohibited from imposing arbitration. A statute – § 19-509 of the Maryland Insurance Code – forbids insurance companies from inserting binding arbitration clauses in insurance contracts with their insureds. In other words, Maryland public policy rewrites these contracts.
This is a good rule. Maryland's court system is a good one. It has well-established rules of evidence and procedural safeguards that plaintiffs are not going to get in arbitration, even with a fair and reasonable arbitrator because, by definition, arbitration is a shortcut procedure to justice.
Does this mean arbitration is not an ineffective tool for plaintiffs in personal injury cases? No. Our law firm arbitrates (and mediates) many personal injury car accident cases with insurance companies because it is often an effective means of resolving disputes. But we do so on our terms without bowing to the insurance companies and their handpicked arbitrators.
Do You Need a Lawyer for Your Uninsured or Underinsured Motorist Claim?
In some instances, severe injury or wrongful death claims, there are a few hurdles you have to climb with care because the law governing these cases is somewhat involved.
Our law firm is very familiar with the issues you face in these claims. If you want to discuss your accident case with an experienced Maryland trial attorney, call 800-553-8082 or get a free online consultation.
More on Miller & Zois Uninsured Motorist Cases