Our Carroll County MD personal injury attorneys have a long track record of success representing accident and malpractice victims. M&Z regularly handles major personal injury lawsuits in Carroll County. Our attorneys know how to get maximum value for our clients in Westminster
Westminster as a Venue for Personal Injury Cases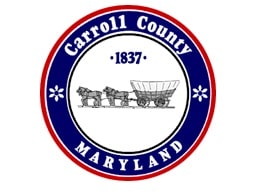 Carroll County has grown rapidly and become more diverse over recent years. These changes have made Carroll County more diverse.
But Carroll County is still Carroll County.  It is still a mostly rural jurisdiction. This has a meaningful impact on settlement compensation payouts and jury verdicts in serious injury accident and medical malpractice cases because the size of jury verdicts is often correlated to how cosmopolitan — for lack of a better word — the jurisdiction is.
But the county is changing, and our law firm is more eager to try cases in Carroll County than we ever were five years ago. Westminster is all grown up as a city in 2021. So although Carroll County has historically been a challenging jurisdiction for personal injury lawyers.  The conventional wisdom of yesterday doubted whether accident and malpractice victims could get a fair verdict in Carroll County.
At the risk of overgeneralizing, this is where we think we are with Carroll County juries in 2021:
Jurors are going to be tight-fisted in relatively minor injury cases. If you have an injury that is not strong objectively – compelling medical and radiological evidence – you better have a plaintiff of amazing character and credibility if you expect a quality verdict.
Jurors are going to be far more reasonable in serious injury car accident cases where you have a serious life-altering injury and a credible plaintiff. Yes, you might get a higher verdict in Baltimore City or Prince George's County with the same case. But the difference is shrinking.
Jurors are going to give the doctor the benefit of the doubt in a medical malpractice case, particularly a local physician. A tie is going to go to the doctor or hospital. But, if you have a solid claim on negligence, expect that a Carroll County jury will treat the plaintiff very reasonably.
Our law firm has settled medical malpractice cases in Carroll County in recent years.  In every case, all we heard about what how tough a place Carrol County is.  The defendant's malpractice lawyer would tell the mediator that Westminster juries never render verdicts against doctors.
But these cases settled for a reason: the insurance companies don't quite believe this characterization of Carroll County, at least not with the full-throated passion they once did.
Westminster MD Personal Injury Lawyers
The Circuit Court for Carroll County is located in Westminster and there are a number of lawyers based in Westminster. However, Westminster is a relatively small town that is somewhat outside of the Baltimore-Washington suburban loop.
Most of the lawyers in Westminster are solo practitioners or small firms with a very generalized practice focus. There are few, if any, Westminster lawyers that focus entirely on personal injury law and none that have a level of experience and expertise comparable to Miller & Zois.
If you are comparing us to Westminster personal injury lawyers, compare settlements and verdicts. The personal injury lawyers at M&Z handle a high volume of serious injury and wrongful death lawsuits.
Our attorneys file and litigate more claims in Carroll County than most lawyers based in Westminster.  Do you want a lawyer that is close or one that will maximize the trial or settlement value of your case?
Sample Westminster Settlements and Verdicts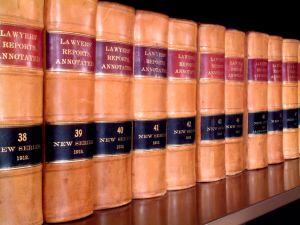 Below are example settlements and verdicts from cases in Carroll County along with a story of the case. We would like to include recent medical malpractice settlements in Carroll County that our firm had last year but confidentiality clauses prevent us from doing so.
Do these sample cases give you an expected settlement payout in your Carroll County personal injury claim?  Of course not.  But, along with other tools, example cases help you better understand the range of trial and settlement amounts in cases similar to yours.
2023: $2,000,000 Verdict: A multi-vehicle collision caused by a driver from Modern Comfort Systems, a Westminster HVAC company, who failed to stop amidst halted traffic. This plaintiff,  who bore the responsibility of caring for her disabled child, found herself incapacitated due to her injuries from the accident. She subsequently filed a unique lawsuit, seeking not only compensation for her own pain and suffering but also for the future costs of caring for her child, a duty she could no longer fulfill. In Carroll County Circuit Court after an intense four-day trial, the jury recognized the significance of her claims, awarding her over $2 million. This amount included $2 million for future care costs and $300,000 for her personal suffering, marking one of the most substantial verdicts ever in Carroll County.
2018: $294,000 Verdict: Plaintiff brought an underinsured motorist claim against Erie Insurance after the at-fault driver tended his $100,000 policy. Plaintiff was a passenger who suffered neck and elbow injuries. He is most serious injury was a hip injury that required a total right hip replacement. Erie argued the hip injury was not related because the plaintiff had pre-existing arthritis
2017: $60,000 Verdict: Plaintiff is a 34-year cheerleading coach. She is rear-ended on Route 27 in Mount Airy and suffered cervical disc herniations with radiculopathy. The sole issue at trial was damages. The jury in Carroll County awarded $60,000. Because herniated disc cases are so fact-intensive, it is hard to assess this verdict. But it seems to be a pretty small verdict for a herniated disc injury case.
2016: $574,510 Verdict. A 75-year-old woman is admitted to Carroll Hospital with deep vein thrombosis and diabetes complications. After being discharged, she wakes up in the middle of the night and is transported to the hospital due to intense pain in her hip and groin. She is discharged to a nursing home with "musculoskeletal pain due to deep vein thrombosis." The morning she is found in hemorrhagic shock and she dies six weeks later. Her Estate alleges that the defendants were negligent in failing to diagnose and treat her hematoma, resulting in her death. After trial, the jury awards the Estate $547,510.
2016: $90,000 Verdict. A 40-year-old man is driving his vehicle when he is broadsided by another vehicle. He suffers cervical disc herniations in the crash. The man settles with the at-fault driver for their policy limits of $100,000, and then he files this claim against his insurance company, State Farm, to recover underinsured motorist benefits. State Farm argued that his damages were limited after he had back surgery. A jury awarded the man $90,000 from State Farm.
2016: $17,808 Verdict. Plaintiff is driving his vehicle along the roadway when Defendant turns out of a parking lot and collides with the front of his car. The man suffers injuries to his head, neck, ribs, and back due to the collision, and files this claim against the defendant. He alleges that the defendant was negligent and failed to yield the right of way, resulting in his injuries. The defendant claimed contributory negligence, but a jury found for the plaintiff and awarded him $17,808.
2014: $153,075 Verdict. An elderly couple files a medical malpractice suit in the Circuit Court for Carroll County against the 94-year-old ma
n's dermatologist. He seeks economic and non-economic damages, she seeks loss of consortium. Plaintiff presents to his dermatologist repeatedly over a three years with concerns of a lesion on his nose. The doctor freezes the lesion during eight of the visits; however, it does not clear up. It is eventually necessary to remove a portion of his nose after he is diagnosed with squamous cell carcinoma. Plaintiff contends that had proper testing been done, the cancer diagnosis would have been made earlier. Defendants disagree claiming that nothing that the physician did or did not do caused any injury to Plaintiff. The Carroll County jury, four males and two females award a combined total of $153,075 to the man and his wife.
2014: $2,134,339 Plaintiff presented to Carroll Hospital Center for the repair of a paraesophageal hernia. Following the surgery, the hernia recurred, requiring a revision 12 days later. At that time, defendant surgeon used a synthetic mesh to close the hole. Plaintiff shortly returned again, and was diagnosed with an esophageal leak. More than nine corrective surgeries later, Plaintiff continued to have problems, including having to be fed through a feeding tube at one point. Plaintiff and her husband filed suit against defendant doctor and defendant doctor's practice alleging the surgeon was negligent in the use of the mesh used to repair the hole in her diaphragm around her esophagus. She further alleged that she was not properly advised of the surgical measures being taken and the associated risks. Defendant claimed that the protocols and procedures followed were within the accepted standards of medical practice. (Note: we have placed this under Carroll County. That is a little misleading. This case was tried in Baltimore City. How does that happen? There was some connection between the plaintiff or the defendants that made venue in Baltimore appropriate. Again, Westminster is not an awful place for a personal injury case. But Baltimore is clearly a better jurisdiction for victims and the plaintiffs' lawyer in this case smartly filed the case in Baltimore.)
2012 $170,000 Settlement: Plaintiff is traveling on Route 97. The stoplight was out due to inclement weather. Both the Plaintiff and an 18 wheel truck go through the intersection, and the truck broadsides Plaintiff's car. Plaintiff suffers a fractured femur and fractured knee. Both healed well. Defendant claims both parties were equally responsible under Maryland law. The case settled out-of-court. Miller & Zois handled this case.
2011: Car Crash Verdict for $2,671. Plaintiff and Defendant are driving in opposite directions when Defendant falls asleep at the wheel, crosses the centerline, and sideswipes Plaintiff's vehicle. Plaintiff, who has a history of prior accidents and injuries, claims the crash caused new neck and back injuries that resulted in pain independent of her prior conditions. Defendant argues Plaintiff's complaints of pain were preexisting and, at trial, shows Plaintiff had been prescribed strong medication for pain just two weeks before the crash. A jury returned a $2,671 verdict for Plaintiff. State Farm carried the UIM policy in this case.
2011: Car Crash Verdict for $11,802,225. Plaintiff works for a landscaping company is driving his company vehicle when he is rear-ended while stopped at a red light on Route 140. Plaintiff suffers minor property damage but alleges that at the time of the crash, he was suffering from reflex sympathetic dystrophy (RSD), a complex regional pain disorder. Plaintiff alleges that the soft-tissue injuries sustained in the crash so exacerbates his nerve condition that he is unable to work, enjoy his hobbies such as hunting and fishing, or even walk. Defendant argues that the minor impact of the crash could not have caused Plaintiff's symptoms (The defendant driver was insured by State Farm). The jury found awarded a payout of $11,802,225 which included future lost wages and future medical bills, and the award was reduced to $4,382,224 pursuant to Maryland's cap on noneconomic damages. Still, a stunning verdict in any jurisdiction.
2009: Car Crash Verdict for $5,000. Plaintiff is driving and comes to a stop at a T-intersection. The defendant driver, insured by State Farm, is traveling down the road perpendicular to the Plaintiff and then turns left in front of another driver which results in a collision with the Plaintiff. Plaintiff alleges to have sustained soft-tissue injuries to her thoracic and lumbar spine. Defendant admits liability for the crash but argues Plaintiff's preexisting degenerative spinal condition played a part in Plaintiff's treatment. A jury awards Plaintiff $5,000 for her injuries.
2009: Car Crash Verdict for $50,000. Plaintiff is traveling as a passenger in a pickup truck and claims to have suffered a low back injury and facial scar as a result of a rear-end collision with the Defendant driver. Plaintiff claims the pain from his low back injury will prevent him from returning to his job as a heavy equipment operator and that the injury will require future surgery. Defendant driver, insured by State Farm, admits liability but argues Plaintiff's complaints of pain are due to his job, as there was a significant gap in between the crash and the date when Plaintiff sought treatment. A jury awards Plaintiff $50,000.
2008: Car Crash Verdict for $23,700. Plaintiff is rear-ended on Maryland Route 140 as he is turning into a gas station and alleges Defendant driver negligently caused the collision. Plaintiff claims to have suffered soft-tissue injuries to his neck and claims the collision directly aggravated his degenerative disc disease that required extensive chiropractic treatment. Defendant driver, insured by State Farm, argues the extent and severity of Plaintiff's injuries, but the jury ultimately sides with Plaintiff and awards $23,700.
2007: Car Crash Verdict for $200,000.

 Plaintiff is a passenger in a vehicle that is involved in a collision with two other vehicles on Route 32 near Sykesville. Plaintiff alleges all three defendants, the driver of the vehicle she was a passenger in as well as the other two vehicles involved in the collision, are negligent. Plaintiff also claims she suffered a fractured arm in the crash which resulted in a permanent range of motion limitation. One Defendant admits liability but claims the other two defendants are liable as well. A jury sides with Plaintiff for $200,000 and holds Defendant that admitted liability responsible.
Take these verdicts with more than a few doses of salt. You cannot predict the value of one case by looking at another case. No two sets of facts are the same, even if they appear to be in the summary.
That said, you get an idea of how Carroll County juries view personal injury victims. If they are badly hurt, they will pay them what the case is worth. But these juries have little tolerance for soft tissue injury cases where they do not believe the victim was seriously hurt.
You also notice a reoccurring trend. State Farm is particularly willing to try cases in Carroll County car accidents.
Hiring a Carroll County MD Personal Injury Lawyer
Our law firm handles serious – only serious injury claims – accident, malpractice, and premises liability claims throughout Maryland. Our lawyers are not located in Carroll County. But Baltimore is not far.
Our personal injury lawyers have the experience you need handling serious injury claims in Westminster. You want to get the best lawyer you can who will fight to maximize the value of your claim, not the closest. When needed, we meet with many of our clients in the offices of law firms that work with us in Westminster.
If you have a claim in Carroll County – including Westminster, Finksburg, Sykesville, New Windsor, Taneytown, Mount Airy, and Eldersburg – call the Law Offices of Miller & Zois today at 800-553-8082. You can also get a nearly instant free case evaluation online.
Contact us today and let's start finding out if you have a case that we think we can help you get the compensation payout you deserve.
More on Carroll County
A Look at the Counties Near and Surrounding Carroll County
Information on Our Personal Injury Law Firm