Cecil County, located in northeastern Maryland at the head of the Chesapeake Bay bordering Pennsylvania and Delaware. This relatively quiet county has had more than its fair share of car and truck accident and medical malpractice claims over the last 18 years. Our law firm has handled many of those claims.
Miller & Zois is a leading personal injury law firm that helped thousands of people throughout Maryland recover over $100 million in settlements and verdicts for their injuries.
If you have been hurt in an auto or truck accident or medical malpractice in Cecil County, our law firm will review the facts of your case and tell you about your options for recovering money damages for the harms and pain you have endured.
Please complete our free claim review today.  Remember, there is a statute of limitations and other deadlines that set a time limit in Maryland for claims.  The time to bring a claim is sometimes complicated and can vary based on the injury, the type of accident and a host of other factors.  The take-home message: you want to review your options with a lawyer but getting a free legal consultation sooner rather than later.
A Look at Cecil County Personal Injury VerdictsMost Maryland medical malpractice and accident lawyers who are fighting to get compensation for victims view Cecil County as a less than favorable jurisdiction for their clients. But times have changed in recent years.
Miller & Zois lawyers have proven they can win over juries anywhere in Maryland.
In 2014, there were 145 civil lawsuits were filed.  Approximately two-thirds of these cases were motor vehicle accident injury claims.  There are a lot of open, winding roads in Cecil County and a lot of trucks coming through the jurisdiction.  This makes for a lot of serious injury and wrongful death claims.
Cecil County used to be a place where medical malpractice claim went to die.  Victims could not win no matter what the facts of the case were. But there have been some medical malpractice verdicts in Cecil County that have dramatically altered that perception.
In 2011, a jury awarded over $1.6 million to a man who suffered an above the knee amputation as the result of the negligence of an Havre de Grace orthopedic surgeon.
In August 2007, there was a $646,000 jury verdict in Cecil County (in a case where the medical malpractice insurance company made no offer).
In 2000, a Cecil County jury awarded a man $1.6 million because a radiologist misread a diagnostic test showing a blood clot and there was a $1.6 million verdict in a failure to diagnose Lyme disease case in 1999.
A few malpractice verdicts may not be impressive to non-medical malpractice lawyers.  But given the relatively small number of medical malpractice cases that are filed in Cecil County, these verdicts show that times are changing, and Cecil County juries will not assume that a doctor is always right just because he is a doctor. Victims are now getting a fair shake.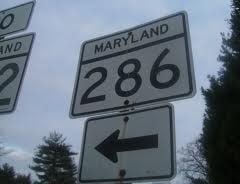 In car and truck accident cases, verdicts have risen as well. Because I-95 comes right through Cecil County, there are some very serious truck accident cases that are venued in the county. In these accident cases, jurors have been very reasonable. In 2003, there was a jury verdict of $3.25 million in a personal injury truck accident case in Cecil County.
In truck accident cases and other serious injury and death cases,  a lot of this good jurisdiction/bad jurisdiction talk goes out the window.  There have also been a good number of mid six figure verdicts in recent years in serious care accident cases. If the claim is serious, you can expect a Cecil County jury to be fair.
The operative word is serious. In you look at reported verdicts, Cecil County juries are tough – really tough – on small soft tissue injury cases. In 2016, there were a good number of verdicts in cases where there was no dispute as to who was at fault for the accident, and the plaintiff still lost and got a zero verdict. Bluntly put, if you have a relatively minor injury that you cannot prove on a radiological test like an x-ray or an MRI, you are going to struggle even with the best personal injury lawyer unless you have a very compelling case.
Most claims under $30,000 in Cecil County are heard in District Court where a judge, as opposed to a jury, decides on the amount of damages.  Our lawyers do not handle claims where the victim is claiming less than $30,000.  So we are not writing this from first-hand experience.  But what we have heard is that the District Court judges are pretty fair and reasonable.
Cecil County Nursing Home Cases
The quality of nursing home care bears particular mention in Cecil County. This has not been a great place to live out your final years in an assisted living facility.  Cecil County has two of the three nursing homes with nine recurring deficiencies in 2014, the last year for which we have seen data. Put this in context:
This small county has two nursing homes tied for first place in the entire state of Maryland for the most number of recurring deficiencies. Those homes are
Elkton Center
and Laurelwood Center at Elkton.  (It is also worth pointing out there is a nursing home called
Calvert Manor
Health Care Center in Rising Sun that has an excellent rating.)
Settlement Value of Cecil County Claims
As a result of better verdicts in Cecil County in serious injury cases, we are starting to see settlement values rise. Clearly, settlement values are continuing to increase in motor vehicle accident cases as well. Our law firm does not handle small soft tissue injury cases. But it is reasonable to expect that the values of cases have not risen much because, even today, it is clear that Cecil County juries just do not like these claims in most cases.
The take-home message in all of this is that no smart lawyer is going to file a case in Elkton he has a choice and there are better options available, such as Baltimore City or even Baltimore County. But for serious injury claims, Cecil County is a venue plaintiffs' attorneys should no longer fear.
The Court in Cecil County
There are four circuit court judges in Cecil County:
Judge Keith A. Baynes
Judge Jane C. Murray
Judge Brenda A Sexton
Judge V. Michael Whelan
In 2014, Judge Baynes replaced Judge Whelan as the administrative judge on the court.
Cecil County Circuit Court Judges:
Cecil County District Court Judges:
Cecil County Settlements and Verdicts
2016: $7,048 Verdict. A man is stopped in his vehicle at an intersection when the defendant collides with his vehicle. As a result, he suffers a traumatic brain injury, concussion, and a permanent right shoulder injury. The plaintiff claims that the defendant failed to yield the right of way and failed to reduce his speed. The defendant disputed liability and damages. A jury awarded the plaintiff $7,048.
2015: $254,819 Verdict. A 27-year-old pizza delivery driver is working one night when defendant attempts to turn left in front of him. This results in a head-on collision and the plaintiff suffers back and neck injuries including a bulging disc. He files this lawsuit alleging the failure to yield the right of way and failure to keep a proper lookout.  The defendant admitted liability but disputed the extent of the man's injuries. A jury awarded the plaintiff $254,819.
January 2014, Maryland: $306,457 Verdict: A 48-year-old woman was stuck in Baltimore Beltway traffic when she was rear-ended by another vehicle. Shortly after the accident, she began to experience severe aggravations of prior neck problems with pain radiating to her upper extremities. She began treatment with her primary care doctor and orthopedist where she was diagnosed with a cervical disc herniation. She ultimately underwent fusion surgery that resolved most of her pain but left her with a limited range of motion. She settled with the driver of the vehicle for his liability policy limits of $15,000, then pursued underinsured motorist benefits from Liberty Mutual. Defendants claimed that although Plaintiff's fusion surgery was necessary, it was due to the prior injury and that the accident only caused temporary aggravation. A Cecil County jury awarded the Plaintiff $306,457.
2011: 3,500,000 Settlement. Plaintiff is born in 2006 with multiple medical complications including hypoglycemia, temperature instability, thick meconium, and poor feeding. Defendant hospital's nursing personnel fails to monitor the infant properly and provide the adequate standard of care. After hospital nurse discovers Plaintiff has a dusky appearance and a low pulse oximeter reading, the nurse does not contact a physician or administer oxygen for 80 minutes during which time Plaintiff suffers a severe, permanent brain injury that requires lifetime care. Defendant argues the appropriate standard of care was met, and proper monitoring was provided but settles the case before trial for $3,500,00.00.
2011: $150,000 Verdict. Plaintiff is involved in an auto accident with Defendant who admits liability. Plaintiff suffers a torn meniscus, for which she undergoes surgery, and claims the injury forced her to purchase a new home due to her inability to climb stairs. Plaintiff also claims the injury makes it difficult to care for her special-needs son because she now has difficulty bending and walking long distances. Defendant argues Plaintiff's claims are unrelated to the crash and that the Plaintiff should have healed. A jury awards Plaintiff $150,000.00.
2010: $15,000 Settlement. A 74-year-old woman is traveling on Conowingo Road (Rt. 1) when a vehicle – insured by Liberty Mutual – pulls in front of her, pushing her on an embankment. The woman had a great deal of preexisting injuries so was difficult to determine what, if any, of her treatment was related the car accident.  This also underscores that these are not the type of cases that are going to excite a Cecil County jury.
Hiring a Lawyer for Your Accident or Medical Malpractice Claim
Our accident lawyers handle a substantial number of serious personal injury cases in Cecil County. We handle only serious injury and wrongful death accident, malpractice, and product and premises liability claims. If you have been injured in Cecil County, call our lawyers at 800-553-8082 or select here for a free consultation.
More on Cecil County
Other Maryland Jurisdictions