The Challenges in Cab Cases in Maryland
It seems like taxicabs are ubiquitous in Baltimore City, just as they are in most major cities. We see them traveling the streets day and night, traveling to destinations throughout the city as well as back and forth from the airport.
One thing that anybody who has ever ridden in a cab in Baltimore – or been cut off by one – knows is that taxis aren't always operated in the safest possible manner.  (No one here is surprised if the taxi you are talking about is from Yellow Cab.)
Our law firm is often contacted by folks who have been injured due to the negligence of a taxi driver, whether they were a passenger in the taxi or another vehicle. Here are some quick facts for people who have been injured in a taxi crash:
What kind of insurance coverage do taxis have?
Maryland's motor vehicle law requires that all vehicles have a minimum amount of liability insurance coverage to protect those who get hurt if the vehicle is operated negligently. This can be done two ways.
First, the owner of the vehicle can purchase liability insurance from an insurance company licensed to do business in Maryland. Second, the owner can post a certificate of self-insurance documenting that there are funds available to cover liability claims in an amount at least equal to the mandatory minimum insurance coverage that the state requires.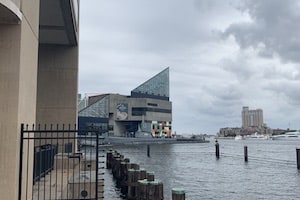 Currently, Maryland's state minimum liability coverage is $30,000 per person and $60,000 per crash. That means that in one accident, each individual is limited to recovering $30,000 and if more than one person is hurt in the same accident, they all cannot recover more than $60,000 in the aggregate.
That is not a lot of insurance coverage for a taxi. So if 5 people are hurt, none of them can recover more than $30,000 and all of them combined cannot recover more than $60,000. Obviously, vehicle owners can buy more insurance- these are just the minimums the state requires.
Sadly, Baltimore City taxis have the state minimum in coverage. This is because insurance premiums are calculated based on factors like the driver's safety record, the number of miles the vehicle is driven each year, and the location where the vehicle is operated and stored.
It is well documented that insurance costs more in Baltimore City than in the surrounding counties. The city has more, traffic, roads, and intersections, so collisions are statistically more likely.
Also, taxis are in nearly constant use, so they rack up an incredible amount of mileage in a year. These factors all increase the risk of a collision, and therefore the cost of the insurance.
Because coverage is comparatively costly, it has been my experience that taxicabs generally have minimum coverage. Some counties in Maryland demand that taxis operating there have higher coverage limits (for example, Montgomery County requires taxis to have $100,000 in coverage), but Baltimore City does not.
So you are most likely looking at what is known as 30/60 coverage, either through a certificate of self-insurance, or a standard insurance policy.
Usually, if a taxi is not self-insured, it will be insured by the Maryland Automobile Insurance Fund, or a specialty insurer for the transportation industry. Some examples of these are First Keystone Risk Retention Group and American Specialty Insurance. You will not enjoy dealing with these companies.
What if the state minimum isn't enough to cover my injuries?
Our car crash attorneys have fought and won millions of dollars for our clients. If you are seriously injured and need a lawyer to fight for you, call us at 800-553-8082 or get a free online case evaluation
Luckily, Maryland law requires that every motor vehicle liability insurance policy contain underinsured motorist coverage in the same amount as the liability limits.
An underinsured vehicle is one where the amount of liability insurance purchased by the owner is not enough to cover all of the injured person's damages. In those situations, if the victim is also insured under another auto insurance policy, they may be able to make an underinsured motorist claim.
Here's how it works. Assume that you are hurt and the responsible party has only the state minimum of $30,000 in coverage. Your medical bills alone are $50,000. Obviously, that $30,000 is not going to be enough insurance to compensate you.
Fortunately, you are also insured under another car insurance policy with coverage limits of $100,000. This means that you have an additional $70,000 in insurance coverage available to compensate you for your losses because the underinsured motorist insurer gets a credit for the amount of insurance the negligent party has.
If you don't have access to underinsured motorist coverage, you will likely find that there are no assets to pursue if you get a verdict in excess of the available liability coverage. Generally, taxi drivers are of modest means and do not have any assets to satisfy a judgment. Well, what about pursuing the owner?
What you are likely to find is that the cab is owned by a limited liability company (LLC) that only has one asset- the taxi itself. Title to a 1998 Crown Victoria with $400,000 miles on the clock is not likely to be very useful in satisfying a judgment.
How do I know if I am covered by underinsured motorist insurance?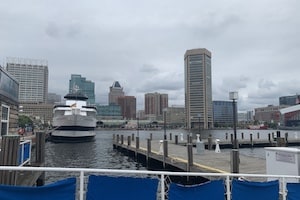 There are a few ways you can be entitled to underinsured motorist coverage.
First, if you have purchased insurance on a vehicle you own, or you are listed as an insured driver on someone else's policy you most likely will have underinsured motorist coverage.
Second, if you don't have car insurance of your own, but you live with a relative who does, you are probably entitled to underinsured motorist coverage as what is called a "resident relative."
However, there can be exclusions in those insurance policies that take the coverage down to the state minimum limits in certain situations, so it is probably best to consult a lawyer to determine whether you are entitled to coverage. Using this coverage will usually not change your or your relative's insurance rates, because the claim is not for an "at fault" accident.
What about Personal Injury Protection?

Personal Injury Protection is no-fault insurance that comes with every car insurance policy in Maryland, unless the person who bought the insurance signs a written waiver declining the coverage.
This is no-fault insurance that covers the first $2,500 in out-of-pocket expenses (medical bills, lost wages, etc.) as a result of a collision. You can purchase more, but $2,500 is the required minimum unless waived.
But here's the catch. Taxis are not defined as "motor vehicles" under Maryland's PIP law, so taxis are not required to have PIP coverage. Our law firm has never had a case where a taxi was covered by PIP insurance. However, just like with underinsured motorist coverage, you may still be entitled to PIP either through your own insurance or as a resident relative.
It can sometimes be very difficult to navigate the various rules about insurance coverage for taxis and to deal with either the self-insured claim representative or the insurance company's claims adjuster.
For self-insured entities, it can be very difficult to reach a settlement. It is their own money they are spending. They tend to be reluctant to make a decent settlement offer, which makes it more likely that a lawsuit will be needed to resolve the case.
Hiring a Lawyer for Your Taxi Accident in Baltimore
If you have been injured in a Baltimore City taxi crash, please feel free to contact our experienced car crash advocates at 800-553-8082 or get a free consultation.
Miller & Zois
1 South St, #2450
Baltimore, Maryland 21202