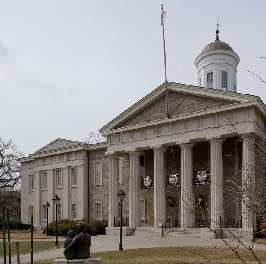 If you are in a car accident in Baltimore County, you need to get the police report. Your lawyer will get it for you. But if you do not have an attorney, you need to get it yourself.  On this page, our lawyers tell you how to do it and what the police report means for your auto accident claim.
Police Reports in Car Accidents Generate Important Evidence
Whenever the police respond to calls for car accidents or any types of incidents, a formal police report should be prepared and filed by one of the responding officers. For car accidents, an accident report is filed. In other situations, different types of police reports are filed. This is the standard practice by police in Baltimore County as well as other jurisdictions. There is information contained in the police report that will be important if you file a personal injury claim or lawsuit.
What Will Be in the Police Report?
When it comes to auto tort lawsuits or a claim following an accident, a police report is often a key piece of evidence that is both needed and used. Statements from the drivers involved as well as witnesses, if there are any, are typically obtained by responding officers.
Additionally, responding officers examine physical evidence at the scene such as skid marks, where the vehicles are located, where the damage to the cars is located and what type of damage it is, etc. Drawing from all these sources of information, the officer then forms a conclusion of what most likely happened. Officers also sometimes will make conclusions as to who's fault the accident was and if appropriate, issue traffic citations.
These conclusions and a factual summary of what happened are included in the police report. It does not matter what jurisdiction in Maryland you are in, they all use the same form called the State of Maryland Motor Vehicle Crash Report. The Maryland VCR includes fields for location and other critical information such as the driver's names as well as a box for a "diagram" of the accident scene and a written factual narrative.
When it comes to police accident reports, the level of detail and information included in both the narrative and diagram sections are really hit or miss. This is particularly true in Baltimore County. Sometimes, there may only be very minimal details of what happened or supporting evidence in the accident report. This is particularly common for comparatively minor accidents. The police report is still critical, however, even when details are limited. Whenever you are injured in a car accident and the police respond, there is going to be some type of accident report filed. To pursue a claim or lawsuit, you or lawyer is going to need to get the police accident report.
But… the one thing you have to remember that the police report does not determine fault at trial. That is for the judge and jury. In fact, the police report itself is not admissible at trial, nor are the conclusions the officer makes on the report. So while the report is critical, don't think that it means you will win or lose your personal injury case.
Your Baltimore County injury or death claim: Our lawyers will tell you how your settlement or verdict may be different in Baltimore County.  We provide a complete analysis of Baltimore County as a venue for plaintiffs in personal injury cases and example settlements and verdicts.
We know our way around the courthouse in Towson.  If you a new to the courthouse, we tell you what you need to know.
Obtaining Your Accident Report From Baltimore County
If you were involved in an accident somewhere in Baltimore County, you can obtain the accident report from the Baltimore County Police Department.
If you go on Baltimore County's website, you can search in the search bar for "accident report." Then, within your results, the first one should read "Request Crime and Accident Reports- Baltimore County." (This will take you there directly.)
The website explains that the Baltimore County Police Department provides copies of crime and accident reports by mail for a $15 fee per report unless you were the victim of a crime (in which case they are free). On the page, there is a hyperlink titled "Police Report Request Form." All you have to do is open that document up, fill it out, and mail it to the department's Information and Records Management Unit at:
Information and Records Management Unit, Records Requests
700 East Joppa Road
Towson, Maryland 21286-5501
Additionally, be sure to enclose with your form a check or money order payable to Baltimore County, Maryland for $15. They do not accept cash and the fee is nonrefundable. The Baltimore County Police also ask to allow around two weeks for them to process the report.
The police department asks that within your request you include, if known, the report number, the date and time of the incident, the location of the incident, the type of incident, the names of the individuals involved (such as the vehicle owner, driver, and/or passenger), and your name.
Additional Baltimore County Resources