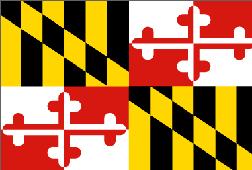 Unlike most law governing personal injury cases, Maryland wrongful death law is dictated by a statute, a written law drafted and modified by the Maryland state legislature. Under this law, certain family members that lost the love and support of the deceased due to a death that was caused by someone else's negligence may be entitled to monetary recovery.
Our law firm has handled hundreds of wrongful death cases. At the time of this writing, we are currently handling 23 Maryland wrongful death claims. We know the laws and we know how these cases play out.
Most of the questions our grieving clients ask us are common and are worth repeating. Our goal here is to give straight answers about what you can expect if you have lost a loved one and are considering bringing a claim.
Who can bring a wrongful death claim?
Maryland law sets out two different classes of beneficiaries. The primary beneficiaries are for:
spouse
child
parent of a child
We get a lot of questions about stepparents and stepchildren. They are not beneficiaries under the statute. You can learn more about who is eligible to recover in these cases here.
What does the statute have to say?
We explain and interpret the statute and the case law surrounding it on this page (and the links to this page). You can read the text of the Maryland Wrongful Death Statute here.
How does the money get split if there is more than one wrongful death beneficiary?
If a case goes to trial, the jury ultimately decides how the money is split if there is not an agreement in advance. But usually, the beneficiaries agree to an equitable split of the proceeds for settlement purposes long in advance of the filing of a lawsuit. If they do not agree, they either hire separate attorneys or they agree that they will fight that battle after the proceeds from the case have been obtained.
What happens if the death occurred in another state but my lawsuit is in Maryland?
Maryland procedural law would apply, so such questions as who are the wrongful death beneficiaries would be governed by our law. But the statute of limitations and any cap on damages would be borrowed from the state there the victim was harmed.
Is there a cap on how much money I can receive?
Are there any other claims I can bring in negligence death cases?
Yes. There is also a statutory claim called a survival action. This is a claim brought on behalf of the victim's estate for the medical bills, funeral expenses and the pain, suffering and fear the victim had before their death. We explain how these claims work together here.
What if one of the wrongful death beneficiaries dies?
If the beneficiary dies before the wrongful death victim, there is no claim. If the beneficiary dies after the negligence victim, the deceased beneficiary's estate would take over that beneficiary's claim.
My spouse/child did a ton of things for me and my children. Is there any way to get compensation for these losses?
The value of what Maryland law calls "household service" such as housekeeping and caring for children is an element of the survivors pecuniary loss. The monetary value of this work can be included in both economic and non-economic damages.
Can You Get Damages for the Loss of Expected Inheritance?
Most states that have addressed this question of loss of expected inheritance have found that it is an element of economic loss in a death claim. Maryland law seems to go the other way. A federal court interpreting Maryland law found that a prospective inheritance is just too speculative to be a viable claim.
Do We Need to Tell Estranged Family Members of the Claim?
Under the wrongful death statute, all potential be
neficiaries must be named as plaintiffs in a wrongful death action. A case cannot be settled unless all of the parties of interest have had their rights adjudicated or a good faith effort to locate the known beneficiary and notify them of the claim was made. You can learn more about this issue here.
How does the jury decide how much to award for your claim?
The jury is given this jury instruction:
In determining the damages which will reasonably and adequately compensate the spouse of the deceased as a result of the death, you shall consider both economic and noneconomic losses.

Economic losses include the financial support as well as the replacement value of the services that the deceased furnished or probably could have been expected to furnish. You may consider the deceased's earnings and future earning capacity for the probable time both had been expected to live to determine the amount that the surviving spouse could reasonably have expected to receive.

Noneconomic losses include mental anguish, emotional pain and suffering, loss of society, companionship, comfort, protection, marital care, attention, advice or counsel the surviving spouse has experienced or probably will experience in the future.
The language on economic damages is very clear. You need to figure out the losses and take out a calculator. The last paragraph on non-economic pain — called pain and suffering damages — is more vague. How do you value pain and suffering for the loss of someone you loved? The jury is given little by way of instruction. They have to use their life experiences and figure out the value for themselves. This is why the verdicts in these cases are all over the map. Different juries have different idea about how to put a dollar amount on this loss.
Getting an Advocate to Fight for You
If you or the victim live in the Baltimore Washington area and someone you love has died due to the negligence of a person or company, we can help you. Get a free on-line case evaluation consultation with lawyers who have seen many of these cases and have received tens of millions of dollars for their clients in wrongful death verdicts and settlements. You can also call us at 800-553-8082.