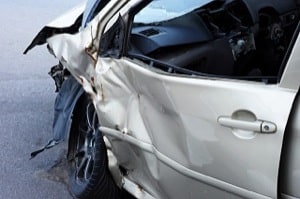 Fatal car accidents claim the lives of thousands of people every year in Maryland and throughout the country. This page will look at the causes and frequency of auto accident fatalities in Maryland. We will also look at the legal options available to family members who lose someone in a car accident.
Statistic on Maryland Traffic Fatalities
The national statistics on traffic fatalities are daunting. Every year somewhere between 40,000 and 50,000 lives are lost in traffic accidents in the U.S. In Maryland, we have recently been averaging about 550 auto accident deaths each year. In 2019, the Maryland Department of Transportation reported that there 530 deaths on Maryland roads. This marked a small increase of about 4% compared to the previous year. (The stats for 2020 are not out yet but they will be down only because of COVID-19.)
The highest number of Maryland's traffic fatalities occur in Prince George's County followed by Baltimore County. Montgomery County and Anne Arundel County usually rank 3rd and 4th and Baltimore City comes in at 5th. Baltimore City's low ranking on this unfortunate list is most likely attributable to a dearth of highway driving within the city limits, and the lack of large, big-rig truck accidents.
The leading cause attributed to auto accident fatalities in Maryland is lane or road departure (i.e., when a vehicle leaves its lane and hits another car or leaves the road and hits an object). Roadway departure (and frontal impact) is listed as the cause in about 47% of all Maryland accident fatalities. The most common location for fatal accidents in Maryland is intersections. Around 30% of Maryland traffic fatalities occur at intersections (this includes pedestrian fatalities which make up a large percentage of these incidents). Vehicle crashes are the leading cause of death for young people between the ages of eight and eighteen-years-old.
Legal Options After a Fatal Auto Accident
When people are killed in fatal car and truck crashes, their family and loved ones have the legal right to seek financial compensation from the party who was responsible for the accident. Under Maryland law, there are 2 different types of claims that can be brought to get compensation for a traffic fatality: (1) a wrongful death claim; and (2) a survival action claim.
(1) Wrongful Death Claims After Fatal Auto Accident
The most common way family members can get financial compensation when someone dies in an auto accident is by filing what is called a wrongful death lawsuit against the at-fault driver. A wrongful death claim is basically just like a personal injury claim that can be brought by family members after someone dies in an auto accident.
Under Maryland's wrongful death statute, certain immediate family members of the accident victim have the right to sue the at-fault driver for negligence. The statute entitles the family member to recover damages on their own behalf for the pain, suffering, and economic loss caused by the loss of the decedent. The damages in a wrongful death claim are measured by the impact of the death on the family members.
(2) Survival Action Claims After Fatal Auto Accident
The other option for obtaining financial compensation after someone dies in an auto accident is a survival action. A survival action is a lawsuit that can be filed by the decedent's estate (through the personal representative of the estate). In a survival action, the claim is brought on behalf of the deceased person. Damages in a survival action are measured by the amount of pain & suffering and actual economic loss that the decedent suffered before they died. In other words, damages in survival claims are measure by the harm to the victim (as opposed to the harm to the victim's family members).
Value of Fatal Traffic Accident Claims in Maryland
Although it is difficult to put a dollar value on the loss of human life, this is something that must be done in fatal auto accident lawsuits. Normally, wrongful death claims can have a very high potential value at trial or settlement. In fact, the average settlement for wrongful death in a medical malpractice case is around $4 million for an adult male. Unfortunately, the potential value of wrongful death cases involving fatal traffic accidents is usually much lower.
The average value of a wrongful death auto accident case is only around $400,000. The reason fatal traffic accident cases have a much lower average value is because there is often a limit on the amount of available insurance coverage to pay the claim.
In a medical malpractice case, the defendants have several million in malpractice insurance coverage. In a typical auto accident case, however, there might only be $50,000 or $100,000 in available insurance coverage. Remember, the minimum liability insurance required for Maryland drivers is $30,000. This effectively limits the value of wrongful death claims. If your family member is killed by another driver and they only have the minimum insurance amount, your wrongful death claim might only be worth $30,000.
This limitation does not apply, however, in fatal traffic accidents involving large commercial trucks. Big commercial trucks carry liability insurance with limits of $750,000 to $1 million. Moreover, big commercial trucking companies have the financial ability to pay for additional damages that exceed their insurance limits. This means that wrongful death claims in truck accident cases have a much higher potential value.
FAQs on Fatal Traffic Accidents in Maryland
Below are some frequently asked questions that we get about filing a lawsuit after a fatal traffic accident in Maryland.
Who is Entitled to Sue When Someone Dies in a Car Accident?
Only the immediate family members of the decedent (i.e., spouse, children, parents, etc.) have legal standing to bring a wrongful death lawsuit when a loved one is killed in an auto accident. The estate of the decedent also has the right to bring a survival action claim.
Is there a Statute of Limitations for Suing After a Fatal Traffic Accident?
Yes. Under Maryland law, wrongful death claims must be filed 3 years after the date of death. So if the decedent dies in a fatal car accident on July 4, 2020, the wrongful death lawsuit must be filed by July 4, 2023.
How Many People Die Each Year in Maryland Traffic Accidents?
On average, about 500 die in Maryland traffic accidents each year. For 2019, MDOT reported a total of 530 traffic fatalities in Maryland. This was a small increase over 2018, but a general decrease compared to the number of traffic fatalities in the early 2000s.
Can You Get Punitive Damages in a Fatal Traffic Accident Case?
No. Under Maryland law punitive damages cannot be awarded in an auto accident case unless there is a premediated intent to harm. This means that even in a drunk driving incident, punitive damages are not an option.
What Compensation Can You Get for a Fatal Traffic Accident Case?
In a typical wrongful death lawsuit, damages are measured by the pain and suffering of the family members and the economic loss associated with the decedent's death. Economic loss in a wrongful death case is often measure by the loss of future earnings from decedent. For example, if the decedent is a 30-year-old accountant making $150,000 his family member would be entitled to damages for the 30 more years of earnings he would have made had he lived.
Hire a Wrongful Death Accident Lawyer for Your Case
If you have lost a loved on in a fatal Maryland car accident, call us at 800-553-8082 for a free, no obligation consultation. You can also get a free free Internet consultation.
More Information