There is a great deal of confusion about the statute of limitations in Maryland in wrongful death cases.  Let's clear that up.
What is a Wrongful Death Claim?
Under common law, when someone died his or her surviving family members had no right to sue the responsible party for negligence. This essentially meant that negligent defendants were better off if they killed someone as opposed to just injuring them (this is sometimes still true today). In Maryland, the state legislature corrected this problem by enacting a "wrongful death" statute in 1852. Maryland's wrongful death statute gives family members the right to sue when their loved one is killed by someone else's negligence. Maryland's wrongful death statute is currently codified at § 3-904 of the Courts and Judicial Proceedings Article in the Maryland Code.
3-Year Statute of Limitations for Wrongful Death Claims
A statute of limitations is essentially a time limit for bringing a tort claim against someone. Once a claim "arises" a lawsuit must be filed within the applicable limitations period. If suit is not timely filed before the limitations period expires, the claimed will be legally barred. In Maryland, the general statute of limitations for ordinary tort claims is 3 years. This general statute of limitations is set forth at § 5-101 of the Courts & Judicial Proceedings Article. Md. Code Ann., Cts.&Jud. Proc. § 5-101.
Maryland has a separate statute of limitations that specifically applies to wrongful death claims. The statute of limitations for wrongful death claims is set forth within the wrongful death statute at § 3-904(g) of the Courts & Judicial Proceedings Article. It states that an action for wrongful death "shall be filed within three years after the death of the injured person." Md. Code Ann., Cts.&Jud. Proc. § 3-904(g)(1). A survivor who does not file an action for wrongful death within the 3 year limitation period permanently loses their right to sue.
What If the Deceased Failed to File a Timely Claim Before They Died?
The appellate courts in Maryland have held that wrongful death is a separate, independent cause of action that arises upon the death of the decedent. This means a wrongful death claim can be filed within 3 years even when the decent would have been time barred from filing their own claim prior to death. Consider the following scenario:
X is diagnosed with cancer in 2015 at which point he has realizes that he has a malpractice claim against his doctor for failure to diagnose. At that point X has 3-years to bring his own tort claim against the negligent doctor otherwise it will be time-barred under the statute of limitations for medical malpractice. X never gets around to suing the negligent doctor and the 3-year limitation period on his claim expires in 2018. X finally sues the doctor in 2014 but the case is dismissed because the statute of limitations has run. A year later X dies in 2020 as a direct result of the doctor's failure to timely diagnose his cancer. The minute X dies in 2015, his survivors have a wrongful death claim against the doctor and they get three years to file it.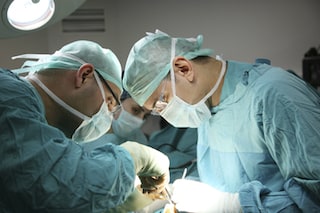 The scenario above is based on the facts in the case of Mummert v. Alizadeh, 435 Md. 207 (2013). In Mummert, the Maryland Court of Appeals made it clear that wrongful death claims are independent and not contingent on whether the decedent's limitation period had expired before death. This means that a wrongful death action can effectively renew tort liability that had previously expired during the decedent's lifetime.
Minority of the Decedent Does Not Extend the Limitations Period
The general statute of limitations for tort claims can be tolled or extended if the plaintiff is a minor. So usually, if a plaintiff is under the age of 18 when their cause of action "arises," the 3-year limitation period for filing that claim does not begin until they turn 18. However, this rule does not apply to the statute of limitations for wrongful death claims. In University of Md. Medical System v. Muti, 426 Md. 358 (2012), the Court of Appeals ruled that the infancy of a wrongful death claimant will not suspend the 3 year limitations period.
Contact Miller & Zois About Wrongful Death Claims
If a member of your family recently passed away and their death was the result of negligence or malpractice, you should consult with an attorney right away to consider your options for bringing a wrongful death claim. The attorneys at Miller & Zois can help explain your rights, investigate your case and tell you whether you have a viable claim for wrongful death. If you do have a potential claim we can explain how much it might be worth and how long you have to file it. Call us at 800-553-8082 today or get a free online consultation.