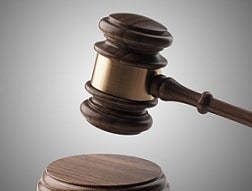 Our law firm handles exclusively tort claims. We have filed suit in virtually every possible type of personal injury claim. Below is a list of civil complaint examples we have filed in specific types of claims.
These complaints make hornbook tort allegations that are largely the same in every jurisdiction. Most of the lawsuits we file are in Maryland. If you are borrowing the language from these complaints, make sure the elements are the same in your jurisdiction.
More About Civil Complaints and How They Work
For non-lawyers, a civil complaint is a legal document that sets a claim into motion. It must set forth the basic facts and legal justification for the filing of the lawsuit as well as the people or companies that the plaintiff believes is responsible for his/her injuries, setting forth the general facts that comprise the lawsuit, the legal theories, and in most jurisdictions, a specific request for monetary relief. It also sets forth the jurisdictional basis for filing in that particular court (i.e., why the court receiving the claim is the appropriate court to hear the case.)
The days of form suits are long gone. A lawsuit has to be tailored to the specific facts of the claim. Lawyers need not outline in the suit every single detail relevant to their claim. It must, however, set out the legal justification and all necessary legal facts to support the legal justification.
This next point will sound manifest but it is amazing how often it comes at issue: you must allege all of the elements of your claim. How do you make sure you have them all? Obviously, you can search Lexis or Westlaw to pull out the elements of your claim. You can also steal the example complaints above. Finally, you can look at model jury instructions in Maryland or in your jurisdiction.
Filing a Complaint in Maryland Circuit Court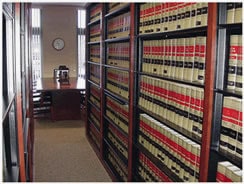 Under Maryland Rule 2-111, you must attach a civil non-domestic case information sheet (get a copy here) in most tort lawsuits in Maryland in Circuit Court. You need to request a jury trial with your complaint. This report is not a pleading for the purposes of demanding a jury trial
Maryland courts do not allow "John Doe" pleadings that substitute fictitious names for the parties of interest under the theory that the public has a right to court proceedings and court records under the U.S. Constitution an
d Article 40 of the Maryland Declaration of Rights. (We just saw this with DeShawn Watson.) But in unique circumstances where a plaintiff might otherwise be subject to some harm or embarrassment, the plaintiff may pursue the case anonymously by requesting the court seal records that mention the plaintiff's real name.
Under Maryland Rule 2-211, you must add parties who can be served in Maryland if the party's absence would mean that (1) complete relief cannot be afforded to the parties already in the case, or (2) the resolution of the case would "impair or impede the person's ability to protect a claimed interest relating to the subject of the action or may leave persons already parties subject to a substantial risk of incurring multiple or inconsistent obligations by reason of the person's claimed interest.
Misjoinder of parties is not a ground for dismissal of an action. So long as one of the original plaintiffs and one of the original defendants remain as parties to the action, parties may be dropped or added by either (a) amendment to a pleading under Rule 2-341 or (b) by order of the court on motion of any party or on its own initiative.
Getting Help with Your Case
If you are looking for co-counsel for a personal injury claim or lawsuit in Maryland, call Ron Miller or Laura Zois at 800-553-8082 or click here with questions about your potential referral.
More Resources for Trial Attorneys
This content was prepared by Miller & Zois attorney Ronald V. Miller, Jr.