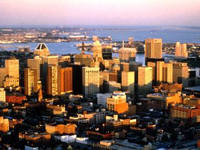 If you have gotten to this page, we have showed you some pretty good jury verdicts (here and here) in Baltimore City. This is a good place for personal injury plaintiffs to be. Our law firm has had a lot of success in Baltimore City. We have not had a losing case in Baltimore Circuit Court in many years. That said, not every case is a winner.
We win in the city in part because we pick the right cases. Baltimore juries are not surprised when they see a case that does not make sense to them and they give a verdict commesurate with this finding.
This is a sampling of jury verdicts and settlements in Baltimore personal injury accident and medical malpractice lawsuits. These claims have been handled either by our law firm or other lawyers in Maryland. You can see more Baltimore City jury verdicts and settlements here. It is also worth reviewing this page to see how we complied these verdicts and what these cases tell you about the value of your own case. Please keep in mind that none of these cases are Miller & Zois cases.
Settlements and Verdicts in Baltimore City
Our attorneys have fought and won
millions of dollars
in settlements and verdicts in personal injury cases in Baltimore City. If you need a lawyer to fight for
you
in a serious injury accident or malpractice case, call us at
800-553-8082
or get a free
on-line case evaluation
.
2013, Maryland: Defense Verdict. A Good Samaritan plaintiff leaves his vehicle to assist motorists involved in a collision in front of him. Another vehicle strikes the plaintiff's from behind and knocks into the plaintiff. Plaintiff suffers a head injury, facial scarring, vertigo, and lacerations. The 2nd driver is underinsured, so plaintiff sends a timely claim to his carrier, State Farm who denies coverage. A Baltimore jury agrees, awarding a defense verdict as well as $15,000 paid to State Farm.
2013, Maryland: Defense Verdict. A plaintiff suffers third degree burns to his hands and face when he was at his friend's apartment. Plaintiff claims that the underside of the stove caught fire, due to defendant's negligent upkeep and repair. Defendant counters that plaintiff was cooking French fries and left them unattended. Once the oil caught fire, the defendants allege the plaintiff attempted to throw the pan out the window, causing the curtains become enflamed. The defendants also state that they regularly perform inspections of the stoves. A Baltimore City jury awards a defense verdict.
2012, Maryland: Defense Verdict. Twin 21-year-old plaintiffs and their little sister sue several companies who owned three of their childhood homes. The plaintiffs claim that they were exposed to lead paint chips and flakes due to the owner's negligent upkeep. The plaintiffs further contend that the defendants violated the Maryland Consumer Protection Act by renting out the lead filled premises and knowingly making representations that the rooms were lead-free. The defendants deny liability and a Baltimore City judge trial grants a defense verdict. (No, we don't know why a lead paint case would end up in front of a judge instead of a jury.)
2012, Maryland: Defense Verdict. Plaintiff wife and mother dies eight months after her kidney transplant. Within two weeks for the surgery, plaintiff's non-party physician notices signs of infection and drainage in the surgical site. Plaintiff's doctor attempts to repeatedly contact the surgical team to voice her concerns, but is unable to get through. The incision site becomes infected and the kidney is rejected, causing renal failure and the patient's death. Plaintiff's estate, represented by her husband, claims that the surgical team abandoned his wife. Defendants claim that they never received the doctor's phone calls and that they provided the standard of care at all stages of treatment. Defendant also contends that the organ failure was due to the patient not taking her medication. At a Baltimore City Bench trial the judge determines that the defendants were not negligent.
2012, Maryland: Defense Verdict. A patron of the salon slips and falls on a wet surface, causing unspecified personal injuries, medical expenses, and lost wages. Plaintiff claims that defendant store owner was negligent in allowing the floor to remain wet, failing to inspect the common walkway, and for creating and failing to warn about dangerous condition. Baltimore City jurors return a defense verdict.
2012, Maryland: Defense Verdict. A plaintiff is run over and dragged underneath the car a short distance. The plaintiff suffers injuries to his face, back, neck, arms, head, spine, and nervous system. The plaintiff sues State Farm for the underinsured motorist benefits. State Farm does what they do: they refuse to pay. But this time, the jury agrees, finding that the plaintiff contributed to the cause of his injuries and assumed the risk.
2012, Maryland: Defense Verdict. A plaintiff is grocery shopping when she slips and falls on some cake icing. She suffers multiple contusions as well as injuries that prevent her from enjoying her normal activities. Plaintiff says that defendant was negligent in maintaining its premises in a safe condition and failing to warn customers of dangerous conditions. Defendant states that the condition was open and obvious and that the victim failed to see what was there to be seen. A Baltimore jury decides the case in favor of the defendant.
Hiring a Lawyer
If you have get a bad oucome at trial, usually it is because you have a bad case or you have a bad lawyer. We can't tell you if you have a good case. We do know if you hire us you will have a good lawyer. Call us at 800-553-8082 or get a free case evaluation.