A Look at Malpractice Claims Involving This Hospital
Franklin Square Hospital is one of Maryland oldest hospitals, opening its doors with 20 beds in Baltimore City in In 1898. In 1969, the hospital moved to Baltimore County and is now Maryland's third largest hospital with 347 beds. The emergency room sees a lot of action, with over 108,000 patients coming through the door every year. Franklin Square is the most convenient hospital for Exxex residents and much of the southeast side of Baltimore County.
The hospital is full service and includes an obstetrical department, orthopedics department. The Breast Center at Franklin Square in particular has grown a good deal in recent years.
Most hospital malpractice lawsuits against Franklin Square – or any hospital – typically involve emergency room malpractice, birth injuries, and general surgery errors.
Where To File Franklin Square Hospital Medical Malpractice Lawsuits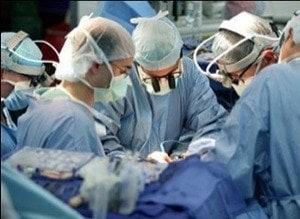 Plaintiffs' lawyers often file cases against Franklin Square in Baltimore City, though defense lawyers will do their best to move those cases to Baltimore County, where the hospital is located.
The reason for this is the commonly held perception that Baltimore City is more favorable to medical malpractice plaintiffs than Baltimore County. This battle over which venue is appropriate is invariably a fact-specific question that often depends on where the plaintiff lives, or whether there is any other connection to Baltimore City. For example, Franklin Square sometimes "borrows" doctors from other hospitals (that may be Baltimore-based doctors) or the bulk of an injury that accrues after the malpractice occurs in the City.
Verdicts and Reported Cases
It is fair to say that there have been a large number of settlements and verdicts in malpractice cases that either occurred at Franklin Square or involved the hospital as a defendant. Our firm successfully litigated a botched gallbladder surgery case against a doctor from Franklin Square Hospital in 2010. The jury returned a verdict of $1.1 million. The physician cut our client's hepatic duct while removing the gallbladder, which necessitated additional surgery and a much longer hospital stay. FSQ was also a defendant in a $13 million verdict but was dismissed when its doctor settled the case before trial. Here are a few more examples of lawsuits filed against Franklin Square:
Gentamicin overdose causing blindness, brain injury and quadriplegia (defense verdict);
Failure to treat appendicitis;
Failure to monitor an Alzheimer's patient who died from burns he received after leaving defendant hospital unnoticed;
Failure to provide anticoagulants to an atrial fibrillation patient that lead to death (defense verdict);
Missed aortic dissection causing death;
Negligent alignment during ankle surgery;
Negligent delivery leading to shoulder dystocia birth injury (defense verdict);
Failure for properly treat sepsis that resulted in the death of a baby;
Delayed delivery of child that led to birth injuries
This is not necessarily an indictment of Franklin Square but a reflection of the size of the hospital. No one would suggest, for example, that Johns Hopkins is not a great hospital. But there are a lot of malpractice lawsuits brought against that great hospital as well.
Here are some of the specific cases against Franklin Square and a summary of the allegations:
2019: Singer v. Franklin Square – failure to diagnose and treat thromboembolic disease, leading to death of patient
2019: Phillips v. Franklin Square – failure to follow up treatment and failure to diagnose lung cancer
2017: Slavin v. Franklin Square – failure to diagnose and treat superventricular tachycardia, leading to the death of a 19-day-old girl
2017: Barnett v. Franklin Square – wrongful death from failure to diagnose heart attack
2016: Boham v. Franklin Square – failure to promptly triage patient and review complete medical history
2016: Poland v. Franklin Square – negligent failure to diagnose
2016: Burns v. Franklin Square – negligent failure to provide vasopressors before transport, resulting death
2016: Monroe v. Franklin Square – negligence, causing permanent neurological injury
2015: Stiles v. Franklin Square – patient sustained injuries after use of defective drug product
2015: Kalinski v. Franklin Square Meridian Nursing Home – negligent care of patient, causing her death
2015: Dent v. Franklin Square – failure to treat patient's anemia
2015: Tripp v. Franklin Square – negligent care of patient, leading to death
Franklin Square Hospital's Malpractice Defense Team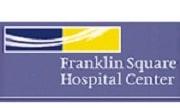 Part of the MedStar system, Franklin Square Hospital is typically defended in medical malpractice lawsuits by attorneys from Wharton Levin Ehrmantraut & Klein (Daniel Costello), Goodell, DeVries, Leech & Dann (Donald DeVries), Waranch & Brown, LLC (Anthony J. Breschi and Neal M. Brown), DeCaro, Doran, Siciliano, Gallagher & DeBlasis (Thomas L. Doran), or Gleason, Flynn, Emig & Fogleman (James Gleason). These law firms and lawyers are among the best medical malpractice lawyers in Maryland.
Ordering Records from Franklin Square Hospital
Medical malpractice cases begin with a review of the patient's medical records. Most medical malpractice lawyers will tell you that they have seen plenty of cases that initially appear to be blatant medical malpractice, only to receive and review the records and find reasonable explanations for the care and treatment given. But, there are also those that appear to be questionable cases that become much stronger after review of the records, and determining what the doctors did – or did not do – for the patient.
To collect medical records from Franklin Square Hospital, send correspondence to:
Franklin Square Hospital
Attention: Medical Records Deparment
9000 Franklin Square Drive
Baltimore, Maryland 21237
What is the Average Settlement Value of a Franklin Square Hospital Malpractice Case?
The typical settlement value of a medical malpractice case against Franklin Square hospital is around $505,000 to $705,000. This is slightly above the national average for settlements in hospital malpractice cases, which is $425,000. The average value of a jury verdict in a Franklin Square malpractice case is also higher than the national average for verdicts in hospital malpractice cases, which is just over $1 million.
What are My Chances of Winning a Malpractice Case Against Franklin Square Hospital?
3 out of every 4 plaintiffs who file bring a medical malpractice case against Franklin Square Hospital end up
getting some money either in a settlement or a jury verdict. The chances of winning or getting a settlement in a hospital malpractice case are higher than cases against doctors or other healthcare professionals. Hospitals, like Franklin Square, are much more motivated to settle valid medical malpractice cases compared to individual doctors. Unlike doctors, Franklin Square does not get benefit from jury sympathy and they prefer to avoid the bad press associated with big malpractice verdicts.
Does Franklin Square Get Sued for Malpractice Frequently?
Yes. Franklin Square is one of the biggest hospitals in Montgomery County with around $500 million in annual revenues. Franklin Square (which is now part of the Johns Hopkins network) gets named as a defendant in a handful of Maryland medical malpractice lawsuits every year. The most common types of medical malpractice claims against Franklin Square hospital include: surgical error, misdiagnosis and birth injury.
What Impacts the Value of a Franklin Square Hospital Malpractice Case?
The primary factor that drives the potential settlement value of a malpractice case against Franklin Square Hospital is how badly the victim was injured. If the medical negligence at Franklin Square results in serious, life altering injuries, the case will have a much higher settlement value.
What Maryland Defense Lawyers Does Franklin Square Use?
When Franklin Square hospital gets sued for medical malpractice in Maryland they are almost always defended by the Annapolis law firm of Wharton, Levin, Ehrmantraut & Klein.
Contact Us
If you were injured at Franklin Square Hospital or any other hospital in Maryland, contact our medical malpractice lawyers at 1.800.553.8082, or send us a free internet request for consultation. We have experience reviewing medical records and can tell you if you are eligible for a lawsuit.
Hospital Specific Malpractice
Emergency Room Malpractice