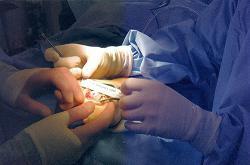 There is increased media attention on infections in hospitals. Infections have been a problem in hospitals since the first hospital opened in the Middle Ages. Today, medical mistake claims often arise not directly from the patient's medical treatment but because an infection developed either during treatment or from some other cause.
The severity of the infection problem is stunning. The CDC says that hospital infections kill 90,000 people annually, and most of the infections are victims who were infected at the hospital. Infections result in an estimated 205,000 additional hospital days for infected patients and $2 billion in hospital charges.
Of course, hospital infections are just part of the problem. This country has more than 270,000 fatalities every year in this country from sepsis alone. These numbers just roll off. But stop and think about it for a second. They are mind-boggling.
Who is most at risk? The elderly, small children, and people with compromised immune systems are at the most significant risk of severe injury or death.
Some hospital infections are not the result of negligence. But studies show too many hospital-acquired infections are from medical errors. Our hospital infection attorneys in Maryland handle these cases when medical malpractice causes the infection or, as is more common, fails to prevent the infection from growing.
What Happens to the Body During an Infection?
When the body gets an infection, it does what the body does well: it fights. Chemicals are released to ward off the infection. The problem is that this causes systemic inflammation that can cause small blood clots, blocking oxygen and critical nutrients from reaching essential organs in the body.
The infection can then lead to septic shock. As sepsis worsens and develops into septic shock, blood pressure significantly decreases, which often leads to respiratory, heart, and other organ failures that can lead to death. A corollary risk is gangrene, which can lead to amputation of the arms, fingers, legs, feet, and other appendages.
Early diagnosis and treatment are the keys to surviving a severe infection and stopping the disease before it can cause this kind of damage early diagnosis and treatment.
What Types of Infection Cases Lead to Lawsuits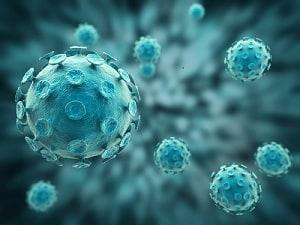 Hospitals and other healthcare providers negligently cause infections in massive numbers. This is not plaintiffs' attorneys' propaganda. It is demonstrably true. Hospitals have widely varying rates of infection.
Why? Because some hospitals have fail-safe procedures that lead to a very low infection rate, and others do not. The infections are caused by negligence, often from the failure to follow proper sterilization procedures such as improper hand washing, an unclean hospital, or improper sterilization for patients who receive catheters or are put on ventilators.
Still, "the hospital infected me" cases are a minority of successful infection lawsuits our hospital infection lawyers in Maryland see. Why? Because how the infection was caused and whether it could have been prevented are challenging for plaintiffs to prove. The most commonly successful lawsuit involving infections our hospital infection malpractice lawyers see is the failure to diagnose promptly and treat the infection, not the fact that the patient was infected in the first place.
Indeed, there are a lot of medical malpractice cases involving the infection of newborns. This is because so much is at stake in life's early minutes, hours, and days. Injuries we adults can shake off can cause lifelong injuries or death to infants. If the infection in an infant is not correctly diagnosed and treated, bacteria can attack the body and cause a host of problems. The most significant risk involves ailments that lead to a lack of blood and oxygen.
These infections can begin even before the child is born. Neonatal sepsis can stem from water breaking (usually when it lasts longer than 24 hours before birth), membranes, or amniotic sac water bag, necrotizing enterocolitis, Group B streptococcus infection, and a whole host of other things.
You can find the answers to these things with blood culture, C-reactive protein, or complete blood count (CBC). The bottom line is that infants, particularly premature babies, are susceptible to sepsis and other infections. So immediate diagnosis and treatment are critical.
Where Hospital Infection Mistakes Happen
Most hospital infection lawsuits in Maryland are not based on causing the infections but on the failure to treat the problem correctly. Infections and fevers of unknown origin are common emergency room diagnostic problems. The following are common infection cases that are misdiagnosed in the ER that leads to medical negligence suits:
Hospital Infection Settlements and Verdicts
These are sample settlements and verdicts that were favorable to plaintiffs. These are the winners. We stepped over some defense verdicts in putting this list together.
These verdicts should be a tool for understanding the value of these cases. But you cannot use these results to predict any individual case's settlement or trial value. It would be easier if we could just grab a prior result and say the case is a sure winner and worth X. But the real world is much more complicated.
Staph Infections
Many staph infections can also occur outside of a hospital setting. The challenge for doctors is to differentiate between MRSA and a more common staph infection because detection of a MRSA infection is impossible based on physical examination alone.
Hiring a Lawyer for Your Maryland Infection Claim
We handle hospital malpractice cases, including those involving infections. If you have been injured due to medical or hospital malpractice or negligence, call us at 800-553-8082 or get a free consultation.
Other Hospital Infection Resources for Malpractice Lawyers and Victims
General Medical Malpractice Information