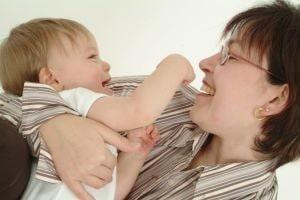 Cerebral palsy is permanent disability that is caused by injury to a baby's brain from oxygen deprivation during childbirth or pregnancy. When oxygen deprivation occurs during labor and delivery it is often an indication that doctors or hospital staff were negligent. If you believe that a doctor's mistake may have caused your child's cerebral palsy, you may want to seek compensation for both you and your child.
You may not know whether your child's cerebral palsy was caused by a medical mistake or negligent care. While not all cases of cerebral palsy are caused by medical malpractice, many are. The results can be tragic…. and infuriating because so much harm is caused.
If you suspect that your child or a family member may have been injured during birth by a medical mistake that could have been prevented, our cerebral palsy lawyers can investigate your claim and help determine if you are entitled to financial compensation in a medical malpractice case. For more information, call 800-553-8082 or get a free online consultation here.
What is Cerebral Palsy?
Cerebral palsy is an umbrella term that describes a group of related disorders in a child's brain is damage during birth or earlier in the womb leaving them unable to coordinate and control certain parts of their bodies. Although cerebral palsy has probably afflicted us from the beginning of time, there is little in the "medical literature" (if you can call it that) before the mid-1800s.
The brain functions like the command and control center for the entire body. The brain transmits electrical signals or messages across nerve pathways to control and direct every movement of the body. In people with cerebral palsy, these messages between the brain and the rest of the body become scrambled. As a result the brain sends distorted and confusing movement signals to certain muscles causing them to react abnormally and causing impaired walking, speech, balance and coordination. Cerebral palsy is a permanent disorder but it is not progressive or communicable. Some children with cerebral palsy are also affected by other medical disorders, but cerebral palsy does not always result in a profound handicap.
Regrettably, there is no cure for cerebral palsy. However, with therapy and modern technology, people with cerebral palsy often lead productive and, more importantly, happy lives. There are a lot of great kids with cerebral palsy who are living great lives. But these children require special support and often need help to pay for their care and other services. This is where, when appropriate, malpractice lawsuits come into play.
Causes of Cerebral Palsy – Malpractice and Otherwise
The causes of cerebral palsy vary. Some cases of cerebral palsy are the result of a congenital malformation of the brain related to genetic or developmental abnormalities and not caused by factors during pregnancy or childbirth. However, most cases of cerebral palsy are the direct result of brain damage that the child sustains before, during or immediately after childbirth.
The brain damage that causes cerebral palsy is generally the result of prolonged lack of oxygen or physical trauma to the head during gestation or the labor and delivery process. This sort of injury to a baby's brain is commonly caused by medical malpractice or error by the physicians delivering the baby. Some of the most common types of medical malpractice resulting in cerebral palsy include:
How Do Mistakes Happen During Delivery? Example of Fetal Monitoring Negligence
You have to remember that almost all babies are delivered without any mistakes. If a suit has been filed, you are dealing with a very rare delivery. And, yes, some doctors for varying reasons make awful mistakes that cause lifelong consequences. Looking back in hindsight, it is sometimes hard to imagine how the mistake, or the chain of errors, occurred.
A classic example is the failure to pay attention to the fetal heart monitor (EFM). We have been using these fetal monitors for 55 years. Their use is so widespread because they are a great tool in telling us if a fetus is in distress.
Here's the problem: many EFMs produce a lot of false-positive results. That's okay, you go back and perform the tests that need to be performed to rule out a complication that might require more aggressive action to deliver the infant safety. Some doctors roll their eyes and an abnormal heart rate.
The thinking, apparently, is that only inexperienced doctors freak out about such things. But ignoring potential signs of complication – even those that are usually insignificant – can lead to problems. When we are talking about the amount of oxygen a child has before birth, the problems can change the life of that child forever: fetal distress-asphyxia causes cerebral palsy and brain injuries that can't be fixed.
Having access to fetal monitoring strips generated by a fetal monito
r does something else unrelated to the treatment of the mother and child. It gives plaintiffs' attorneys the opportunity to have real evidence to present to the jury as to what happened. Doctors control so much of "what happened?" information and, like most people, they have a proclivity to interpret facts in a way that gets them out of trouble. If a child later developed a birth injury, no amount of speculation about the baby's distress could overcome the trusted obstetrician's memory. Now, we have EFM strips don't lie because it does not just monitor the baby – it records what happened and is often the key proof in cerebral palsy cases.
Defenses From Doctors in CP Injury Cases
The bedrock defense that is always raised in cerebral palsy malpractice cases is that a health care provider's mistake is only rarely a cause of cerebral palsy, mental retardation, and other birth injuries. This argument implies that there really is not much that can go wrong during childbirth.
Of course, this is silly. If you have any doubts, tell an obstetrician that you are considering a using a midwife instead of an OB. Virtually everyone will launch into a speech about all of the things that can go wrong during labor and delivery without good care. These doctors – after they have been sued – want it both ways: good delivery care is essential. Yet they end up arguing that there is nothing they can do to screw it up. Like lawyers sometimes do, admittedly, this is doctors talking out of both sides of their mouth. The reality is that there are many things that can and often do go wrong during childbirth. This is exactly why most babies are delivered in hospitals by doctors.
Still, extremely well-paid defense experts have continued to deny that cerebral palsy can be caused a mistake during delivery. There is has never been, to our knowledge, a CP case where the doctor did not offer a defense regardless of the facts and circumstances surrounding the care.
Cerebral Palsy Settlements and Verdicts
Below are summaries of recent verdicts and reported settlements in cerebral palsy malpractice cases in Maryland. For cerebral palsy settlements and verdicts outside of Maryland see our page on Value of CP Cases.
Keep in mind that cerebral palsy compensation in birth injury cases is dependent upon so many variables that the result of one case cannot predict the results of another. But these settlements and verdicts should help you better understand the general range of values in these cases.
Hire a Cerebral Palsy Attorney for Your Child's Case
If you believe your child has cerebral palsy as the result of medical malpractice and want to speak with a Maryland cerebral palsy lawyer, call 800-553-8082 or get a free online consultation.
More on Cerebral Palsy Lawsuits
Other Cerebral Palsy Topics