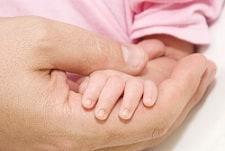 Cerebral palsy is the leading cause of childhood disability in both the United States and the world. Cerebral palsy is actually not actually a single disorder. Cerebral palsy is actually an umbrella term used to refer to a collection of related neurologic conditions in which the brain is not able to regulate and direct body movement.
All disorders under the cerebral palsy umbrella are caused by injury to a brain while it is still developing. The various injuries to the brain that result in cerebral palsy generally occur during childbirth or the later stages of pregnancy. Although individual cases may share this common point of origin, cerebral palsy is a highly diverse disorder.
Characteristics, severity, and symptoms of CP can vary significantly from person to person. There are 4 distinct types of cerebral palsy: (1) ataxic; (2) dyskinetic; (3) spastic; and (4) mixed. This page will examine the unique symptoms and characteristics of dyskinetic cerebral palsy. For a broader overview of the 4 main type of cerebral palsy visit our page on "What is Cerebral Palsy?"
What is Dyskinetic CP?
Dyskinetic cerebral palsy (also referred to as "dyskinesia") is the second most common type of cerebral palsy. Somewhere between 5-10% of cerebral palsy cases are classified as dyskinetic CP.
Dyskinetic CP is caused by injury to the basal ganglia region of the brain during early developmental stages (usually pregnancy or childbirth). Individuals with dyskinetic CP suffer from 3 different types of involuntary muscle movements and contractions which disrupt their body movements.
The 3 variable muscle movement disorders associated with dyskinetic CP are (1) athetosis; (2) dystonia; and (3) chorea. Each individual case of dyskinetic CP typically has its own unique combination of some or all of these 3 muscle disorders. For example, some people with dyskinetic CP will have only 2 of the 3 disorders.
Others may exhibit all 3 disorders with one being more severe than the others. In addition to the 3 primary dyskinesia disorders, most people with dyskinetic CP also suffer from some degree of hypertonia/spasticity. Unlike spastic CP which is often limited to a single area of the body (upper/lower or left/right), dyskinetic cerebral palsy affects the entire body. The dyskinetic movement disorders are usually triggered when the person starts to move.
3 Movement Disorders of Dyskinetic CP
People with dyskinetic cerebral palsy are impaired by a combination of 3 distinct movement disorders.
Athetosis: athetosis (which means "out of place" in Greek) is a movement disorder which causes slow involuntary twisting or writhing in the hands, feet, arms, legs, and neck. Athetosis usually causes extreme muscle tone fluctuations between hypotonia (floppy muscles) and hyperkinesias (variable compulsory motion).
Dystonia: the primary characteristic of dystonia is prolonged, involuntary muscle contractions that occur intermittingly and are often triggered when movement is attempted. The lengthy muscle contractions cause slow repetitive twisting when the person attempts a controlled movement and awkward postures when they are resting. Dystonia can be limited to one part of the body (focal dystonia) or present in the whole body.
Chorea: the name "chorea" comes from the Greek word for "dance." Chorea causes rapid involuntary movements that are usually abrupt and irregular. A person suffering from mild chorea may just appear to be restless or fidgety. Someone with more severe chorea, however, can display extremely wild and violent involuntary movements. Choreic movements can occur randomly in various muscle groups.
Dyskinetic Cerebral Palsy Malpractice Claims
Dyskinetic CP is not a genetic disease. Cerebral palsy is a birth injury that occurs when something goes wrong during pregnancy or childbirth causing injury the developing brain of an otherwise healthy baby. Sometimes the injury that causes cerebral palsy is unpredictable and unavoidable.
But in many instances, the event which leads to a child being born with dyskinetic cerebral palsy is the direct result of preventable medical error or negligence. Negligent prenatal care or mistakes in the labor and delivery room are often the only reason why a healthy baby ends up being born with cerebral palsy.
Below are recently reported settlements and jury verdicts from birth injury cases based on dyskinetic CP.
Kerrins v. Renaissance Medical Grp. (Illinois 2017) $23.1 million: Baby suffered oxygen deprivation during delivery and was diagnosed with dyskinetic cerebral palsy. The mother alleged that the doctor and hospital were negligent on numerous fronts including the fact that the OBGYN failed to come to the hospital despite numerous calls for emergency assistance. By the time the doctor eventually arrived, it was essentially too late and the baby had already suffered oxygen deprivation. The jury found both the hospital and the doctor to be negligent and awarded a total of over $23 million in damages.
Montez v. West Suburban Hosp. (Illinois 2014) $7.7 million: plaintiff alleged that the defendant hospital and its nursing staff were negligent in administering an excessive amount of Pitocin to the plaintiff's mother, which resulted in fetal distress and uterine hyperstimulation. The fetal monitoring strips allegedly indicated that the Pitocin was excessive but the defendant allowed her to continue laboring for hours. As a result, the baby suffered a hypoxic-ischemic brain injury was diagnosed with dyskinetic cerebral palsy and permanent cognitive impairment. The case settled just prior to trial for $7.7 million.
Lowe v. Henry Ford Hosp. (Michigan 2013) $15.8 million: mother alleged that hospital and staff were negligent in failing to recognize signs of fetal distress caused by umbilical cord compression and failing to perform a timely emergency C-section in response to those warnings. Due to their failure to recognize the cord compression and respond with an emergency C-section the baby allegedly suffered oxygen deprivation causing injury to his brain. The child was eventually diagnosed with a severe case of dyskinetic CP leaving him bound to a wheelchair, dependent on a feeding tube and unable to speak or control his bowels or bladder. After a 10 day trial, a jury in Detroit awarded the plaintiff $15.8 million which included $400,000 for past attendant care; $600,000 for pain and suffering; $9,107,711 for future medical expenses; and $5,728,394 in future loss of earning capacity.
Palliser v. St. Louis Hosp. (Missouri 2012) $10.2 million: a baby was born healthy with normal APGAR scores, but an hour after birth he started to have trouble breathing on his own and required CPAP (continuous positive airway pressure). At some point, the baby suffered newborn hypoxia and suffered dyskinetic cerebral palsy as a result of the oxygen deprivation to his brain. The mother sued the pediatric resident for allegedly failing to properly monitor the baby in the NICU after birth. The case was eventually settled for $10.2 million.
Contact Miller & Zois About Dyskinetic Cerebral Palsy
The infant injury attorneys at Miller & Zois can
help investigate your case and determine whether your child's dyskinetic cerebral palsy may have been the result of medical negligence. Call our Maryland birth injury malpractice lawyers at 800-553-8082 today or get a free online consultation.