Below is a list of plaintiffs' medical malpractice experts.
We have been working to piece together information on medical experts in different types of tort cases. Most of these are medical malpractice experts, but we are trying to cover the landscape of experts that you need in any tort claim requiring medical testimony.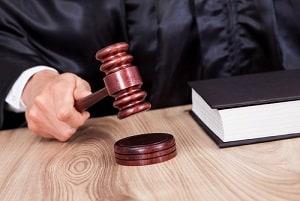 The genesis of this idea is that it is hard for both sides to find experts in these cases. Any for-pay finding of experts is just silly in 2021. Information should be free. So we have started this project and try to keep building it as we go.
Also, in the interests of full disclosure, we do not include on this list experts that our law firm has used in the past. Many experts are probably entirely pleased to be included on any list of experts because that is how they get work. But many of our experts are treating doctors who stepped in to help out their patient in our case or because they saw a rare case and felt they must speak up. So we do not want anyone thinking that by working with us, it means your name is on a list we prepare and provide to the public.
Anesthesiology
Cardiology/Cardiac Surgery
Colon Rectal Surgery
Henry W. Eisenberg: Board-certified in colon and rectal surgery since 1975. He is licensed in Ohio, currently practicing as the Director of Health and Wellness Services at Cleveland State University. He was a Major in the U.S. Army Reserve.
Dental Surgery
Michael Wahl: A dental surgeon who received his dental degree from Case Western Reserve University in Cleveland, Ohio. Currently has a practice in Wilmington, Delaware. Dr. Wahl may be the preeminent authority on dental surgery and anticoagulants, as well as dental procedures and endocarditis. He has published extensively on these topics and has provided critical expert testimony in several cases.
Emergency Room Medicine
Gastroenterologist
Michael Apstein: Boston-based gastroenterologist is affiliated with Beth Israel Deaconess Medical Center. He went to medical school at the University of Maryland.
Geriatrics/Nursing Home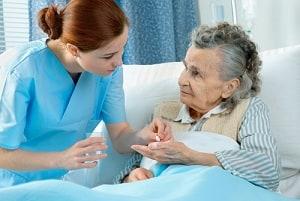 Jonathan Klein: Geriatrics expert who has testified in nursing home cases primarily in Maryland and Virginia against nursing homes such as Genesis and FutureCare. Dr. Klein went to undergrad at Maryland and went to the University of Milan in Italy for medical school (a fact that is picked at by defense lawyers). He has been board-certified in Geriatric Medicine and Internal Medicine. Dr. Klein was formerly a medical director of several nursing homes, including ManorCare.
Loren G. Lipson: Johns Hopkins educated doctor who is board-certified in internal and geriatric medicine and regularly testifies in nursing home cases. Dr. Lipson is a professor at the University of Southern California. He was the plaintiffs' expert in a wrongful death case bedsore/dehydration/malnutrition case in Florida where the jury awarded $114 million. One of the key allegations in that nursing home lawsuit was that the nursing home was short-staffed.
James A. Sexson: Board-certified in internal medicine, Dr. Sexson has been named as an expert in cases around the country, offering opinions for plaintiffs in such nursing cases as negligent activation of a pacemaker, failure to prevent a fall, failure to treat bed sores, brain injuries, and failure to provide medication.
Harry Strothers, III: Chair and professor of medicine at Morehouse School of Medicine. Dr. Strothers regularly testifies in nursing home bed sore cases. He went to undergrad and medical school in Maryland and has been named as an expert here. He has also testified in a score of cases around the country, including his home state of Georgia, New York, Alabama, Tennessee, and Pennsylvania.
Hematology
Jack Goldberg: Chief of hematology and medical oncology at Penn Presbyterian Medical Center.
Barry L. Singer: Johns Hopkins educated and board-certified in hematology, internal medicine, and medical oncology. Based in Norristown, Pennsylvania, he has testified in several cases involving anticoagulants such as heparin and coumadin.
Hospital Management/Administration
Fred H. Hyde: Named as an expert in unnecessary cardiac surgical procedures cases, mostly involving the use of stents. He has an MD, a JD, and an MBA (all at Yale except for an MBA at Columbia, if you can imagine). He teaches hospital management at the Mailman School of Public Health at Columbia University in New York.
Infectious Disease
Mark Andrew Jacobson: Named as an expert in a Maryland case involving misdiagnosis of psoriasis as a result of HIV/AIDS progression.
Internist
Richard A. Berg: Internist in Baltimore who specializes in infectious diseases
Gary W. Crooks: University of Pennsylvania internist. Went to Stanford for undergrad; Harvard for medical school. Listed as "Top Doc" by Philadelphia Magazine and as an "Outstanding Primary Care Physician" by Town and Country Magazine
Ian H. Newmark: This expert is board certified in critical care, pulmonary disease, and internal medicine.
Marc R. Shepard: Internist who is a professor at George Washington University Medical Center with expertise in long-term care. May testify in nursing home bed sore cases.
Perry Jay Starer: New York-based doctor specializing in geriatric medicine and internal medicine who has testified in a lot of nursing home bedsore cases. He has also testified in failure to prevent suicide and delayed diagnosis of transitional cell carcinoma.
Mark B. Shoag: Another Yale-educated internal medicine doctor who practices in Cleveland, Ohio, who has been named as an expert in over 100 cases. He has been designated as an expert all over the country, including Florida, Ohio, Maryland, Texas, Georgia, Mississippi, Washington, D.C. and Michigan. Some of his cases have involved:

missed blood culture
post-surgical bowel leaks resulting in sepsis and death
failure to diagnose ovarian cancer
Neurology
Dr. Frank Jeffrey Coufal: Neurosurgeon in La Jolla. He is the Medical Director of Neurotrauma and Neurosurgical Emergency Services at Scripps Memorial Hospital. Here is an interview with Dr. Coufal.
Teodoro Forcht Dagi: Neurosurgeon with a medical degree and masters in public health from Johns Hopkins. He is an editor for Neurosurgery, and the Journal of Clinical Ethics.
Robert A. Beatty: Illinois-based board certified neurosurgeon with a focus on spinal surgery.
Nursing
Susan R. McGinley: Nursing standard of care.
Darla Rae Myers Ura: Nursing standard of care
Nursing Home Experts: Nurses and Administrators (doctors listed above)
Bryon S. Arbeit, MA, JFA, JFA: A former nursing home administrator in Sarasota, Florida, who has testified in cases where nursing home's procedures were at issue.
Kathleen Anne Hill-O'Neill: A gerontological nurse practitioner who teaches at the University of Pennsylvania. She has been named as an expert over 100 times, mostly on issues related to the appropriate standard of care for a nursing home nurse. She has testified extensively in failure to monitor and treat bed sores cases in cases all over the country including Florida, Pennsylvania, Arizona, and Illinois. She has conducted nursing home investigations for the U.S. Department of Justice.
Ellen Ullmann: A Florida-based nurse who testifies in assisted living abuse and neglect cases.
Ilene Warner-Maron: Nurse and licensed nursing home administrator with 30 years of experience caring for the elderly, who now works for Alden Geriatric Consultants in Media, Pennsylvania. She has been named as an expert for plaintiffs in nursing home cases in Maryland, Pennsylvania, and New Jersey among other states, often on issues related to pressure sores.
Cathryn H. Winslow: Maryland clinical nurse that provides life care plans and catastrophic injury case management.
OB/GYN
Oncology
Orthopedic
Neurosurgery
Michael Shaffrey: Dr. Shaffrey is a neurosurgeon who is the current chair of the department of neurosurgery at the University of Virginia. He completed his medical degree at the University of Virginia in 1987. He specializes in operations involving disc displacement and disease, cervical and lumbar stenosis, spinal tumors, and brain tumors.
Pathology
Theonia Boyd: Pediatric, perinatal and adult surgery pathologist. Attended Johns Hopkins for undergrad; University of Utah for medical school. Has been doing medical-legal wor
k since 1996, reviewing about a dozen cases a year. She charges $500 an hour for review, $2,500 for a half day and $5,000 for a full day, which makes up about a third of her income. She has testified she works equally for plaintiffs and defendants.
Pain Management
Alexander E. Weingarten: Board certified in anesthesiology, he has been elected as a fellow of the American Academy of Pain Medicine. He has been practicing pain management since 1984.
Howard Jeffery Rosen: Board certified in anesthesiology and pain management.
Pediatrics
Radiologist
Surgery (General)
Peter Neumann: General and plastic surgeon who has testified in negligently performed facelifts and breast implants, among other cases.
Paul M. Starker: Board certified in general surgery and surgical critical care, this New Jersey-based surgeon has been named as an expert in some lap chole and bowel obstruction cases as a plaintiffs' expert. He is on the consulting staff at Dana-Farber Cancer Institute in Boston.
Urology
Jay S. Copeland: This Maryland-based board certified urologist in based in Prince George's County.
Joseph David Schmidt: Urologist in San Diego. Specializes in treating patients with prostate cancer.
Myron Irwin Murdock: Bowie, Maryland urologist who specializes in pediatric urology.
Vascular Surgery
Vocational Rehabilitation
Michael H Morgenstern: Florida vocational rehab expert who has been named in hundreds of cases. (Motion to strike this expert.)
Rick A. Sarkisian: An instructor at California State University, Sarkisian is a frequently used vocational rehabilitation expert. He has been a rehabilitation counselor, school counselor, and vocational counselor and has testified as an expert hundreds of times, mostly in California. He is also the author of books designed for Catholics that people find their purpose in life.
Our Practice
Our law firm handles health care negligence cases involving death or serious injury in Maryland. We also consult and co-counsel with other law firms in medical negligence cases around the country. You can reach us at 800-553-8082 or get a free online consultation.
More Information on Medical Malpractice Claims