Misdiagnosis occurs when a doctor or health care provider does not detect and/or order necessary testing to follow up on reasonable suspicions of disease.
It is easier to put out a campfire than a forest fire. Similarly, in medicine, it is important to solve problems before they get out of hand. Too many doctors lack this perspective which is why so many medical malpractice lawsuits involve allegations of misdiagnosis.
The consequences of medical malpractice misdiagnosis range from insignificant to fatal. Many wrongful death medical misdiagnosis cases come from failure to diagnose heart conditions, infections, and cancer.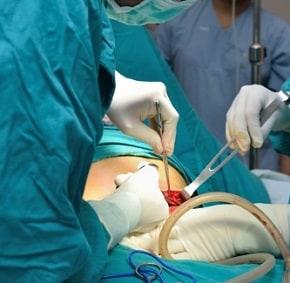 Even with all of the medical advances that have been made in diagnostic technologies, — the blood tests, MRIs, CT scans, pathology testing, endoscopes, and the like – medicine still relies on humans to interpret these results. While most doctors are doing a great job interpreting these test results, far too many are not.
The Scope of the Misdiagnosis Problem
Johns Hopkins researchers tell us that in reviewing 25 years of U.S. medical malpractice claim payouts, they discovered that diagnostic errors accounted for the largest fraction of medical negligence claims.
Studies of autopsies have suggested that doctors seriously misdiagnose fatal illnesses approximately 20% of the time. Medical patients support this thesis. The National Patient Safety Foundation surveyed medical patients and found that 42% believe they experienced a medical error or missed medical diagnosis. So it is difficult to dispute that millions of patients are going untreated or are being treated by their medical doctors for the wrong condition or disease. Let's pretend these numbers are wrong and it is only 10%. Still, it is just an unbelievable problem.
Years ago, the Institute on Medicine (IOM) released a report which estimated that 44,000 to 98,000 deaths per year in the United States were attributable to medical error and further, 1 million injuries annually due to hospital error. Journal of the American Medical Association has suggested that medical errors may be one of the leading causes of death in the U.S.
The study reports that the number of deaths in the U.S. due to inadvertent adverse effects or complications resulting from treatments by a physician was estimated to be 225,000 deaths per year, but could range from 230,000 to 284,000 deaths per year if higher estimates are used. The breakdown presented was:
2,000 deaths from unnecessary surgery
7,000 deaths from medical errors in hospitals
20,000 deaths from other errors in hospitals
80,000 deaths from infections in hospitals
106,000 deaths from adverse effects of medications
But that is just deaths. These estimates do not include adverse reactions resulting in disability and pain. Another analysis suggested that 4 to18% of patients experience adverse effects from misdiagnosis resulting in:
116,000,000 additional physician visits
77,000,000 more prescriptions
17,000,000 visits to emergency rooms
8,000,000 admissions to hospitals
3,000,000 long-term admissions
199,900 additional deaths
For those unmoved by pain and suffering and the loss of human life, significant economic pain comes with misdiagnosis. The estimated cost of medical malpractice in the US is $55.6 billion annually, representing 2.4% of annual health care costs.
What Illnesses or Diseases are Typically Misdiagnosed?
A recent meta-analysis compiled the literature to uncover the most common misdiagnoses and complications based on autopsy research and malpractice reports. The analysis included 31 studies and found that the most commonly misdiagnosed, based on autopsy reports, are, in order, infection, neoplasm, myocardial infarction, pulmonary emboli, and cardiovascular disease. The five most common misdiagnoses based on malpractice reports are, in order, breast cancer, colorectal cancer, infections, skin cancer, and fractures.
The authors also note that the most common reasons for misdiagnosis include failure to capture proper medical history, errors in interpretation of symptoms or lab results, and failure to adequately follow up on signs, symptoms or laboratory results. It was also found that the median time from clinical symptom presentation to diagnosis was 303 days.
It is reported that 12% of cancers are initially misdiagnosed which has resulted in a staggering 63% of malpractice cases due to failure in cancer diagnosis. Misdiagnosis of cancer is possibly the most expensive and harmful type of error. The proper conduct and supervision of diagnostic tests could prevent much of the error seen in cancer misdiagnosis.
Breast cancer is the most misdiagnosed cancer. It is also one of the most prevalent forms of cancer with an estimated 10% of all women being diagnosed with breast cancer in their lifetime. The reasons for misdiagnosis of breast cancer include lack of tools to properly detect lumps, misinterpretation of results, recognition of inflammatory breast cancer symptoms. Inflammatory breast cancer is often diagnosed as an infection rather than breast cancer as lumps are not present, only as inflammation of tissue. As this is an aggressive form of breast cancer, this type of misdiagnosis is very serious and can have dire consequences.
Another common misdiagnosis is myocardial infarction (MI) often occurring due to lack of symptom reporting (e.g. only one-third of women report chest pains when suffering a heart attack), absence of risk factors, and confounding conditions such as bronchitis, gastritis, heartburn, and pulmonary embolism among other conditions. Myocardial infarction, aortic aneurysm, epiglottitis, hemorrhages, and infections are the most cited diseases in claims against emergency health care professionals.
Common diseases or conditions that are frequently misdiagnosed include:
Other Cancers (skin, colon, cervical, lung, prostate, ovarian, and testicular are commonly misdiagnosed)
Heart Disease (heart attacks, strokes)
Tuberculosis
Diabetes (most typically Type 2 Diabetes)
What to Do If You Suspect You Have Been Misdiagnosed by a Maryland Doctor
If you or someone you love has suffered as the result of a medical negligence, call a Maryland misdiagnosis attorney at 800-553-8082 or get a free no-obligation consultation.