Cauda equina syndrome ("CES") occurs when there is a compression on the spinal nerve roots.
CES is a rare condition that frequently leads to medical malpractice lawsuits. Most claims involve a delay in diagnosis. The most typical presentation is a large central lumbar disc herniation, prolapse or sequestration.
The medical literature suggests that between 50-70% of patients have urinary retention (CES-R) on presentation with 30-50% having an incomplete syndrome (CES-I).
CES require an emergency MRI to confirm the diagnosis. If the diagnosis is confirmed, the standard of care usually required decompression which removes the mechanical and perhaps chemical factors which are the causes of progressive neurological damage.
The endgame here is keeping a permanent injury at bay. Malpractice claims come from diagnosing errors. You have to catch and treat it fast to prevent long-term injuries that include paralysis and incontinence.
What Happens When CES Cases Become Misdiagnosis Malpractice Claims?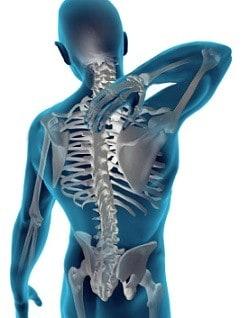 Everyone agrees that prompt diagnosis of CES critical. The data clearly shows that in most CES cases, the most prudent path is decompressive surgery within 48 hours. But the evidence also seems clear that there is an additional benefit of performing the procedure within 24 hours.
Often, cauda equina syndrome is missed by those health care providers who should be able to catch it: nurses, therapist, primary care doctors, and, to a lesser extent, ER physicians. There are also cauda equina malpractice cases against a radiologist who misread the MRI.
These malpractice claims tend to be that the provider failed to timely diagnose and rule out the possibility of CES and the failure to refer the patient for further testing or to a doctor better suited to make the right call.
Common Defenses from the Doctor in CES Cases
Plaintiffs can and do win cauda equina syndrome cases as you will see below. But they are always a battle. Here are the two biggest defenses:
The plaintiff would have suffered the injuries even without delay. You see this argument in almost every case. The doctor's counsel invariably argues that the disabling sphincter and lower limb deficits would have happened even if CES had been diagnosed and treated immediately. They argue the window is tight – 4 to 6 hours – and that often the patient does not get symptoms until the die is already cast. We certainly can't say this is never true. Usually, this defense is nonsense but is advanced by defense counsel because the misdiagnosis is so hard to defend. Defense counsel talks out of both sides of their mouth on this. They will usually excuse the casual pace of reaching the diagnosis while claiming that the harm had already been done. It usually is an argument that openly contradicts itself.
The rarity and variability of CES make it almost impossible to diagnose. This is a particularly maddening defense. There are many rare conditions that doctors must keep their eyes out for. For this one, the markers of the injury are clear, the risk of misdiagnosis is severe, and doctors know there is exigency in making a speedy diagnosis.
Typical Factual Scenario in a Cauda Equina Syndrome Malpractice Case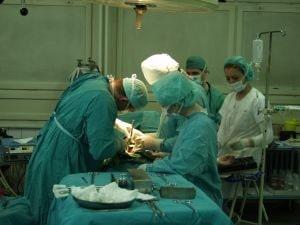 Mike, a 57-year-old personal trainer who is a resident of Canton in Baltimore, has recurring back and leg pain. An MRI shows a C4-C5 disc herniation filling the spinal canal and small central C5-C6 herniation with annular tear. So Mike gets a discectomy and fusion. The operative report details a massive disk herniation, bigger than the doctors thought based on the MRI. Post-operatively, Mike has problems with urinary retention. His primary care doctor chalks it up to a weak bladder and Mike's age. Two days later, Mike goes to the ER where they quickly suspect CES and he undergoes immediate surgery.
Mike sues his GP for malpractice, arguing that the doctor should have interpreted Mike's complaints as possible bilateral sacral nerve root irritation. He further alleges that the doctor should have referred him back to his spinal surgeon and ordered an MRI. Had the doctor done so, Mike would not have bowel and bladder dysfunction from CES.
Sample Verdicts and Settlements in CES Cases
2015, Maryland: $2,520,869 Verdict. An adult female is under the treatment of defendant Anne Arundel Medical Center. She argues that she presented to defendants with cauda equina syndrome, and the defendants failed to timely diagnose and treat her condition. She further contends she was examined and discharged without diagnostic testing or consult with an emergency room physician or neurosurgeon. She alleges she suffers sexual dysfunction, neurogenic bladder with urinary retention, constipation related to neurogenic bowel, numbness and decreased sensation in her genital and rectal areas along with a permanently altered gait as a result. A jury awards her $2.5 million, which is later reduced to $1,200,869 due to the statutory cap for damages
2014, Pennsylvania: $1.9 Million Verdict. A 34-year-old financial manager presents to the ER with complaints of back pain and numbness. A CT scan is ordered by the ER doctor and interpreted by the radiologist as degenerative changes with a possible posterior disc bulge and mild stenosis. The man is given pain medicine and discharged home. The following day, another radiologist reviews the CT scan and recommends that the man undergoes an MRI in due course. The man, who then obtained an MRI, was diagnosed with cauda equine syndrome and underwent an emergency surgery. He subsequently suffered a loss of bowel, bladder, and sexual function, as well as a reduced function of his legs. He is left with the permanent need for Lofstrand crutches and self-catheterization. He sues the hospital, ER physician, and radiologist. The hospital was dismissed, and the radiologist settled before trial. The case proceeds to trial against the ER physician and the second radiologist that recommended the MRI in due course. Plaintiff claims that based on his complaints, an MRI should have initially been ordered to further diagnose his condition, but that when the MRI was finally ordered, he should have been told to return to the hospital immediately. Defendants claimed that the Plaintiff had a 17-year history of back complaints, stemming from a lacrosse injury and that the CT scan was the only test required and available at the time. Plaintiff made an economic future loss of between $1.3 million and $1.5 million. Defendant claimed this to be overstated. A jury in 2014 found the second radiologist was not negligent, but that the
ER physician was. The Plaintiff was awarded $410,000 for each of the categories of pain and suffering, mental anguish, disfigurement, and the loss of ordinary pleasures of life, with an additional $220,000 for diminished earning capacity.

Texas: $1,000,000 Settlement. Plaintiff undergoes an epidural steroid injection. During the procedure, the doctor encounters difficulties placing the needle in the spinal canal. Immediately upon injection, Plaintiff begins to exhibit signs and symptoms consistent with CES. As instructed by his physician, Plaintiff waits 48 critical hours to see how the injection affects him before consulting with the doctor again. Plaintiff files suit against the physician and the physician's employer alleging that CES is a medical emergency that needed to be treated surgically within the first 48 hours. He further contends that the doctor failed to warn of the signs and symptoms of CES and that the doctor negligently gave instructions to wait 48 hours before consulting a physician concerning neurological changes he might experience as a consequence of his injection.
Illinois: $2,000,000 Settlement. – After a normal pre-operative neurological examination, Plaintiff undergoes a minimally invasive L4-L5 transforaminal lumbar body fusion. Post-operatively, the 63-year-old male awakes with CES and is unable to move his feet. Plaintiff suffers two drop feet and neurological pain syndrome. Plaintiff files suit alleging negligence on behalf of the surgeon and the hospital. Plaintiff claims that the defendants failed to properly place the interbody implant, crushing his nerve root at L4-L5, resulting in the CES. Defendants deny liability and dispute the nature and extent of the plaintiff's alleged injuries and damages. The parties settle for $2,000,000.
Indiana: $1,260,000 Verdict. Plaintiff, a long sufferer of back pain, presents to defendant doctor for a Racz Epidurolysis, a procedure in which a pain relief catheter is inserted directly into the patient's spine through a guide wire placed through the tailbone. During the procedure, the Plaintiff informs the doctor that she has numbness in her lower extremities. The procedure is discontinued, with plaintiff returning the next day in order to repeat the process. During this procedure, the numbness is worse and by the time she leaves, she is no longer able to walk. The next morning, Plaintiff present to the ER and is diagnosed with cauda equina syndrome. Corrective surgery is performed and the plaintiff spends a month in the hospital. Plaintiff continues to suffer a permanent nerve injury and is required to ambulate with a walker, and no longer able to control her bowel or bladder. Plaintiff alleges that the physician should not have injected anesthesia into her spin on the second day, and that the catheter was improperly placed, causing the CES. Defendant links Plaintiff's problems to her pre-existing spinal conditions. He claims that while unfortunate, her problems do not represent malpractice. The A jury sided with the Plaintiff and awarded $1.26 million.
Keep in mind these are just plaintiffs' verdicts. CES claims are not slam-dunk cases by any stretch. While the best cases do typically settle, the doctors prevail in many of these malpractice cases on facts that are seemingly similar to the ones above.
Is yours a case that can be won? You really will not know until you get a lawyer – and maybe more than one lawyer – to review your claim.
Getting a Malpractice Attorney
Many CES cases can be won. But, as we said above, you have to fight. Our Maryland advocates fight to get our clients and know what it takes to win these case. Call us to discuss your case at 800-553-8082 or get a free online consultation.
More Information