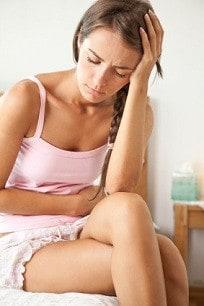 Clostridium difficile colitis (also called C. difficile or C. diff) is an inflammation of the colon. The Clostridium difficile pathogen is often acquired in a hospital or a nursing home. The most common way to fire up C diff is exposure to antibiotics. Quite often, the antibiotic at issue is Clindamycin. Almost every doctor, including those accused of malpractice, are aware of this. Here are four mistakes doctors make that can take a relatively benign problem and turn it into a wrongful death case.
Antibiotic exposure to onset of C.diff induced diarrhea can be quick. Doctors need to be watching for diarrhea in patients within eight weeks of antibiotic exposure and consider the C.dif infection risk. Relatively speaking, it is rare. Still, it is usually malpractice if the doctor misdiagnoses a clostridium infection that is there to be seen.
Use of antiperistaltic prescription, typically Imodium or Lomotil, can make matters C. diff much worse and cause colonic distension that can lead to a total colectomy and even death.
Because it is, again, relatively rare, some doctors are sometimes slow to order a C. diff test or to initiate empiric therapy.
Failure to realize that rapid intestinal transit times need more drastic intervention such as an enema.
Jury Verdicts in Medical Malpractice Cases Involving C. Diff
Not many C diff medical malpractice cases have gone to trial. Here is a sampling of a few plaintiff's verdicts in these cases:
Oklahoma, 2011. Jury awarded $4.5 million to a woman receiving chemotherapy without a C diff test after a mastectomy; oncologist knew of prior infection; plaintiff lost colon, has a permanent ileostomy, and still has complications from colitis.
Pennsylvania, 2009: Jury awards $2.75 million against primary care doctor who prescribed antibiotics incorrectly after a foot infection
New York, 2004: Jury awarded $450,000 in C diff misdiagnosis case. Plaintiff had near full recovery.
Not every case is a plaintiff's verdict:
Baltimore, Maryland, 2012: Plaintiff is experiencing voluminous diarrhea during hospital treatment for chest pain. He tests for C.difficile four times with negative results, a fact that was likely very important to the jury. Plaintiff is discharged and returns with problems urinating and abdominal pain. The defendant, the plaintiff's physician, diagnoses a urinary tract infection and ileus as the pain's source. The plaintiff is discharged only to return to the hospital two days later. Plaintiff alleges the defendant failed to timely diagnose the infection which resulted in an unnecessary colectomy and a lack of proper antibiotic treatment. Defendant argues they are not liable because the tests were administered and ruled prior to Defendant's treatment and Plaintiff did not show typical symptoms of C. difficile. The Baltimore County jury agrees with the defendant and awards no damages because they found the doctor was not negligent.
Hiring a Lawyer for Your C. Diff Claim
Our lawyers are reviewing C difficile cases in Maryland and, in some cases, around the country. If you believe you may have a C diff injury or wrongful death claim, or if you are a lawyer looking for co-counsel, call our medical malpractice lawyers at 800-553-8082 or get a free online consultation.
Other Maryland Medical Malpractice/Nursing Home Resources