Our lawyers provide here hundreds of resources on this page to help moot court and litigation process students. If you cannot find what you are looking for below, we may still have it. Use the search feature on the upper right-hand top of the page.
If there is something you want that we do not have online, let us know.
Opening Statement
Direct Examination
Cross Examination
Pattern Jury Instructions
Sample Closing Argument
Sample Verdict Sheets and Jury Instructions

Litigation Process/Moot Court Samples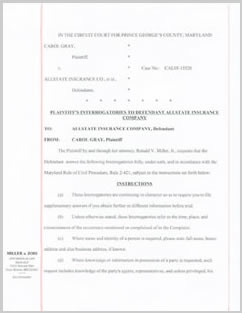 What Is Moot Court?
Moot court is a mock trial or mock litigation where competitors take a legal fact pattern and take the role of lawyers.  The competition is usually graded by lawyers or judges who determine which party made the most effective arguments that were available.
How Do You Prepare for Moot Court?
The best thing to do to prepare for moot court is to practice and videotape your presentation.  Moot court students often do not appreciate how they appear.
What Is the Most Common Moot Court Mistake?
The most common moot court mistake, for lack of a better expression, is being a robot.  This goes back to the advice about videotaping your moot court practice sessions.  Lawyers have to be human beings.  They have to look people in the eye, talk like they are not reading off note cards, and actually listen and respond to what the witnesses a
nd the judges say.
More Moot Court Information and Links
Moot Court Resources (provided by the University of Maryland)
More Resources (University of Oklahoma)