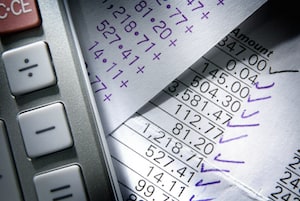 Obtaining medical records is not an easy task. The Health Insurance Portability and Accountability Act, or HIPAA, became law in 1996. This law protects patient's privacy, but also makes it harder for one to obtain our own medical records and for attorneys to collect medical records for their clients.
You can overcome the hurdles put in place by HIPAA. But to obtain medical records quickly and cheaply, you need to know how to do it.
The Basics
The first step in obtaining medical records always involves asking your client for a list of medical providers (i.e. hospitals, doctors' offices, clinics, etc.) who provided treatment for their injury.
After receiving the list of medical providers, call the doctors' offices and hospitals and ask for the medical records department and billing department. This information will allow you to obtain a contact name and a direct fax number, which will help you receive medical records and itemized billing statements quicker than if you use snail mail.
What Needs to Be Included
To obtain medical records correctly the first time around, keep the following guidelines in mind:
The medical records request letter should be written on the attorney's letterhead if it originates from a lawyer's office. If it comes directly from the patient, it must contain the complete name and address of the patient.
The medical records request should include the client's name, social security number, account number (if available), date of birth, the date of injury, and most importantly, the dates of service that you are requesting.See example:


| | |
| --- | --- |
| Client | John Doe |
| SSN: | xxx-xx-xx |
| Account No.: | xxxxxxxxxx |
| Date of Birth: | xx-xx-xxxx |
| Date of Injury: | xx-xx-xxxx |
| Dates of Service: | xx-xx-xxxx |
The letter should include a HIPAA release form which should include the patient's signature and a date. If the patient is deceased or a minor, a legally appropriate individual, such as the parent, personal representative of the estate, or legal guardian, should sign the request. (Please note that typically HIPAA authorizations are valid for one year unless noted otherwise)
Requesting Medical Records in Maryland
If you are requesting records and bills in Maryland, add the following language to your request – it seems to get the request a little quicker:
"In accordance with Maryland's Annotated Code, Health-General Title, §4-309, we are requesting the records within twenty-one (21) working days of this request."
If the first request doesn't get the medical provider to fork over the medical records, include in your second attempt to request medical records, Maryland's Annotated Code, Health-General Title §4-309: Confidentiality of Medical Records Refusal to disclose records; penalties which states:
Refusal to disclose records. – If a health care provider knowingly refuses to disclose a medical record within a reasonable time but no more than 21 working days after the date a person in interest requests the disclosure, the health care provider is liable for actual damages.
Refusal to disclose because payment is owed. – A health care provider may not refuse to disclose a medical record on the request of a person in interest because of the failure of the person in interest to pay for health care rendered by the health care provider.
Violations of subtitle. – A health care provider or any other person is in violation of this subtitle if the health care provider or any other person:

Requests or obtains a medical record under false pretenses or through deception; or
Discloses a medical record in violation of this subtitle.

Criminal penalties – Except as otherwise provided in subsection (e) of this section, a health care provider or any other person, including an officer or employee of a governmental unit, who knowingly and willfully violates any provision of this subtitle is guilty of a misdemeanor and on conviction is subject to a fine not exceeding $1,000 for the first offense and not exceeding $5,000.00 for each subsequent conviction for a violation of any provision of this subtitle."
In spite of this legal obligation to produce records, do not be surprised if your second attempt is not taken seriously either.
Personal injury claims move slowly enough. Don't make them even longer by not getting the medical records as quickly as possible.
At this point, you need to pick the telephone up and start calling. Many people tend to overlook the invoice that comes in, which sometimes must be paid before the medical provider releases the requested records. Many of the hospitals in Maryland hire companies who come into the facility and copy the records and bill the requester. Therefore, keep your eye out for invoices from companies like Healthport, MRO, IOD, RRS, Verisma or Chartswap. Requesting medical records is not cheap either. Many providers have a flat search/retrieval fee and charge for each page copied.
One of the things our law firm has done a good job of is getting to know the people who are in charge of sending out the records at the major hospitals and the companies that health care providers use to outsource these requests. Getting to know people and communicating the need to get the records on a human level can sometimes go a lot further then letters demanding the records under the statute.
Special Rules for Hospitals
Keep in mind: when requesting records and bills from a hospital, you will need to send more than one request. Below is a list of everything you may need from a hospital visit:
Request for Hospital Records
Request for Radiology Films/Report (if applicable)
Request for Hospital Bill
Request for Emergency Physician Bill (if the patient was seen in the emergency room – the attending emergency physician bills separately from the hospital)
Request for Radiology Bill (again, if applicable)
VERY importantly, make sure that the client is completely discharged f
rom the medical provider BEFORE requesting medical records. This helps keep the expenses low in a case and keeps from going through the request process again. If you an individual patient and you are looking for help with this, feel free to contact an attorney. They are typically well versed in the procedures needed to make a records' request go smoothly.
Wrongful Death and Survival Action Claims
The collection of records in wrongful death and survival action cases can be more complicated. Legally, in Maryland and many states, only the personal representative of the victim's estate can get the medical records.
This is not a significant problem. Although, there are many cases where the family may not want to open up an estate; typically our lawyers open estates for the purpose of litigation for our clients. However, opening an estate may be an issue if the victim resided in another jurisdiction, necessitating retaining counsel in another state. It can also be the wrongful death beneficiaries are different from the personal representative. Sometimes, there are also intra-family conflicts over opening a claim or the family members all decide to seek different counsel. We seem to have the biggest issues with estates in nursing home wrongful death cases.
What is the answer? There invariably is a solution to the problem, but it depends on the case.
What Is The Fastest Way To Request Medical Records?
The fastest way to get medical records is to have the provider fax or email them to you. Always call the provider first to get the correct department fax number or email address.
How Long Does The Law Allow For Medical Providers To Provide Medical Records Upon Request?
Again, this law varies from state-to-state. In Maryland, providers have 21 business days to provider records. If the doctors do not comply, we send a friendly letter reminding them of this law and then a less friendly letter.
How Do I Save Money Collecting Medical Records?
If you want to save money collecting medical records, request the documents be provided on a disc. This helps reduce per page fees.
Should I Put The Doctor's Name Or The Name Of Their Practice On The HIPAA Authorization?
To help cover all bases, you should have the name of the practice on the HIPAA.
I Keep Calling But No One Is Answering, What Should I Do?
Call a different department (billing, appointments, etc.) and tell them what is happening. They should be able to point you in the right direction.
Getting Help Getting Records
If you are having problems collecting records in a case, particularly in Maryland, you can reach out to us online and, if we can, we will give you our thoughts.