Oliver v. Mid Atlantic Permanente Medical Group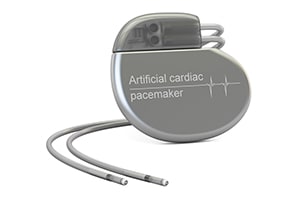 This wrongful death claim against Kaiser Permanente was filed in Baltimore City after a man's died when his bradycardia went undiagnosed. It was filed in Health Claims Arbitration on February 15, 2018, and it is the 77th medical malpractice case filed in Maryland this year.
Summary of Plaintiff's Allegations
A man was transported to the emergency room at Baltimore Washington Medical Center via ambulance after experiencing a syncopal episode (fainting caused by a sudden drop in blood pressure and heart rate). He had another episode in the emergency room, accompanied by an abnormally slow heart rate. Afterward, he was admitted to the hospital with a plan for heart pacemaker surgery.
The next day, the man was transferred to St. Agnes Hospital so that he could receive care from doctors backed by his health insurer, Kaiser Permanente. The Kaiser doctor concluded that the man's syncopal episodes were caused by sleep apnea rather than a heart defect, so he canceled the heart pacemaker surgery.
Obviously, this is a point that helps the plaintiffs' case. One hospital thought it was a good idea to perform the surgery. Kaiser made a different call. This actually happened to one of our clients this year. He was told he needed hand surgery and Kaiser did not agree. The other problem for Kaiser is that it is cheaper not to get heart surgery and chalk it up to sleep apnea.
Plaintiffs' malpractice lawyer will not need to make this point to the jury. They will figure out this possible motivation for themselves. Did economics drive the diagnosis in this case? Only the doctor would truly know the answer to that question.
Two and a half months later, the man collapsed at a work site and died. Plaintiffs' brought this lawsuit claiming his death was caused a breach of the standard of care that required the Kaiser doctor to properly identify and treat the plaintiff's condition with a pacemaker.
Additional Comments
A pacemaker is a device implanted in the chest, using electrical pulses to control abnormal heart rhythms. The statement of claim does not include the man's cause of death or autopsy results, but if he needed a pacemaker, chances are he died because his heart was not able to pump enough blood to his body.
Because the medical staff at Baltimore Washington Medical Center noticed the man's heart rate slow down as he fainted, the Kaiser doctors arguably should have suspected that his syncopal episodes had something to do with a heart irregularity. Fainting and fatigue are common symptoms of a slow heart rate (bradycardia), so the doctors at Kaiser should have ordered extensive cardiac tests to rule out arrhythmia before canceling the heart pacemaker surgery.
Sleep apnea and bradycardia are frequently seen as part of a sleep apnea syndrome so it could be he had both conditions. Patients with sleep apnea have profound bradycardia and pauses. Sometimes this necessitates a pacemaker placement. Both the plaintiffs' lawyer and Kaiser's lawyer will try to use these facts offensively.
Sick sinus syndrome (SSS) can also be a cause of bradycardias and other heart rhythm disorders. SSS is a group of signs or symptoms that indicate the sinus node is not functioning properly and might need a pacemaker to regulate the patient's heart rate.
Usually when we are talking about bradycardia in a medical malpractice case, it is a birth injury claim.
Jurisdiction
Defendants
A cardiologist in Halethorpe
Mid Atlantic Permanente Medical Group, PC (Kaiser)
Hospitals Where Patient was Treated
Baltimore Washington Medical Center
St. Agnes Hospital
Negligence
Failing to properly monitor and treat the patient.
Failing to recognize the significance of a history of prior syncopal events, including a witnessed episode accompanied by profound bradycardia.
Failing to timely identify and respond to a patient's life-threatening condition.
Failing to timely perform heart pacemaker surgery.
Specific Counts Pled
Survival Claim: Prior to his death, the man suffered anxiety, fear, and mental and physical pain as a result of the defendants' negligence.
Wrongful Death: The man suffered an untimely death as a direct result of the defendants' negligence.
Plaintiff's Experts and Areas Of Specialty
Getting a Lawyer for Your Malpractice Claim
Have you suffered a hospital injury due to the negligence of a doctor? Miller & Zois can help you. Call us at 800-553-8082 and speak to one of our medical malpractice attorneys who can help you or get an online case review.
More Malpractice Claim Information