Kaiser Permanente is the largest nonprofit health plan and hospital system in the country. The big picture goal at Kaiser is to bundle up health care by vertically integrating the cost, organization, and delivery of health care services in one bundle.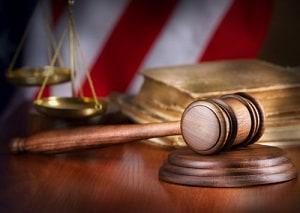 What does that mean? Kaiser often tries to be your doctor and your health insurer all rolled up into one.
How is Kaiser doing? Fairly well. Kaiser is ranked as the top private insurance health plan in Maryland, Washington, D.C., and Virginia. In 2021, Kaiser Permanente is ranked first by many rating health insurance plans. But there certainly are many medical malpractice lawsuits against Kaiser Permanente.
Medical Malpractice Lawsuits Against Kaiser Permanente
Like most health care providers, Kaiser has excellent doctors and dreadful doctors. Because of its size, there are a lot of medical malpractice claims against Kaiser and its doctors and nurses.
There are two schools of thought on Kaiser. One is the "big facilities are going to make a lot of medical errors even if the care is excellent overall" theory, which cites the fact that there are large numbers of meritorious medical malpractice claims against the likes of the Mayo Clinic, Johns Hopkins, the Cleveland Clinic, and so forth.
The other point of view, reflected by this website for example, takes you down a diametrically opposite path: that Kaiser is a non-profit in name only and that it cuts corners on patient care, its doctors don't really care about their patients, and it is a cesspool of malpractice.
This is an important question if you are considering your options between Kaiser and another health care provider. But if you are reading this page, most likely you believe you may have been hurt — or a loved one has been killed — as a result of medical malpractice by Kaiser.
If this is the case, you do not care whether Kaiser is a good medical provider or a bad one. Certainly, the judge will not allow the jury to hear evidence on this issue. What you should be focusing on is whether you have a viable malpractice claim. The only way to figure this out with certitude is to contact a lawyer to collect your medical records, evaluate them, and, if warranted, send them to a medical expert who is willing to offer testimony on your behalf at trial.
Sample Verdicts, Arbitration Awards, and Settlements with Kaiser
Below are some example verdicts, arbitration awards, and settlements with Kaiser in medical malpractice cases. You will see that most of these are in California where Kaiser does its most complete job of integrating its health insurance plans and its healthcare providers.
One lesson you can draw from the lack of verdicts against Kaiser is that this health care provider would prefer confidential settlements over verdicts that generate widespread publicity. Our malpractice lawyers experience – and our colleagues' experience — with Kaiser in Maryland is that they will fight malpractice lawsuits hard but ultimately look to settle.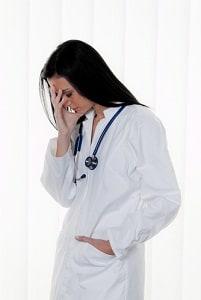 February 2019, Virginia: $12 Million Verdict: An immigrant from Africa came to the Kaiser ER with multiple risk factors for a DVT that were brushed off. The doctors dismissed her complaints as a back strain and sent her home. A week later, she had a pulmonary embolism and died. Her husband hired a malpractice lawyer and filed a lawsuit. Instead of making a reasonable settlement offer, the Kaiser let the case go to trial and got hit with a $12 million verdict.
June 2014, California: $250,000 Verdict: A 14-year-old boy was taken to the Minor Injury Clinic at Kaiser Hospital Walnut Creek after he injured his left wrist playing soccer. He was diagnosed with a fracture, splinted, and discharged. He continued to experience pain and discomfort for hours after his discharge and eventually found himself back at the hospital. The splint was replaced, and an intramuscular injection of pain medication was administered into his right buttock. Almost immediately after returning home, he began to experience pain and redness at the injection site as well as pain in his right foot. He was admitted to the Emergency Department at Kaiser Hospital after presenting with fever, tachycardia, and septic shock. Blood cultures came back positive for Group A Strep. He was quickly transferred to Oakland Medical Center where he was treated for sepsis, cellulitis, and bacteremia. During his treatment, his wrist fracture developed osteomyelitis which required multiple surgeries and drainage. His parents sued Kaiser on his behalf, claiming they failed to properly inject the pain medication. Plaintiffs claimed that the infection was caused by a tainted injection, introducing bacteria into his system, resulting in cellulitis. Defendants argued the needle was properly sterilized and all fell within the standard of care. The matter proceeded to arbitration where Plaintiff was awarded $250,000.
September 2013, California: $4,900,000 Verdict: A 17-year-old boy was transferred to Kaiser Permanente San Diego Medical Center after being treated at UCSD Medical Center for a stab wound. Shortly after he was transferred, his breathing tube became dislodged, and he suffered respiratory distress. Physicians were unable to revive the teenage for approximately 13 minutes, resulting in permanent brain damage. His family sued the physicians and Kaiser for medical malpractice for failing to adequately monitor and replace the breathing tube in time. Defendants denied negligence, arguing the doctors proceeded well within the standards of care. Per Kaiser Health Plan requirements, the arguments went to arbitration, where the Defendants were found at fault. Plaintiff was awarded $4,900,000.
September 2012, California: $5,000,000 Verdict: A
24-year-old male presented to Kaiser Permanente Hospital with complaints of severe abdominal pain. He was admitted for a perceived appendicitis and had his appendix removed. Shortly after being discharged he noticed redness and swelling around the IV site. He returned the following week with continued abdominal pain and increased redness in his arm. The physician prescribed him pain medication and antibiotics for a possible infection. He also obtained blood cultures and set up an appointment with Kaiser's infectious disease department for the next day. Two days after his visit to the hospital, his blood cultures revealed that he had MRSA; however, he did not show for his follow-up appointment and as such, was not notified of the lab results. During the next month, he developed an abscess growth on his spine and returned shortly after that with overwhelming pain. He was diagnosed with osteomyelitis in his spine and required emergency decompression surgery. Unfortunately, his condition became inoperable rendering him a wheelchair-bound paraplegic, with minimal sensation in his lower extremities. The man sued Kaiser Permanente for failing to timely contact him about the infection. Plaintiff claimed that during his initial visit he had recently updated his DMV records to show his residency at his mother's home. Kaiser shredded the copy immediately after his discharge. Plaintiff argued that had Kaiser referred to his paper chart, they would have noted his mother and her cell number listed on his contact information. The argument is had he been contacted sooner, he would have sought necessary treatment to prevent the unfortunate circumstances. Defendants argued that driver's license copies are not saved unless necessary (which is not a bad argument). Kaiser blamed the plaintiff for not going to his infectious disease appointment. A Fresno County jury found Plaintiff 70% at fault and Kaiser 30% at fault with a rendered verdict at $5,000,000 – which was reduced to $1.5 million.
June 2011, California: $2,727,680 Verdict: A 52-year-old mother of two visited her family practitioner at Kaiser Permanente after she began to experience episodes of shortness of breath. The physician noted an elevated heart rate and ordered an EKG. After abnormal results were shown, a chest X-ray, CBC, and other blood tests were conducted to rule out anemia. The woman was informed by her physician that the blood tests were normal. She continued to experience shortness of breath and chest tightness throughout the following week. She presented to Kaiser Urgent Care in Santa Clara where she was diagnosed with a pulmonary embolism and was transferred to Kaiser Permanente Panorama City Hospital. That same evening she coded, passed away the following day. Her family sued Kaiser Permanente and the primary care physician on her behalf. Plaintiffs claimed Defendant Physician failed to consider a differential diagnosis during her initial visit. They further alleged that the decedent's risk factors for pulmonary embolism should have been considered as she was obese and used the NuvaRing. Defendants argued the decedent's complaints were not typical for a pulmonary embolism and had the embolism been diagnosed during the initial visit, there was no guarantee of survival. A LA County jury rendered a $2,772,680 verdict for the Plaintiffs.
November 2009, California: $5,000,000 Verdict: A 46-year-old Valencia assistant principal visited his Kaiser primary care doctor after he began to experience symptoms of intermittent blindness in his right eye. He was referred to an ophthalmologist who found no abnormalities. Over the following weeks, he continued to have vision problems as well as headaches, neck pain, and tingling in his left pinky. He visited a Kaiser Neurologist who diagnosed him with an ocular migraine headache and ordered an MRI and MRA. However, before the tests were conducted, he experienced complete vision loss in his right eye. He was treated by a physician at Kaiser Woodland Hills Urgent Care where he was told he was experiencing an ocular migraine and a CT scan was ordered. Unfortunately, while waiting for the scan results the man suffered a devastating stroke. It was determined that a carotid artery dissection caused his stroke with complications so severe they resulted in bilateral amputations of his legs, leaving him wheelchair-bound and requiring 24-hour assistance. The man and his wife sued Kaiser Permanente for medical malpractice. Plaintiffs claimed the defendants were negligent in failing to timely diagnose the cause of his intermittent blindness. Plaintiffs also claimed that during multiple visits, the physicians were in a hurry, and were not ordering the necessary tests. Per Kaiser Health Plan requirements, the matter proceeded to arbitration where the Plaintiffs were awarded $5,000,000.
July 2009, Oregon: $200,000 Settlement: A 3-year-old boy required placement of a feeding tube during a hospital visit. Unfortunately, during the placement, the physician perforated his bowel. The perforation was discovered by the same physician the following day. Unfortunately, the perforation was so severe, especially for such a young child, he passed away eight days later from septic shock. His parents sued the physician, who was employed by Kaiser Permanente, for wrongful death. Plaintiffs claimed they did not learn the reason for their son's death until six months later when a news article published a series about the physician's checkered past. They noted that the defendant misled them by claiming their son had developed a postoperative infection. The parties agreed to settle for $200,000.
Contact a Kaiser Medical Malpractice Lawyer in Maryland
If you believe that you have a medical malpractice case against Kaiser or any other healthcare provider, contact our attorneys to get a free internet request for consultation.