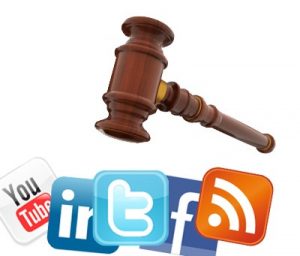 You know what's funny about stuff you post on the internet? It's public, and that means people can see it. This includes those you would rather not see it. For example, if you are a disability claimant, you may want to forego that chance to post a video on YouTube of yourself half-naked, covered in tin foil, breakdancing to "Magic Carpet Ride." Once somebody sees it, you could have a problem with your total disability claim.
This is also very important for people who are making a personal injury claim. Nowadays just about everybody has some form of social media account, and just about all of them give the user the ability to post pictures or videos.
As a personal injury lawyer, increasingly I am seeing defense attorneys checking my clients out on the web, including social media accounts. Defense attorneys also seek access to these accounts in discovery. I always object to producing social media login information, and so far I have not yet had anyone take the issue before a judge.  Even posts without pictures that describe what you are doing or how you are feeling can be easily taken out of context.