The trucking business is a dog-eat-dog world.
Shippers want to get their products moved as cheaply as possible.  Smaller trucking companies are often the best choice to keep cost down.  Smaller trucking companies.  They have low overhead and simpler systems. Many trucking companies — usually smaller trucking companies — have less systemic checks and balances.  And they cut corners — safety corners — like crazy to keep costs down.
As a result of all of this, truck accidents happen.  Too many plaintiffs' truck accident lawyers leave millions on the table because they do not explore potential claims against the brokers and shippers.
Broker and Shipper Liability in Truck Accident Cases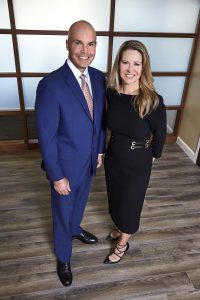 Shippers and brokers, whose job it is to find these low-cost truckers, flock to these companies because they cost less.  But shippers and brokers have a responsibility to select trucking companies that are not putting the rest of us at risk of getting seriously hurt or dying in a truck accident.  They have access to the safety performance measurement system (SMS) that measures carrier performance in a wide range of categories and puts out this information online.
Most brokers and shippers do the right thing and hire safe companies.  This might cost a bit more but it is the right thing to do and the safest way for the shipper and broker to avoid liability.  But what happens in far too many truck accident cases is that the trucking company was operating on a shoestring budget.  After a truck accident, this little carrier disappears or declares bankruptcy when they get sued.
Maryland Broker/Shipper Law in Truck Accident Cases
The standard for the negligent hiring of a contractor was set forth in Schramm v. Foster. In Schramm, the shipper, Jasper Products, LLC, retained a broker, to orchestrate the transportation of soy milk from one of its facilities in Missouri to New Jersey. To transport the milk, C.H. Robinson hired an independent contractor, Groff Brothers Trucking. While delivering the milk, the Groff Brother's driver caused a catastrophic accident in Allegheny, Maryland that resulted in severe and permanent injuries to the Plaintiffs.
Following the accident, the Plaintiffs filed suit in federal court alleging various counts including the negligent hiring of a contractor. Following discovery, the broker moved for summary judgment. In ruling on the motion, the court stated that "Maryland law recognizes that an employer may be held liable for negligence in 'selecting, instructing, or supervising… [an independent] contractor," citing Rowley v. Mayor and City Council of Baltimore.
In outlining this common law duty, the Court said;
This duty to use reasonable care in the selection of carriers includes, at least, the subsidiary duties (1) to check the safety statistics and evaluations of the carriers with whom it contracts available on the SafeStat database maintained by FMSCA, and (2) to maintain internal records of the person with whom it contracts to assure that they are not manipulating their business practices in order to avoid unsatisfactory SafeStat ratings. Cf. L.B. Foster Co., Inc. v. Hurnblad, 418 F.2d 727 (9th Cir. 1969). These obligations are not onerous, and I do not find that imposition of such a common law duty would be incompatible with the regulations promulgated by the FMCSR. See 49 C.F.R. § 355.25 (prohibiting State law or regulation pertaining to commercial motor vehicle safety which is incompatible with the provisions of the FMCSR); 49 CFR Pt. 355, App. A(2)(b) (state requirements that are more stringent than federal requirements must not "create 'an undue burden on interstate commerce,' e.g., do not delay, interfere with, or increase that cost or the administrative burden for a motor carrier transporting property or passengers in interstate commerce"). To the contrary, imposing a common law duty on third-party logistics companies to use reasonable care in selecting carriers furthers the critical federal interest in protecting drivers and passengers on the nation's highways.
The Schramm Court's reliance on Rowley is instructive. In that case, the Maryland Court of Appeals adopted the principles stated in the Restatement (Second) of Torts § 409-429. In particular, § 411 of the Restatement (Second) states that "[a]n employer is subject to liability for physical harm to third persons caused by his failure to exercise reasonable care to employ a competent and careful contractor (a) to do work which will involve a risk of physical harm unless it is skillfully and carefully done; or (b) to perform any duty which the employers owes to third persons." Illustration 5 to § 411 of the Restatement (Second) describes a situation that would involve a risk of physical harm unless skillfully and carefully done:
A, a builder, employs, B, a Teamster, to haul materials through the streets from a nearby railway station to the place where A is building a house. A knows that B's trucks are old and in bad condition and that B habitually employs inexperienced and inattentive drivers. C is run over by a truck carrying A's material and driven by one of B's employees. A is subject to liability to C if the accident is due either to the bad condition of the truck or the inexperienced or inattention of the driver.
Other Jurisdictions
Maryland is not the only state to recognize such a common law duty. In Jones v. C.H. Robinson Worldwide, Inc., 558 F.Supp.2d 630, 639 (W.D.Virginia 2008), the United States District Court of Virginia held that "Virginia law recognizes a claim for the negligent hiring of either an employee or an independent contractor." The Court went on to adopt § 411 of the Restatement (Second), holding that the scope of the duty does not just involve ultra-hazardous activities but extends "to any situation involving the hiring of an independent contractor where the work will involve a risk of physical harm unless it is skillfully and carefully done. The Court also agrees that the operation of a tractor-trailer upon the public highways does involve such a risk of physical harm." Jones at 642.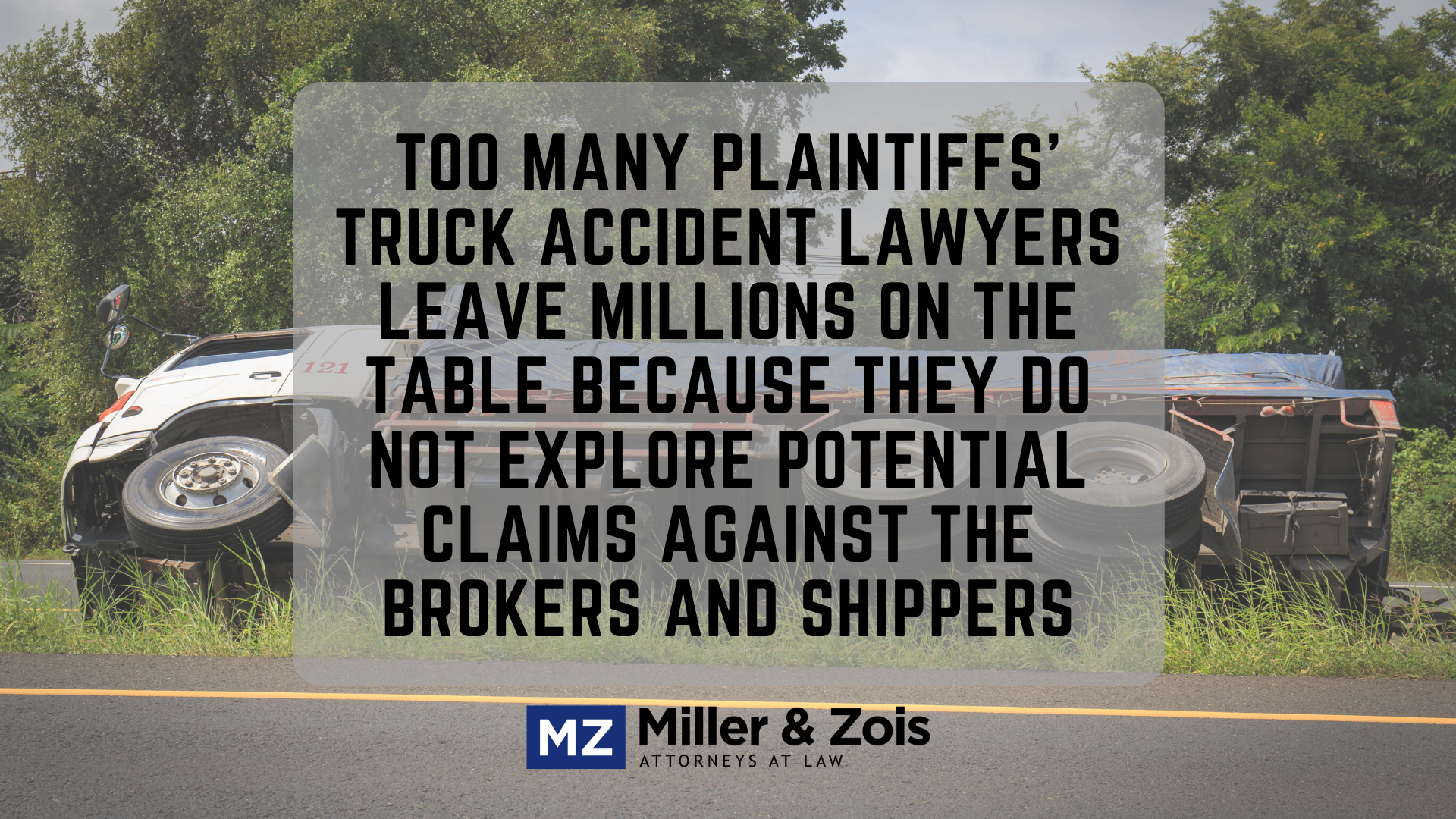 Similarly, the Supreme Court of New Jersey held that "an employer may be charged with negligence in hiring an independent contractor where it is demonstrated that he should have known, or might by the exercise of reasonable care have ascertained, that the contractor was not competent." Puckrein v. ATI Transport, Inc., 186 N.J. 563, 579, 897 A.2d 1034 (2006).
According to the Court, "a company whose core purpose is the collection and transportation of materials on the highways, has a duty to use reasonable care in the hiring of an independent trucker including a duty to make an inquiry into that trucker's ability to travel legally on the highways."  Most importantly, the Court noted the duty to make a reasonable inquiry does not end with the initial investigation. There is a continuing duty to ensure that the trucking company is competent to safely operate on the roadways, citing Reuben I. Friedman, Annotation, When is Employer Chargeable with Negligence in Hiring Careless, Reckless, or Incompetent Contractor, 78 A.L.R. 910, 916 (1977).
Courts in other jurisdictions have found a similar common law duty. See L. B. Foster Co. v. Hurnblad, 418 F.2d 727, 730 (9th Cir. 1969); Hudgens v. Cook Industries, Inc., 1973 OK 145, 521 P.2d 813 (1973); Risley v. Lenwell, 129 Cal.App.2d 608, 277 P.2d897 (1955); Davies v. Commercial Metals Co., 35 Fla. L. Weekly D1982, 46 So.3d 71 (2010); Stone v. Pinkerton Farms, Inc., 741 F.2d 941 (7th Cir. 1984); Wabash County v. Pearson, 120 Ind. 426, 22 N.E. 134 (1889); Hixon v. Sherwin-Williams Co., 671 F.2d 1005 (7th Circ. 1982).