This page is for truck accident lawyers looking to find additional insurance by bringing in the broker or shipper.  Too many attorneys ignore the broker-shipper liability path to higher settlement amounts.  This page explains the path to bringing in these defendants and gives 2023 updated case law.
The Realities of the Trucking Business
The trucking business is a dog-eat-dog world.
Shippers want to get their products moved as cheaply as possible.  Smaller trucking companies are often the best choice to keep cost down.  Smaller trucking companies.  They have low overhead and simpler systems. Many trucking companies — usually smaller trucking companies — have less systemic checks and balances.  And they cut corners — safety corners — like crazy to keep costs down.
As a result of all of this, truck accidents happen.  Too many plaintiffs' truck accident lawyers leave millions on the table because they do not explore potential claims against the brokers and shippers.
For truck accident lawyers, we go after shippers or brokers because they have deeper pockets than individual drivers or small trucking companies. It is often the only path to full compensation for the victim's injuries.
Broker and Shipper Liability in Truck Accident Cases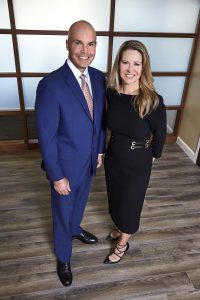 Shippers and brokers, whose job it is to find these low-cost truckers, flock to these companies because they cost less.  But shippers and brokers have a responsibility to select trucking companies that are not putting the rest of us at risk of getting seriously hurt or dying in a truck accident.  They have access to the safety performance measurement system (SMS) that measures carrier performance in a wide range of categories and puts out this information online.
Most brokers and shippers do the right thing and hire safe companies.  This might cost a bit more, but it is the right thing to do and the safest way for the shipper and broker to avoid liability.  But what happens in far too many truck accident cases is that the trucking company was operating on a shoestring budget.  After a truck accident, this little carrier disappears or declares bankruptcy when they get sued.
In truck accident cases, the primary defendants are often the truck driver and the trucking company. However, when a broker or shipper is involved in the transportation process, the question of their liability can arise, adding another layer of complexity to the litigation. Here's an overview of shipper and broker liability in this situation.
Shipper Liability
A shipper is an individual or company responsible for organizing the shipment of goods. Shippers can be held liable in truck accident cases under specific circumstances:
Negligent Selection: If a shipper hires a trucking company or driver known to have safety issues or a history of violations, they might be held responsible for "negligent selection" or "negligent hiring." This is particularly relevant if the shipper had knowledge of, or should have known about, these concerns.
Loading Issues: If a shipper's improper loading of a truck contributes to an accident (e.g., unbalanced loads causing a tip-over), the shipper bears some responsibility.
Hazardous Materials: Shippers dealing with hazardous materials have a higher duty of care. If they fail to provide appropriate warnings, instructions, or protective measures related to transporting these materials, they could be held liable in case of an accident.
Broker Liability
Brokers act as intermediaries between shippers and carriers. Their main job is to coordinate the transportation of goods, but they typically don't have any direct involvement in the actual shipping process. Their potential liability includes:
Negligent Selection: Similar to shippers, brokers can be held liable if they arrange for goods to be transported by a carrier with a known history of safety violations or other concerns.
Contractual Issues: Brokers often use contracts to define their relationships with carriers and shippers. If a broker fails to adhere to contract terms related to safety or other provisions, and that failure contributes to an accident, they might face liability.
Acting as a Carrier: If a broker goes beyond their role as an intermediary and takes on duties typical of a carrier, they might be held to the same standards and responsibilities as a carrier. This can happen if a broker exercises control over routes, equipment, or other operational aspects.
Challenges and Considerations:
Federal Regulations: The Federal Motor Carrier Safety Administration (FMCSA) sets regulations for both carriers and brokers. Compliance with these rules (or the lack thereof) can influence liability.
Vicarious Liability: Sometimes, plaintiffs try to argue that the broker or shipper should be held vicariously liable for the negligence of the driver or the trucking company. This argument can be a stretch unless there's a clear employer-employee relationship or other controlling factors.
Insurance Issues: Insurance policies and coverage amounts play a significant role in truck accident litigation. Brokers and shippers typically have insurance policies separate from carriers, so determining which policies apply (and in what amounts) can be crucial.
Economic Realities:
Maryland Broker/Shipper Law in Truck Accident Cases
The standard for the negligent hiring of a contractor was set forth in Schramm v. Foster. In Schramm, the shipper, Jasper Products, LLC, retained a broker to orchestrate the transportation of soy milk from one of its facilities in Missouri to New Jersey. To transport the milk, C.H. Robinson hired an independent contractor, Groff Brothers Trucking. While delivering the milk, the Groff Brother's driver caused a catastrophic accident in Allegheny, Maryland, that resulted in severe and permanent injuries to the Plaintiffs.
Following the accident, the Plaintiffs filed suit in federal court alleging various counts, including the negligent hiring of a contractor. Following discovery, the broker moved for summary judgment. In ruling on the motion, the court stated that "Maryland law recognizes that an employer may be held liable for negligence in 'selecting, instructing, or supervising… [an independent] contractor," citing Rowley v. Mayor and City Council of Baltimore.
In outlining this common law duty, the Court said;
This duty to use reasonable care in the selection of carriers includes, at least, the subsidiary duties (1) to check the safety statistics and evaluations of the carriers with whom it contracts available on the SafeStat database maintained by FMSCA, and (2) to maintain internal records of the person with whom it contracts to assure that they are not manipulating their business practices in order to avoid unsatisfactory SafeStat ratings. Cf. L.B. Foster Co., Inc. v. Hurnblad, 418 F.2d 727 (9th Cir. 1969). These obligations are not onerous, and I do not find that imposition of such a common law duty would be incompatible with the regulations promulgated by the FMCSR. See 49 C.F.R. § 355.25 (prohibiting State law or regulation pertaining to commercial motor vehicle safety which is incompatible with the provisions of the FMCSR); 49 CFR Pt. 355, App. A(2)(b) (state requirements that are more stringent than federal requirements must not "create 'an undue burden on interstate commerce,' e.g., do not delay, interfere with, or increase that cost or the administrative burden for a motor carrier transporting property or passengers in interstate commerce"). To the contrary, imposing a common law duty on third-party logistics companies to use reasonable care in selecting carriers furthers the critical federal interest in protecting drivers and passengers on the nation's highways.
The Schramm Court's reliance on Rowley is instructive. In that case, the Maryland Court of Appeals adopted the principles stated in the Restatement (Second) of Torts § 409-429. In particular, § 411 of the Restatement (Second) states that "[a]n employer is subject to liability for physical harm to third persons caused by his failure to exercise reasonable care to employ a competent and careful contractor (a) to do work which will involve a risk of physical harm unless it is skillfully and carefully done; or (b) to perform any duty which the employers owes to third persons." Illustration 5 to § 411 of the Restatement (Second) describes a situation that would involve a risk of physical harm unless skillfully and carefully done:
A, a builder, employs, B, a Teamster, to haul materials through the streets from a nearby railway station to the place where A is building a house. A knows that B's trucks are old and in bad condition and that B habitually employs inexperienced and inattentive drivers. C is run over by a truck carrying A's material and driven by one of B's employees. A is subject to liability to C if the accident is due either to the bad condition of the truck or the inexperienced or inattention of the driver.
Other Jurisdictions
Maryland is not the only state to recognize such a common law duty. In Jones v. C.H. Robinson Worldwide, Inc., 558 F.Supp.2d 630, 639 (W.D.Virginia 2008), the United States District Court of Virginia held that "Virginia law recognizes a claim for the negligent hiring of either an employee or an independent contractor." The Court went on to adopt § 411 of the Restatement (Second), holding that the scope of the duty does not just involve ultra-hazardous activities but extends "to any situation involving the hiring of an independent contractor where the work will involve a risk of physical harm unless it is skillfully and carefully done. The Court also agrees that the operation of a tractor-trailer upon the public highways does involve such a risk of physical harm." Jones at 642.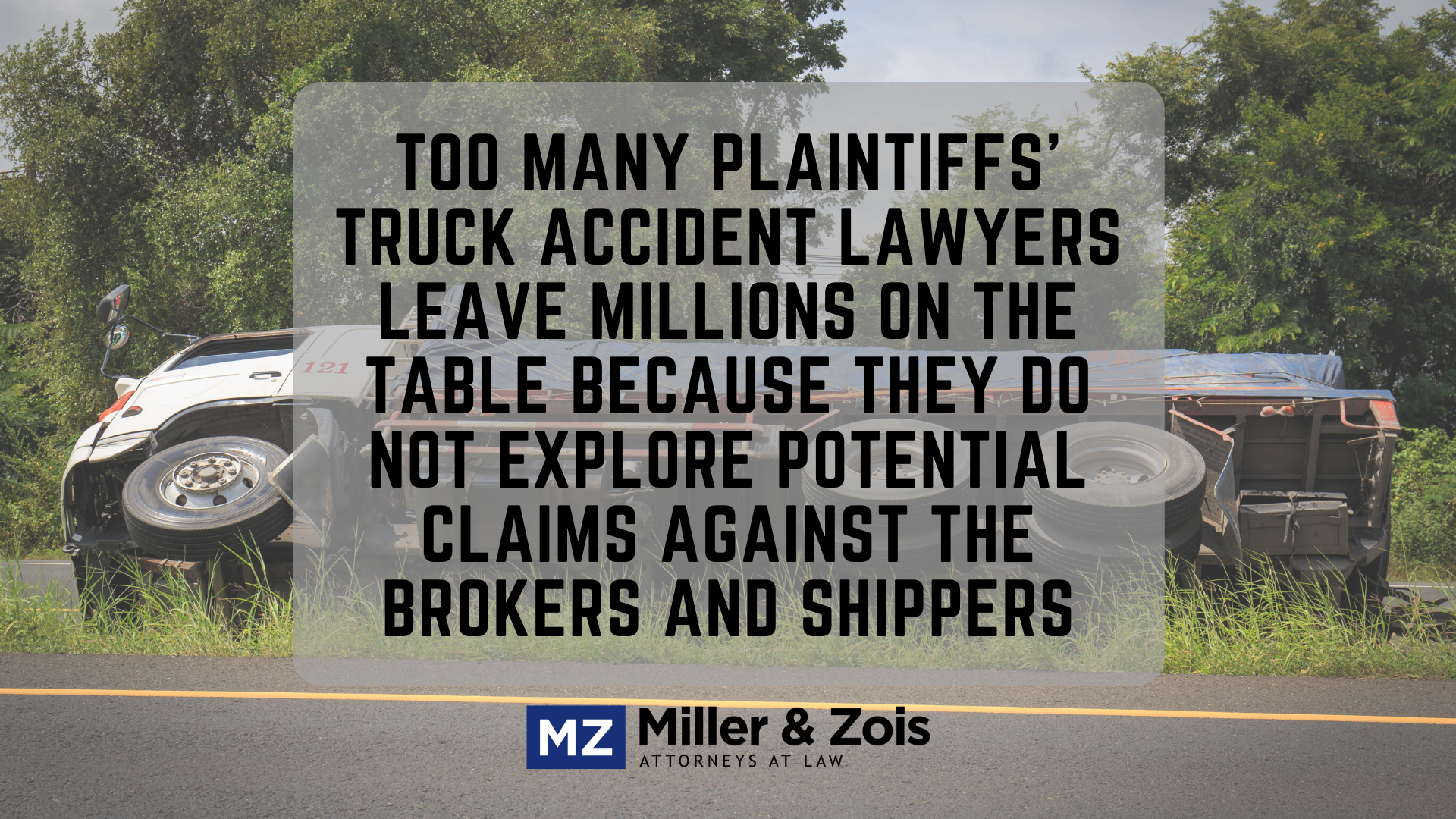 Similarly, the Supreme Court of New Jersey held that "an employer may be charged with negligence in hiring an independent contractor where it is demonstrated that he should have known, or might by the exercise of reasonable care have ascertained, that the contractor was not competent." Puckrein v. ATI Transport, Inc., 186 N.J. 563, 579, 897 A.2d 1034 (2006).
According to the Court, "a company whose core purpose is the collection and transportation of materials on the highways, has a duty to use reasonable care in the hiring of an independent trucker including a duty to make an inquiry into that trucker's ability to travel legally on the highways."  Most importantly, the Court noted the duty to make a reasonable inquiry does not end with the initial investigation. There is a continuing duty to ensure that the trucking company is competent to safely operate on the roadways, citing Reuben I. Friedman, Annotation, When is Employer Chargeable with Negligence in Hiring Careless, Reckless, or Incompetent Contractor, 78 A.L.R. 910, 916 (1977).
Courts in other jurisdictions have found a similar common law duty. See L. B. Foster Co. v. Hurnblad, 418 F.2d 727, 730 (9th Cir. 1969); Hudgens v. Cook Industries, Inc., 1973 OK 145, 521 P.2d 813 (1973); Risley v. Lenwell, 129 Cal.App.2d 608, 277 P.2d897 (1955); Davies v. Commercial Metals Co., 35 Fla. L. Weekly D1982, 46 So.3d 71 (2010); Stone v. Pinkerton Farms, Inc., 741 F.2d 941 (7th Cir. 1984); Wabash County v. Pearson, 120 Ind. 426, 22 N.E. 134 (1889); Hixon v. Sherwin-Williams Co., 671 F.2d 1005 (7th Circ. 1982).
Recent Broker-Shipper Liability Opinions
Cornejo v. Dakota Lines, Inc. (Illinois 2023): The court examined if a shipping broker, who had an agreement with a trucking company to transport goods for a client, could be held accountable for any errors made by the trucking company's driver. The main issue was whether the driver or the trucking company directly represented the shipping broker. The court determined, unfortunately, that there wasn't sufficient evidence to show that the trucking company was acting on the broker's behalf.
Aspen American Insurance Company v. Landstar Ranger, Inc. (2023): The 11th Circuit looked at the Federal Aviation Administration Authorization Act (FAAAA) "safety exception," concluding that its specific language does not cover general state law negligence claims, even if they pertain to safety concerns under state safety regulations. In a specific case, a freight broker had been duped into arranging transport for a shipment, mistakenly believing they were dealing with a trusted carrier. However, the goods were stolen by an impersonator of the said carrier. The aggrieved party's insurance company subsequently filed a lawsuit against the broker, alleging negligence in their hiring, supervision, and entrustment processes. The initial trial court had dismissed the claims, emphasizing that the "safety exception" in the FAAAA only applied in situations where it limited a state's safety regulations concerning motor vehicles.  Yes, this is a property damage case that is behind the scope of our interest here.  But the problem is that this interpretation conflicts with a decision by the 9th Circuit Court of Appeals opinion in the Miller cases (summarized below) that is very favorable to plaintiffs.
Miller v. C.H. Robinson Worldwide (2020): The Ninth Circuit Court revived a personal injury suit against a prominent freight broker after a lower court had previously dismissed it. The core of the dispute was whether states have the authority to impose a common law duty on freight brokers to ensure they select motor carriers that provide safe transportation. The broker argued that the FAAAA preempted this kind of state regulation. The FAAAA prohibits states from enacting laws related to the pricing, route, or service of any motor carrier. However, there's an exception in the FAAAA for state safety regulations. The key issue was whether negligence claims against brokers fall under this safety exception.  The Ninth Circuit determined that the plaintiff's negligence claim did fall under this safety exception and, therefore, was not overridden by the FAAAA. This decision opened the door for the plaintiff to sue the broker after a truck accident left him paralyzed. In 2022, the U.S. Supreme Court refused to hear the broker's appeal.