There has been some controversy recently in the community of Maryland lawyers who handle personal injury and worker's compensation claims when it comes to finding an expert who can testify to the plaintiff's injuries in car accident cases.  Sometimes, you have a doctor, often the treating doctor, who was at one time faced disciplinary charges for something or another.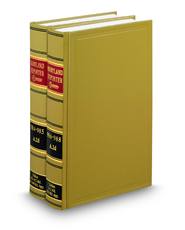 Why are we dealing with a doctor with a history of problems in the first place?  Good question.  Sometimes the charges are not serious or not related to the quality of care the doctor is providing. Sometimes the doctor is a treating doctor you did not choose to have as your witness.  In other cases, you may not have knowledge of the disciplinary action against the doctor.
In the real world, it can sometimes be difficult to locate medical providers who will treat patients who were injured in accidents or on the job. If the patient was injured in an accident, the physician may have to wait for payment until the personal injury case resolves. In the case of a work-related injury, the physician must by law accept payment according to the fee schedule set by the Maryland Worker's Compensation Commission, which is usually far less than the rates paid by private insurers. Many medical providers aren't willing to accept these conditions, so the few who will are an invaluable resource for Maryland personal injury lawyers and our clients.
One of the local medical practices willing to treat these sorts of patients has become involved in proceedings before the Maryland Board of Physicians. Some of their doctors have pending disciplinary charges, and some others have already consented to orders resolving the charges. This has attracted the attention of those in the legal community working on those sorts of cases and has been commented on by industry bloggers.
I kind of view this as a tempest in a teapot. The charges are not the sort where I would expect any of the physicians involved to lose their licenses or have them suspended. But it absolutely is a thing.  If it might bother a single juror, it is a thing.
Anyway, the key point is that in Maryland, the existence of the charges and/or disciplinary orders before the Maryland Board of Physicians is not discoverable or admissible in any civil or criminal action in the State of Maryland.  Too many unsuspecting car accident lawyers in Maryland do not know this and their clients get burned.
The Statute on Point
The statute for this is Md. Health Occupations Code Ann. §14-410 (a). The statute says that:
(1) The proceedings records, or files of the Board or any of its investigatory bodies are not discoverable and are not admissible in evidence; and
(2) Any order passed by the Board is not admissible in evidence.
So if you find that you have a treating physician or an expert witness who has been involved in proceedings before the Maryland Board of Physicians, relax. Those proceedings will never come into evidence, and the jury will never hear about them. Provided, of course, that you are prepared with a motion in limine citing the law on the issue.
Not for nothing, the purpose of this statute is not to help personal injury victims but to protect doctors we are suing for medical malpractice.   But this by-product sometimes helps personal injury lawyers.
This Win Might Be a Loss
Of course, the question you have to ask yourself is whether you want a doctor who has been disciplined by the Maryland Board of Physicians.  There was a case a few years ago where some Maryland doctors in a group who do a lot of personal injury and workers' compensation cases were disciplined for something that was said to me — according to the gossip mill of unbiased observers who handle these cases — trumped-up charges.  I have no clue one way or the other.  But you want to think twice before willingly picking a doctor who has had disciplinary problems because where there is smoke there is quite often fire.