by Peter Grier
The Daily Record
July 7, 2004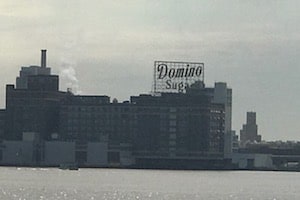 The daughter and the estate of a woman burned to death in an industrial accident at Domino Sugar's Baltimore facility confidentially settled their wrongful death/survival action against Maryland Mechanical Systems Inc. of Highlandtown at the close of the plaintiff's case.
Ronald V. Miller, Jr., a lawyer for the estate of Patricia A. "Patsy" Martin, 36, on behalf of three of her six siblings, Mary M. Conner, Colleen B. Brown and James J. Martin, as its personal representatives, said he was pleased with the outcome.
"We're happy with the way it turned out," Miller said, adding that after talking with several jurors after they were excused, he had the sense "we had 'em."
At the same time, Miller said the case very easily could have deadlocked on the causation issue — whether there was a design defect as the plaintiffs claimed, or the defense theory of human error.
"They were in our favor, but had questions about causation," Miller said, though he was quick to add "they hadn't heard the defense case on causation."
But the plaintiffs felt they were ahead in surviving summary judgment and getting their case to a jury.
"Getting our elements in and getting our case to the jury was the key to the game," Miller said.
Douglas W. Biser, lawyer for Maryland Mechanical, declined to discuss the settlement, but said he and his client also were pleased with the settlement.
Martin, a Domino Sugar employee, died of injuries sustained after nearly half her body was burned by a superheated slurry of water, raw sugar and calcium hydroxide while she and another worker were unclogging a strainer at the company's Baltimore plant in July 2000.
Miller said the accident was the plant's first fatality.
Domino was not a defendant because it already paid the workers' compensation claim. However, both Miller and J. Edward Martin, the lawyer representing Martin's daughter, Deanna Marie Melton, 9, through Robert C. Melton as her father and next friend, praised the way the company handled the case.
In addition, Domino paid Colleen Brown, also a Domino employee, for the 14 months she stayed away from the plant after her sister's accident, Miller said.
Deanna Melton will not get the settlement money until she reaches her 18th birthday, Martin said.
An unusual aspect of the case is that wrongful death/survivor claim and the estate claim, joined for trial, originally were filed separately.
A case between Conner and Melton over the custody of Deanna Melton, who lives with her father and has his name on her birth certificate, is pending in Baltimore City Circuit Court, Martin said.