SOL in Personal Injury Cases
Every state has a statute of limitations: a drop-dead date for bringing personal injury claims. Below is a list of each state's deadlines.
Huge caveats in using this information. Check the statute (there is a link) to make sure the law has not changed (or that we got it right in the first place). Second, remember that exceptions can shorten or extend the statute of limitations. Literally one-third of legal malpractice cases stem from blowing limitations. True fact: 83.6% of those attorneys thought they could figure out the statute of limitations with a quick Google search. (Okay, not really.) The point is, in a minority of cases, you have to peel the onion beyond just looking at the default personal injury statute of limitations.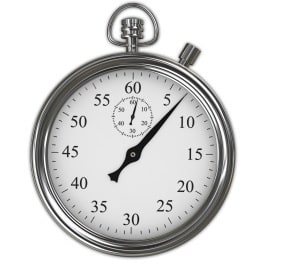 The biggest landmines in personal injury claims SOL against governmental entities and claims where you are not sure which state's statute of limitations applies to the claim. On the latter, watch out for states with a borrowing statute. It might say the state has a SOL of 4 years, but if the accident happened in a three-year state, that claim might not fly after year 3.
Enough caveats. You get the point. Here is the list:
| | | |
| --- | --- | --- |
| Alabama | 2 years | Ala. Code Sec. 6-2-38 |
| Alaska | 2 years | Alaska Stat. Sec. 9.10.070 |
| Arizona | 2 years | Ariz. Rev. Stat. Sec. 12-542 |
| Arkansas | 2 years | Ark. Stat. Sec. 16-114-203 |
| California | 2 years | Cal. Code of Civ. Proc. Sec. 335.1 |
| Colorado | 2 years | Colo. Rev. Stat. Sec. 13-80-102 |
| Connecticut | 2 years | Conn. Gen. State. Sec. 52-584 |
| Delaware | 2 years | Del. Code Ann. Title 10, Sec. 8119 |
| District of Columbia (D.C.) | 3 years | D.C. Code Ann. Sec. 12-301 |
| Florida | 4 years | Fla. Stat. Ann. Sec. 95.11 |
| Georgia | 2 years | Ga. Code Ann. Sec. 9-3-33 |
| Hawaii | 2 years | Haw. Rev. Stat. Sec. 657.7 |
| Idaho | 2 years | Idaho Code Sec. 5-219 |
| Illinois | 2 years | Ill. Ann. State. Ch. 735, Art. 8, Sec. 13-202 |
| Indiana | 2 years | Ind. Code Ann. Sec. 34-11-2-4 |
| Iowa | 2 years | Iowa Code Ann. Sec. 614.1 |
| Kansas | 2 years | Kan. Stat. Ann. Sec. 60-513 |
| Kentucky | 1 year | Ky. Rev. Stat. Sec. 413.140 |
| Louisiana | 1 year | La. Civ. Code Ann. Art. 3492 |
| Maine | 6 years | Maine Rev. Stat. Ann. Title 14, Ch. 205, Sec. 752 |
| Maryland | 3 years | Md. Ann. Code Sec. 5-101 |
| Massachusetts | 3 years | Mass. Gen. Laws, Art. 260, Secs. 2A, 4 |
| Michigan | 3 years | Mich. Comp Laws Sec. 600.5805(9) |
| Minnesota | 2 years | Minn Stat Ann. Sec 541-05 – 541-07 |
| Mississippi | 3 years | Miss. Code Ann. Sec. 15-1-49 |
| Missouri | 5 years | Missouri Ann. Stat. Title 35, Sec. 516.120 |
| Montana | 3 years | Mont. Code Ann. Sec. 27-2-204, 27-2-207 |
| Nebraska | 4 years | Neb. Rev. Stat. Sec. 25-207 |
| Nevada | 2 years | Nev. Rev. Stat. Sect. 11.190 |
| New Hampshire | 3 years | N.H. Rev. State. Sec. 508.4 |
| New Jersey | 2 years | N.J. Stat. Ann. Sec. 2A:14-2 |
| New Mexico | 3 years | N.M. Stat. Ann. Sec. 37-1-8 |
| New York | 3 years | N.Y. Civ. Prac. R. Sec. 214 |
| North Carolina | 3 years | N.C. Gen. Stat. Sec. 1-52 |
| North Dakota | 6 years (wrongful death is two years) | N.D. Cent. Code Sec. 28-01-16, 28-01-18 |
| Ohio | 2 years | Ohio Rev. Code Sec. 2305.10 |
| Oklahoma | 2 years | Okla. Stat. Ann. Title 12, Sec. 95 |
| Oregon | 2 years | Ore. Rev. Stat. Sec. 12.110 |
| Pennsylvania | 2 years | 42 Pa. Con. Stat. Sec. 5524 |
| Rhode Island | 3 years | R.I. Gen. Laws Sec. 9-1-14 |
| South Carolina | 3 years | S.C. Code Ann. Sec. 15-3-530 |
| South Dakota | 3 years | S.D. Comp. Laws Ann. Sec. 15-2-14 |
| Tennessee | 1 year | Tenn. Code Ann. Sec. 28-3-104 |
| Texas | 2 years | Tex. Civ. Prac.&Rem. Code Sec. 16.003 |
| Utah | 4 years | Utah Code Ann. Sec. 78-12-28 |
| Vermont | 3 years | Vt. Stat. Ann. Title 12, Sec. 512 |
| Virginia | 2 years | Va. Code Sec. 8.01-243 |
| Washington | 3 years | Wa. Rev. Code Ann. Sec. 4.16.080 |
| Washingon, D.C. | 3 years | D.C. Code Ann. Sec. 12-301 |
| West Virginia | 2 years | W. Va. Code Sec. 55-2-12 |
| Wisconsin | 3 years | Wisc. Stat. Ann. Sec. 893.54 |
| Wyoming | 4 years | Wy. Stat. Ann. Sec. 1-3-105 |