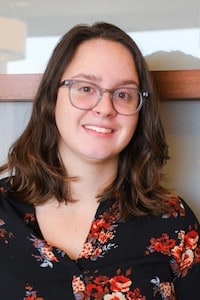 1 South St, #2450
Baltimore, Maryland 21202
Jeanne grew up in Harford County and graduated from Harford Technical High School in 2009. She worked at her local library throughout high school and college. She graduated from Towson University in 2015 with a Bachelor of Science in Sociology. She attends the Community College of Baltimore County and will graduate in May 2020 with her Certificate in Paralegal Studies. She previously worked at a firm in downtown Baltimore as an administrative assistant with the Medical Malpractice department and a legal assistant to one of the partners who focused on state and federal criminal matters.
Jeanne has been a member of the Miller & Zois team since April 2019 and is a Paralegal with the Medical Malpractice department. She focuses on pre-litigation matters involving initial intakes, medical record collection, and organization, maintaining client contact, as well as assisting the Personal Injury department.
Jeanne lives in Baltimore City with her fiancé and black cat Poppy. In her spare time, she enjoys reading, trying new restaurants, traveling, and attending concerts. Jeanne is a student member of the Maryland Association of Paralegals.