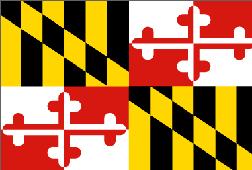 In an emergency session of the legislature, the Maryland Patients' Access to Quality Health Care Act of 2004 was passed over Governor Ehrlich's veto. The unofficial language of this paradoxically titled bill can found here.
This bill criminally froze the amount of compensation a jury can award for pain and suffering damages at $650,000 until December 25, 2008 (it increased $15,000 per year) and reduces the cap on damages in death cases from $1.6 million to $812,500. This cap applies only to medical malpractice cases. You can see a chart of how the cap in Maryland now works here.
The bill also requires doctors who testify in malpractice suits to be familiar with the specialty of the doctor they testify against, as well as encourages settlement of malpractice cases by mediation, and creates a people's counsel to represent citizens before the Maryland Insurance Administration.
How Did This Happen?
Medical Mutual Liability Insurance Society of Maryland ("Med Mutual") insures most Maryland doctors. Ten years ago, they manufactured this crisis in a year where they paid out a little more than they usually do. It is suspected by us and others that they settled a lot of cases that might have settled later to create more payouts that year to gin up a crisis, one that resolved in less than a year before this new law took real effect.
What is the foundation for this? Despite clamoring about the need for double-digit rate increases in premiums, Medical Mutual declared double-digit dividend for doctors who renewed in 2003 and 2004, the key years in the "crisis".
Fast forward to 2014. Things are still rolling along for Med Mutual and the other malpractice insurers in Maryland. Med Mutual just announced in January, 2014, a special dividend of 25% for its policyholders for 2014. This is on top of a renewal dividend of 11% they already got. In the last 4 years, doctors have gotten back $269 million in rebates.
Why do it this way? So they can complain their rates are so high before they get their refunds. I have to give these doctors credit. They are smart, they are disciplined and they know how to do public relations.
The only victims are the people that the small minority of doctors harm with their carelessness.
What Is Next?
Instead of lying low and trying to make everyone forget how they tricked Marylanders in 2004, doctors are now pushing for a statewide "no fault" Maryland Birth Injury Fund. This proposal would not be paid by you, dear taxpayer, but instead would be funded by hospitals, OB/GYNs, and malpractice carriers. This sounds great, right? Except the plan is to pay children a small fraction of what a jury of Maryland residents would give them for the lifelong injuries suffered as a result of a doctors not doing the job they are charged to do: be reasonable when bringing our children into the world.