Meconium is the baby's first bowel movement. It is probably not what you expect. These first feces consist of debris, cells from the intestinal tract, mucus, and slimy fluids. Meconium is green and has no smell.
What is Meconium Aspiration Syndrome?
Meconium Aspiration Syndrome (MAS) causes respiratory distress as a result of meconium entering the respiratory tract below the vocal cords and presenting in the tracheal bronchial tree. When the baby makes an attempt to breathe in utero, before the baby is delivered, the baby can inhale meconium material into the lungs. The fear is the meconium blocking the airways.  Oxygen is critical to life for all of us.  But, during the birthing process, it is critical to have a smooth flow of oxygen to the brain and other vital organs.
This blocking of the airways decreases the flow of vital oxygen to the child's brain and other vital organs. Usually, the neonate can provide a response to overcome the problem. But, if the MAS is severe, the respiratory system may not be able to handle it.  The result can be fetal distress from the oxygen loss if the infant cannot overcome the problem on its own.
Survival Rate for Meconium Aspiration
The survival rate for infants with meconium aspiration syndrome depends on various factors such as the severity of the condition, the presence of other health conditions, and, perhaps most importantly and the battleground in many malpractice lawsuits, whether there was timely and appropriate medical intervention.
In general, the survival rate for infants with mild to moderate meconium aspiration syndrome is good, with most infants recovering fully with treatment. However, severe cases can have a higher mortality rate, with a risk of long-term health complications even in surviving infants.
Here are some meconium aspiration survival rate statistics:
Severe illness and death in the newborn occurs in about 5% to 10% of births
Infants with severe MAS have a mortality rate of up to 30%, with a significant risk of long-term neurological morbidity.
MAS mortality rate is 4.8%
Severe Meconium Aspiration Syndrome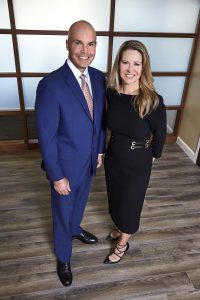 There is likely a serious meconium problem if the neonate needs assistance through mechanical ventilation. This is a sign of a potentially life-threatening situation.  At this point, the child is physiologically unstable.  Her oxygen, carbon dioxide, and blood pressure will often spiral out of control.  The child is also susceptible to air leaks called a pneumothorax (or collapsed lung).  The reality is that there are a number of other risks of being on a ventilator.  The correct treatment decisions are critical to minimizing the harm that can be done to the child.
Another risk factor is the amount and thickness of the meconium in the lungs.  The thicker the meconium, the more likely it is that the neonate will struggle to expel it.   So, the amount, density, and stickiness of meconium will more likely cause the child to develop severe meconium aspiration syndrome. If the infant is unable to clear the sticky thick meconium from his air passages and it is not removed for him, the risk of hypoxia and injury from the lack of oxygen is high.
Meconium Aspiration Malpractice Claims
An obstetrician has a lot of weapons to stop meconium aspiration syndrome in its tracks. Often, a suction tube placed in the infant's trachea will suck out the meconium. Often, antibiotics, and possibly even a ventilator, are necessary after delivery. In 2018, therapy techniques such as inhaling nitric oxide (for pulmonary hypertension), surfactant administration, and extracorporeal membrane oxygenation (ECMO) are often brought into play.
But, meconium aspiration medical malpractice cases often result when the doctors do not see the signs that are apparent when dealing with MAS. When a baby is in distress for any reason, the obstetrician needs to act quickly.
If there is meconium present during childbirth, it is not a time to panic, but rather, it is a time to take action. The doctors and nurses should assume with a reasonable degree of medical probability that the baby has inhaled some of it. It is possible that the baby can expel the meconium on its own. But, even if this is the case, you still have to monitor the potential crisis very closely.
Often, this requires expediting the delivery process with a c-section. If the doctors and nurses miss or ignore the infant's distress and the cause of the stress, then the result can be a tragedy that changes the child's life forever. The umbrella term for these injuries is hypoxic-ischemic encephalopathy.  Severe meconium aspiration syndrome can cause permanent learning disabilities, permanent intellectual impairment, physical injuries, permanent psychological damage, and even death.
Meconium Aspiration Malpractice Verdicts and Settlements
2021, California: $2,500,000 Settlement. The mother had a spontaneous rupture of membranes at 41 weeks and two days. She was planned for a vaginal delivery by a resident. Labor progressed relatively uneventfully for many hours. However, several complications arose, including late decelerations, tachysystole, fetal distress, and meconium aspiration. The patient eventually underwent a C-section but the child suffered prolonged fetal distress. The child suffered from perinatal asphyxia, meconium aspiration, moderate hypoxic ischemic encephalopathy, and seizures. Emma underwent several medical tests and consultations and was ultimately discharged with a diagnosis of HIE and seizures. Despite a difficult start to life, Emma is reported to be doing fairly well.
2021, Ohio: $10,002,200 Verdict. A baby girl was born comatose. She suffered respiratory distress, a nuchal cord, asystole, cyanosis, and multi-organ failure. The girl died shortly after being delivered. Her autopsy revealed perinatal asphyxia, hypoxic-ischemic encephalopathy, and meconium aspiration syndrome. The girl's parents alleged that the hospital staff's negligence caused her death. They claimed its staff failed to discontinue oxytocin, address fetal distress, and failed to perform a C-section. The parents received a $10,002,200 jury verdict.
2020, New York: $1,318,182 Settlement. A woman went into labor. The fetal heart tracings revealed variable decelerations and irregularities. The hospital staff administered Pitocin and Cervidil. They failed to discontinue Cervidil despite the fetal distress signs. The baby boy was delivered via emergency C-section. He suffered respiratory distress, hypoxic-ischemic encephalopathy, and meconium aspiration syndrome. The boy developed permanent brain damage. He was left with behavioral abnormalities and developmental delays. The boy's mother alleged that the nurse-midwife's negligence caused his permanent injuries. Specifically, her meconium aspiration malpractice lawsuit alleged that a nurse midwife involved in the labor and delivery was negligent in using Cervidil, continuing the Cervidil after non-reassuring fetal monitoring strips, and refusing to discontinue the Cervidil. The plaintiff was found to be neurologically impaired and was eligible for the New York State Monetary Indemnity Fund, and the parties settled for $1,318,181.82, with the defendant paying $800,000.
2020, Virginia: $11,500,000 Settlement. A baby boy was born in a Naval hospital. He suffered from meconium aspiration syndrome. The boy was also cyanotic and asystolic. He immediately underwent ventilation and intubation. However, the hospital staff did not use an aspirator. The boy's hypoxia worsened. He developed cerebral palsy. The boy experienced cognitive and motor impairments. He required constant supervision. The boy's parents hire a malpractice lawyer and alleged that the hospital staff's negligence caused his permanent injuries. They claimed they failed to treat meconium aspiration syndrome, prevent permanent brain damage, and provide appropriate care. The parties agreed to an $11,500,000 settlement.
2019, California: $2,500,000 Settlement. A newborn boy suffered meconium aspiration syndrome, hypoglycemia, neonatal encephalopathy, metabolic acidosis, and neonatal encephalopathy. He underwent whole-body cooling, mechanical ventilation, and intubation. The boy sustained permanent brain injuries. He received neurological development support and attended a special needs school. The boy's mother alleged that the hospital staff's failure to timely deliver him caused permanent injuries. This case settled for $2,500,000.
2019, California: $975,000 Settlement. A newborn boy suffered meconium aspiration syndrome, hypoxia, and micro bleeding. He developed cerebral palsy. The boy experienced cognitive and developmental delays and learning difficulties. His mother hired a meconium aspiration syndrome lawyer who filed a lawsuit alleging negligence against the obstetrician. She claimed they failed to address breech presentation and fetal macrosomia, delayed the delivery, and failed to timely order a C-section. This case settled for $975,000.
2018, Michigan: $8,000,000 Settlement. A baby girl was born via emergency C-section. She suffered from meconium aspiration syndrome, neonatal encephalopathy, metabolic acidosis, multi-organ failure, persistent pulmonary hypertension, and thrombocytopenia. The girl developed spastic quadriplegia. She experienced left esotropia, seizures, speech delays, cognitive delays, and behavioral disorders. The girl spent over two weeks in the hospital. Her family alleged negligence against the hospital. They claimed its staff failed to timely treat her. This case settled for $8,000,000.
Getting a Lawyer for Your Birth Injury Case
If you believe that your baby may have suffered a birth injury and you believe meconium exposure may have been the reason for the harm, then give us a call.  We understand both what you have been through and what lies ahead for you and your child.  We have a clear history of success in wrongful death and catastrophic injury medical malpractice cases.  Call Miller & Zois today and speak to our birth injury medical malpractice attorneys at 800-553-8082 or get an online case evaluation.
How medical malpractice cases are valued in Maryland for settlement.  We take a look at the cap on noneconomic damages and why this is less of an issue in birth injury medical malpractice cases.
Take a look at the settlement value of meconium aspiration medical negligence cases