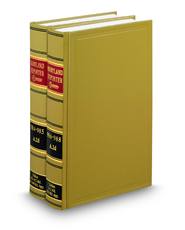 Anybody who has seen the fantastic HBO series The Wire knows that the Baltimore Police have more than enough to do. Even with the recent drop in Baltimore's murder rate, our police are still very busy.  The problem is not that they are offended by a subpoena.
This can cause problems for Baltimore injury lawyers who need police officers to appear in court for trials of injury cases. Because of the crushing workload these officers face, it can be difficult to contact them to serve a subpoena or to arrange for testimony.
Best Way to Get a Police Officer to Your Trial
There are a few ways to minimize both the inconvenience to the officer and my own frustration. When serving a subpoena, always include a copy of the officer's report. These officers handle so many calls that otherwise, you'll end up with a witness that has no recollection of the particular accident your case is about. I generally include a letter with my office and cell phone numbers. Because officers work shifts, there's a good chance they won't be available when your office is open.
If I have trouble getting an officer to return calls or accept service, I call the District's Administrative Lieutenant. I explain to them or their sergeant the problem I am having, and generally the next day I get a very polite call from a cooperative officer.  The guys are trying to do the right thing.  But they do not know how badly hurt my client is, the suffering she has endured, and how much time she has waited for justice.  What they do know is that there are a lot of nonsense auto accident personal injury claims filed — particularly in Baltimore Circuit Court —  and there are real bad guys out there that need to be stopped.
There is also a misguided perception out there that there is a special subpoena for police officers.  There is not.  The challenge is easily finding and serving them and doing it in an unintrusive way.
There is also no cost to subpoena a police officer (although that might be coming — the Maryland legislature has given some thought to a $250 charge to offset the police officer's time and expenses).
The World Is Round When It Come to Courtesy
Also, remember consideration is a two-way street. If your case settles prior to trial, show the officer the courtesy of calling and letting them know. Officers on the midnight shift hate it when they miss sleep because you subpoenaed them for a morning trial, settled the case, and then never bothered to tell them.  The arc of the universe is long on this kind of thing.  Make sure the second your case settles or is postponed you call all of your witnesses.
Getting Ready for Trial?
Are you getting ready for trial?  We can help!