Recently I was contacted by a very nice lady who was looking for an injury lawyer to handle a case involving the wrongful death of a family member in a Baltimore nursing home.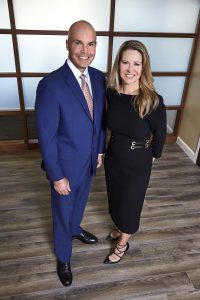 We handle a lot of nursing home cases and this call was very typical.  We get a lot of calls on nursing home cases, particularly when a serious injury or death is involved. It's normal for a traumatic event like this to leave grief-stricken family members looking for answers.  In nursing home negligence claims, surviving family members call because they see the care at the nursing home.  In many of them, the care provided is awful.  Then, their mother/father/wife/husband/brother/sister dies.  They are calling to see if two plus two equals four.  Quite often, it does.
In this case, the caller was herself a licensed nurse-practitioner who had very specific information about exactly what she believed was done wrong. This is unusual simply because she had specialized knowledge that the average person would not.
When I am speaking with potential clients, I always try to remind myself that nobody calls a personal injury lawyer for advice when everything is fine. We are dealing with folks who are often under emotional distress, who have suffered a serious injury to themselves or a family member, or who are grieving a recent, unexpected death. It's important to remember that while trying to get a complete statement of the relevant facts. It can take time and patience, but most people will not call ready to detail for you exactly what went wrong.
The Disaster of Nursing Home Care in Maryland
The Department of Health and Human Services (HHS) tells us that 33% of seniors in nursing homes suffer what they call temporary harm events.  This includes such things as excessive bleeding due to medication, bedsores, falls, UTIs, etc. Well, sure, they are old, bad things will happen, right?  But here is the thing: 59% percent of these injuries were found to be preventable.
This couldn't happen to me or my parents one day.   It must be a small minority of nursing homes in the worst areas that are causing all of the harm, right?  Wrong.  The New York Times reported in July 2017, "While special focus status is one of the federal government's strictest forms of oversight, nursing homes that were forced to undergo such scrutiny often slide back into providing dangerous care, according to an analysis of federal health inspection data. Of 528 nursing homes that graduated from special focus status before 2014 and are still operating, slightly more than half — 52 percent — have since harmed patients or put patients in serious jeopardy within the past three years."
More than half? This is insane.  When I was a child, parents did not put their kids in car seats.  We did not wear seatbelts.  Today, this is child abuse, right?  No one in the right mind would do this today.
So what in 2048 are we going to look back on and think it was utterly crazy?  I think it is nursing home care. At some point, the world will wake up to the idea that we cannot treat our seniors this way.
The National Center on Elder Abuse provided a useful chart that details the abuse that goes on in nursing homes.