In auto accident, truck accident and medical malpractice cases in Maryland, judges and juries may award compensation (or insurance adjusters or attorneys by way of settlement) for the following: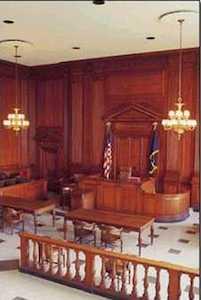 bodily injury (this will always be the biggest driver of value in the vast majority of cases);
the impact the injuries had on the victim's physical and/or mental health (a huge issue in serious injury and death cases and a far less important factor in smaller cases);
past physical pain;
past mental anguish;
future physical pain (this really drives pain and suffering awards);
future mental anguish;
humiliation and embarrassment associated with injuries;
past medical expenses;
future medical expenses;
other expenses reasonably or necessarily incurred in the past;
other expenses that will continue with reasonable probability into the future;
loss of earnings in the past (regardless of whether your employer paid you while you were out of work); and
earnings expected to be lost in the future.
There Is No Cap On Non-Economic Damages
Tips on Each Insurance Company
These damages can be broken into two different categories: economic and non economic damages. There is no cap on economic damages.
Computing economic damages can sometimes be a challenge, to be sure. In injury cases, you need medical testimony from a doctor setting forth the limitation and often testimony from an economist and/or a vocational rehabilitation expert. Economic damages are a big deal because the lack of a cap puts plaintiffs in position to collect the full amount of the loss. You really have to be smart about developing that type of testimony because sometimes you have to dig to find out what the economic losses were. Would you think a retired woman's household services could be worth hundreds of thousands of dollars? But the can be.
In wrongful death claims, the economic losses are typically lost wages and benefits from the time of the accident/malpractice and the death and (2) future expected lost wages.
A jury can award for future earning from the person who was killed that were "reasonably certain" to have been earned. Clearly, this is not going to be an exact number but a wage earner who dies is reasonably likely to continue to earn money to support his or her family.
Cap on Non-Economic Damages
There is a cap on non-economic damages in Maryland which is $815,000 (as of 2015) (depending upon when the injury occurred). There is no cap on economic damages such as past and future lost wages and past and future medical expenses in Maryland.
The pain and suffering cap in Maryland in medical malpractice cases as the result of a bill that was passed in 2005 is $755,000. This is also the maximum cap on medical malpractice wrongful death cases if there is only one claimant. The wrongful death cap with two or more beneficiaries in medical malpractice cases that arise after today is $943,750.