This page is about personal injury claims involving Chubb and how to maximize your insurance settlement payout with Chubb.
The Chubb Group of Insurance Companies started in 1882 writing insurance for ships and cargo. Today, it is a mammoth insurance company with 10,100 employees spread across multiple subsidiaries, including Great Northern Insurance Company, Federal Insurance Company, Vigilant Insurance Company, Pacific Indemnity Company, and Northwestern Pacific Indemnity Company.
This insurer provides insurance in 54 countries and employs approximately 31,000 people. Today, 40% of its business is outside the U.S. Like most insurance companies, it is very profitable. Chubb reports revenues of over $40 billion in 2021.
Chubb is a small player in car insurance in Maryland, with only 0.15% of the private automobile insurance market share, and only $5,314,571.00 in premiums written that year. In Maryland, our attorneys see Chubb more frequently in commercial car and truck accident cases, and product liability claims.
In 2015, Chubb was purchased by ACE, an international commercial insurer that has a presence in 54 countries. Chubb is now the world's largest publicly traded property and casualty company in the world and has more market share than any other commercial insurer in the country.
Settlement of Chubb Insurance Accident Claims
In dealing with Chubb/Great Northern Insurance Company/ACE, the conventional wisdom is that it is rare to get an acceptable pre-lawsuit settlement offer in automobile cases, and filing a lawsuit does not typically result in significantly better Chubb insurance settlements.
Some personal injury lawyers have described Chubb's litigation strategy as "scorched earth," meaning that they will defend claims at all costs with no regard to expense. This means that, where the negligent driver was insured by Chubb, lawyers and plaintiffs can expect to take the case to trial.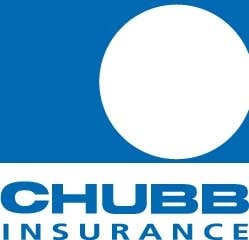 Our accident and wrongful death lawyers' experience, for whatever reason, has been different. We have had a lot of success reaching a settlement with Chubb before filing or shortly after filing a lawsuit. Of course, when Chubb or any insurance company is not being reasonable about how much money they offer in a settlement, we are going to file a lawsuit and push for a jury trial unless Chubb sees the case differently as the lawsuit progresses. (Here is one old example that got national media attention when Chubb was unwilling to settle a claim with us after we made a reasonable demand.)
Often a lawsuit needs to be filed to maximize the value of your claim against a Chubb insured.
Many cases with Chubb in Maryland go into suit not necessarily because Chubb is particularly unreasonable but because insurance companies want to take a closer look at the plaintiff – and, sometimes, the plaintiff's lawyers – in a severe injury case.
This applies in particular in products liability cases. In these cases, Chubb's personal injury settlement process is the same as many other insurance companies. They are not averse to a settlement, but they want to make sure they fully understand the claim before writing injured victims a big check.
So, unfortunately, you have to sue Chubb insured to push the ball forward even in cases where settlement payout is ultimately likely. As lawyers in these cases, it is our job to put on the best case possible to show the real value of the claim to make settlement more palatable for Chubb.
Lawsuits Against Chubb
Chubb does not have in-house lawyers in Maryland, so it is required to hire outside counsel when lawsuits are filed against a Chubb insured. Chubb does a pretty good job of picking quality defense lawyers which leads to a lot of personal injury claims resolving after Chubb's lawyers get involved. We have seen some different lawyers handling Chubb Insurance cases over the years, including:
Saunders & Schmieler in Silver Spring, Maryland
Law Offices of Frank F. Daily in Hunt Valley, Maryland
Morgan, Shelsby, Carlo, Downs & Everton in Hunt Valley, Maryland
Goodell DeVries Leech & Dann in Baltimore, Maryland
Moore & Jackson in Towson, Maryland
How Do I Make a Claim with Chubb Insurance?
You can call 800-252-4670 to make an injury or wrongful death claim with Chubb and 800-699-9916 in workers' compensation cases. If you have a serious injury or wrongful death case, you would be foolish to speak with Chubb without first getting a free consultation with a personal injury lawyer. You can call us at 800-553-8082.
How Does Chubb Determine the Settlement Value of Car and Truck Accident Personal Injury Claims?
As we talked about above, Chubb does take an honest look at the victim's injuries and the type of accident to determine the insurance settlement payout. Our attorneys usually do not agree with Chubb on the settlement value. This insurer is just like every other insurance company. It does not like to offer fair value of a personal injury claim without a lawsuit.
But Chubb is more reasonable than most insurance companies and they sometimes bend to pre-lawsuit pressure to make a reasonable offer without the need for filing a lawsuit.
Is Chubb Eager to Litigate and Take Personal Injury Cases to Trial?
Not many lawsuits against Chubb that are filed in Maryland go to trial. Chubb is eager to steer clear of the courtroom. Our lawyers do not really ever go to trial with Chubb. What's more, we don't remember any lawyer in Maryland taking a Chubb case to trial in the last 10 years. A search of databases for jury verdicts also comes up empty. The take-home message? Chubb is not racing to the courthouse steps to try lawsuits in Maryland.
Who Defends Chubb's Interests in Lawsuits in Maryland and Washington, D.C.?
Chubb does not have in-house lawyers who work for the insurance company like many other large insurers. So it hires many lawyers to handle its claims in personal injury lawsuits filed by it or its insureds in Maryland and Washington D.C. Saunders & Schmieler have defended Chubb in Maryland. Crosswhite Limbrick Sinclair has defended Chubb in D.C.
Chubb Verdicts & Settlements
Below are sample verdicts and reported settlement amounts from an auto accident and other personal injury cases in which Chubb was the responsible insurance company.
Sekula v. Plainedge Union Free School District (New York 2020) $2,000,000: A 56-year-old roofer worked at a renovation site. He had been removing the building's roofing insulation at the time. While tossing debris, he fell off the roof. He plummeted about 10 feet and landed on the ground. An ambulance transported him to the hospital, where the staff provided minor treatment. He suffered a concussion, post-concussion syndrome, and multiple shoulder tears that caused the development of bursitis and synovitis. The man also claimed multiple disc herniations and bulges. His ankles were torn and contused as well. Doctors performed arthroscopic surgery on his shoulder and his right ankle. He also underwent physical therapy, concussion rehabilitation therapy, and painkilling injections to his back. The man continued to experience residual pain and limitations that prevent him from working. He also claimed that he needed another arthroscopic surgery and surgical fusion in the back. The man sued the premises' owners and the general contractors for failing to provide a safe workplace. Chubb insured them. They contended that the man's injuries were minor as they were only soft tissue. But Chubb relented before trial and the case settled for $2 million.
De Los Santos v. Scott Properties (California 2020) $325,000: A woman was walking around her apartment building's pool area. She stepped on a drainpipe cover that slipped forward when she stepped down. This caused her toe to get caught and she tripped and fell forward as a result. She suffered a right humerus fracture, a right rotator cuff tear, and facial lacerations. The woman underwent 21 stitches to repair her lacerations. She also underwent two surgeries to address her shoulder. The first one was an open reduction with internal fixation and the second was a reverse shoulder replacement. Her counsel claimed that her injuries made her permanently disabled and unable to take part in basic activities such as driving because of dysfunction in her right dominant arm. She sued the complex's owner and the construction company that installed the cover. They were insured by Chubb. The defendants contended that the woman was inattentive and was a fall risk because of her history of multiple falls and substance abuse. This case settled for $325,000.
Minor v. Elite Gymnastics Center Inc. (Utah 2019) $27,000: A 9-year-old girl was taking gymnastics lessons at a gymnastics facility. A part of the ceiling collapsed on her, which caused her to suffer from concussions, dizziness, and a head laceration. Her mother hired a personal injury lawyer and sued the gymnastics center (insured by AIG) and the facility's owner (insured by Chubb). She alleged that they should have known that the ceiling was in a dangerous condition but that they failed to issue a verbal or written warning to occupants and participants. Both the center and facility owner contested the extent of damages. This case settled for $27,000. This comprised the gymnastics center paying $20,050 and the facility's owner paying $6,750.
Keck v. Bel-Air Bay Club (California 2019) $15,000,000: A 48-year-old man died of heat exhaustion while participating in a paddle tennis tournament held at a private beach club (insured by Chubb). He initially suffered leg cramps after entering an air condition-less locker room. Despite having the locker room attendant massage his calf, his cramps worsened within several hours. He experienced breathing difficulties and club staff called 911. As the paramedics arrived, his skin turned blue. He lost consciousness. He was transported to the hospital, where staff unsuccessfully attempted to revive him. He died shortly after being admitted. The deceased's mother alleged in her wrongful death claim that the club failed to train its employees on safety, especially concerning heat exhaustion. She also alleged that the staff failed to contact medical attention promptly. The jury awarded the estate $15,000,000, which was reduced to $12,000,000 based on comparative negligence.
Cruz v. Moynihan Station Development Corp. (New York 2019) $3,200,000: A falling beam struck an on-duty security guard (whose building was insured by Chubb) while workers were setting up for a corporate event. The beam was propped against a wall near where he was standing. An ambulance transported him to the hospital, where he was diagnosed with a concussion and multiple disc herniations. He also experienced nerve injuries to his neck and back. He suffered post-concussion syndrome as well. The man saw a physical therapist and underwent steroid-based injections. Two years later, he underwent a discectomy and a laminectomy. He claimed residual pain, limitations, and impaired cognition. He also did not work since the incident. The parties agreed to a $3,200,000 settlement.
Rozen v. Reading International (California 2019) $1,500,000: A patron suffered hip and pelvis injuries from falling through a swinging door at a movie theater (insured by Chubb). She saw a movie after the incident but was wheelchaired to her vehicle after the movie. An orthopedist diagnosed her with hip and sacrum fractures. She claimed that her injuries weakened her and caused her to have another fall that broke her elbow and aggravated her knee arthritis. The case settled for $1,500,000.
Powers v. Plaza Tower, LLC (New York 2019) $6,500,000: A mechanic suffered multiple injuries after the catwalk he walked on collapsed. He suffered fractures to his right wrist, right elbow, T11 vertebra, L5 vertebra, pelvis, and ribs. Doctors performed surgery on his right elbow, right wrist, and sacrum three days later. He remained hospitalized for almost two weeks and subsequently underwent inpatient therapy at a rehabilitation center. The man then underwent debridement and fixational removal surgeries. He claimed residual arthritic pain. He has also suffered limited ranges of motion to his right elbow and wrist. The man has not worked since the incident. The case settled for $6,500,000.
Butner v Eley (Virginia 2018) $475,000: Decedent was a back-seat passenger on Route 32 in the Isle of Wright. When her car stopped for a traffic light it was rear-ended by a large tractor-trailer. The decedent sustained serious injuries in the accident and eventually died. Her family hired a wrongful death truck accident lawyer and brought a lawsuit. Chubb was the insurance company for the trucking company. Liability was not in dispute and Chubb agreed to pay $475,000 to settle the claim.
Jorgensen v Riley (Wisconsin 2016) $895,161: Plaintiff was driving through an intersection when the defendant failed to yield and struck her on the side causing significant physical injuries. Plaintiff sued the defendant driver and also her own insurance company (Chubb) for UIM benefits over the defendant's policy limits. The jury awarded $895,161 which included $300,000 for pain and suffering. Liability for the damages was divided between the defendant's insurance company and the plaintiff's UIM insurer, Chubb.
McAlpine v Chubb (California 2010) $600,000: Plaintiff, a 37-year-old female, was driving on a bridge when she was rear-ended by another vehicle at 35 mph. Plaintiff claimed she sustained a permanent injury to her neck, shoulder, and back with a loss of nerve conduction and control in her right arm and hand. Injuries were confirmed by MRI. Plaintiff settled with the at-fault driver for policy limits of $100,000 and sought additional UIM damages from Chubb. Chubb disputed the severity of the injuries and the case went to arbitration where the plaintiff was awarded $600,000.
Holbrook v Chubb (Indiana 2007) $465,000: Plaintiff was operating a motor vehicle in the course of his employment when another vehicle rear-ended him. Plaintiff claimed permanent injuries in the accident, including soft-tissue injuries to his spine and neck. Plaintiff settled with the at-fault driver for policy limits of $25,000 and then sought additional UIM damages under his employer's insurance policy with Chubb. Chubb refused to pay the claim, arguing that the plaintiff was contributorily negligent. The case went to trial and a jury awarded the plaintiff $465,000.
Contacting Chubb Group of Insurance Companies
We have dealt with Chubb adjusters at the following addresses:
Chubb Group of Insurance Companies
600 Independence Parkway
Chesapeake, Virginia 23327
800-252-4670

and

1801 K. Street, Suite 700
Washington, D.C. 20006

and

200 St. Paul Street, P1

Baltimore, Maryland 21202
Our Lawyers Can Help You With Your Accident Claim Against Chubb
Our law firm has fought and won against Chubb Insurance to obtain verdicts and favorable settlements against them. If you've been in an accident with a driver insured by Chubb, contact us at 800-553-8082 or online for a free consultation.
Automobile Insurance Companies: A Comparison
More Information on Automobile Claims and Lawsuits
Information on Our Personal Injury Law Firm