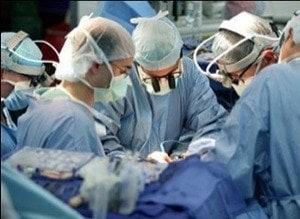 Plastic surgery can give patients a spark of youth and confidence when they need it the most. It serves its intended purpose – or at least does not harm the patient – in the vast majority of the 13 million cosmetic surgery procedures we have every year in this country. But, in a small minority of cases, doctors make a mistake that turns the hope of a better tomorrow into a nightmare the patient never imagined. Certainly, not every bad outcome during plastic surgery leads to a viable medical malpractice claim.
Most cosmetic surgery medical malpractice cases we see in Maryland involve these issues:
Lack of informed consent/failure to disclose the risks of the procedure
Nerve damage
Most viable medical malpractice cases outside of plastic surgery cases involve honest doctors making a mistake they should not have made. Plastic surgery negligence claims have their fair share of this, too. But plastic surgeons have a far greater profit incentive for getting as much work done as they can with as little expense as possible. With the economy in the tank for much of the last six years, these doctors have to find creative ways to get back the money they have lost. This leads to some of these surgeons cutting corners and doing procedures that either should not be done or that the doctor should not be doing because they lack the skills, training or facility.
The Challenge of Cosmetic Surgery Medical Malpractice Cases
Our law firm turns down the vast majority of plastic surgery medical malpractice cases. Sometimes negligence is easy to prove but the stumbling block is the extent of the injuries. There are a lot of very difficult injuries that are not serious enough to warrant a medical malpractice case. For example, if a woman suffered an unnecessary scar during breast augmentation surgery, that is a pretty awful thing. Someone who is trying to make themselves better gets a scar that makes them self-conscious for an entirely different reason because the doctor made a silly mistake. It is incredibly unfair. But our law firm, and most medical malpractice law firms, are not going to take that case because the injury is not significant enough to justify the time and cost of bringing the case to trial. As a result, most plastic surgeons who make mistakes get off scot-free because the victim cannot find an attorney willing to handle the claim.
The victims that are going to have the easiest time finding counsel are going to be those people with serious injury and wrongful death claims. These are usually failure to treat infection and anesthesia error claims. But it really depends on the case. If you want to know if you have a claim, call us or reach out to us on-line. We will give you the straight story.
The Use of Res Ipsa Loquitur
In some medical malpractice cases, victims can rely on a legal doctrine that an injury such as the one that they suffered would not happen in the absence of negligence. In plastic surgery cases, this often arises with injuries that are the result of the use of a medical instrument. Plaintiff may not automatically rely on res ipsa loquitur in every medical malpractice claim in which the patient was injured by a mechanical instrument. But if the use of the mechanical instrument is within the common knowledge of the jurors, this doctrine can be used.
Free Maryland Malpractice Claim Consultation
If you or a loved one have been the victim of a medical mistake in the Baltimore-Washington area, call 800-553-8082 or get a free online malpractice claim evaluation.