If you believe you have been the victim of medical malpractice, keeping your eye on the calendar is important because there are specific timelines for how long you may have to file a lawsuit in court. This is called a statute of limitations.
Maryland Medical Malpractice Statute of Limitations
The general statute of limitations for medical malpractice lawsuits is three years in Maryland. This general statute of limitations codified at §5-109 of Md. Code, Cts.& Jud. Proc. Article. This applies to doctors, nurses, hospitals, and any other healthcare provider.
The Discovery Rule Can Extend the Statute of Limitations (a little)
The discovery rule is an exception to the standard statute of limitations. This rule comes into play when an injury isn't immediately evident. The classic example everyone uses to describe the malpractice discovery rule is when a surgeon leaves a surgical instrument inside a patient, but the patient only becomes aware of it several years later.  In this type of case, the discovery rule allows for the three-year countdown to start from the moment of discovery rather than the date of the operation.
The discovery rule in Maryland is not open-ended. While it does grant victims a three-year window from the discovery of the injury, this claim must still be made within the overarching limit of five years from the date of the malpractice event.
What does this all mean?  If an injury is not detected immediately, the victim has three years from the date from which the injury is recognized to file suit. But suit must be filed within five years absent unusual circumstances.
One of those particular circumstances that our lawyers frequently handle medical malpractice claims for minors. For children, the clock starts ticking when the child reaches 18, regardless of how old they were when the injury happened.
Defining When an Injury Occurs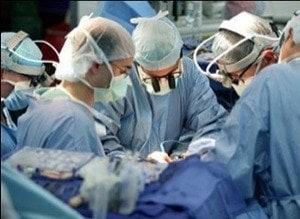 So then, what is an "injury"? This can be confusing because the statutory language does not define what an injury is. Still, an injury is what triggers the clock to start ticking, so it is vital to figure out whether you have suffered an injury and when.
Legally Cognizable Harm
Maryland courts have tried to define what it means. In Edmonds v. Cytology Services of Maryland Inc., the court stated that to determine if an injury has been committed, the question is whether the patient has suffered harm that is "legally cognizable." A "legally cognizable" harm exists if there are damages.
Therefore, if you are trying to look at when an injury happened to figure out the statute of limitations, you must ask yourself if you have suffered harm with compensable damages. Moreover, it is important to remember that the clock starts ticking from when the injury occurred, even if it is not discovered until later. The five-year period begins to run when injury (or "damages") first arises, not when all damages resulting from the physician's negligence have occurred.
Examples of When an Injury Occurs
Here is a list of examples of what an "injury" could look like as a result of a negligent misdiagnosis, as stated by the Edmonds court:
They experience pain or other manifestations of an injury;
the disease advances beyond the point where it was at the time of the misdiagnosis and to a point where

it can no longer effectively be treated,
it cannot be treated as well or as completely as it could have been at the time of the misdiagnosis, or
the treatment would entail expense or detrimental side effects that would not likely have occurred had treatment commenced at the earlier time; or

the patient dies.
Even if the injury is not discovered until later, the statute of limitations is triggered when the injury or damage first arose. This is important in cases of misdiagnosis of a disease like cancer.
Is There a Different Statute for Birth Injury Cases in Maryland?
The statute of limitations for a child's claim for birth injuries does not begin to run until the child is 18 years old. So the child has until she turns 21 to file a lawsuit. The parents' claim for medical bills and other expenses before the child turns 18.
Why Does Waiting to Hire a Lawyer Often Lead to Not Finding One?
Our malpractice lawyers will someone get a new case that sounds promising that we have to reject because there is not enough time before the statute of limitations to investigate thoroughly. If you have a viable claim and wait until the last minute, finding a lawyer to help you might be impossible.
Example Case Where the Malpractice Statute of Limitations Was Missed
Let's look at a Maryland appellate opinion that underscores how unfair the malpractice statute of limitations can be with this limitation on the length of the discovery rule.  In Linton v. Evans, a patient brought a lawsuit against her medical practitioners after they failed to diagnose breast cancer despite her repeated concerns about finding lumps on her chest. Two years later, the patient was diagnosed with cancer but learned a month later that her breast cancer was at stage 3C.
For purposes of the statute of limitations, the court held that the injury or damage first arose when she was diagnosed with cancer because there was "some harm." Her diagnosis in and of itself was evidence of compensable harm. However, her later-acquired knowledge of her cancer stage was just confirmation of her disease and not an injury.
In this patient's case, the earlier date – the date of her cancer diagnosis – was the date that controlled the statute of limitations. What does this mean? A potentially worthy plaintiff does not get past the courtroom door.
Don't let this happen to you. Call a lawyer and figure out when you have to file your claim. Immediately.
Take Home Message: Assume the Limitations Period is Three Years
Many Maryland statute of limitations cases go down just like this case. Please listen to this: When in doubt, assume that you could have discovered your injury and the cause of it the day that it happened because this is how it plays out in 99% of the medical malpractice cases we see.
So many victims come to us thinking their limitations period is longer than three years because they did not "know" it was malpractice. This is not just a death trap that victims themselves have fallen into: many medical malpractice lawyers assume the discovery rule will save them, but the court sees it very differently.
We have earned tens of millions of dollars for victims by fighting every case like it was our last. Can we help you? Call 800-553-8082 or get an online consultation.
The Language of the Malpractice Statute of Limitation
The full text of Maryland's Statute of Limitations in medical malpractice cases can be found in section 5-109 of the Courts and Judicial Proceedings Article of the Annotated Code of Maryland. A part of the statute currently states that for children, the statute of limitations starts running when the child turns 11 or, in some cases, 16. However, Maryland's Court of Appeals clarified that part of the statute in Piselli v. 75th Street Medical, 808 A.2d 508, 371 Md. 188 (2002), which held that the clock starts ticking when the child turns 18 years old.
An action for damages for an injury arising out of the rendering of or failure to render professional services by a health care provider, as defined in § 3-2A-01 of this article, shall be filed within the earlier of:

Five years of the time the injury was committed; or
Three years of the date the injury was discovered.

Except as provided in subsection (c) of this section, if the claimant was under the age of 11 years at the time the injury was committed, the time limitations prescribed in subsection (a) of this section shall commence when the claimant reaches the age of 11 years.

The provisions of subsection (b) of this section may not be applied to an action for damages for an injury:

To the reproductive system of the claimant; or
Caused by a foreign object negligently left in the claimant's body.

In an action for damages for an injury described in this subsection, if the claimant was under the age of 16 years at the time the injury was committed, the time limitations prescribed in subsection (a) of this section shall commence when the claimant reaches the age of 16 years.

For the purposes of this section, the filing of a claim with the Health Care Alternative Dispute Resolution Office in accordance with § 3-2A-04 of this article shall be deemed the filing of an action.
The provisions of § 5-201 of this title that relate to a cause of action of a minor may not be construed as limiting the application of subsection (b) or (c) of this section.
Nothing contained in this section may be construed as limiting the application of the provisions of:

§ 5-201 of this title that relate to a cause of action of a mental incompetent; or (2) § 5-203 of this title.
More Maryland Malpractice Statute of Limitations Cases
Charette v. Wexford Heath Sources (2023) (federal court) (link not yet available)
A civil rights claim under Section 1983 in a malpractice claim is considered a personal injury claim.  Accordingly, § 5-109(a) is the applicable statute of limitations.
Same Section 1983 statute of limitations holding.
The primary question on appeal is whether the lawsuit was filed beyond the stipulated limitation period. The case discussion revolves around the distinction between the time of injury and the awareness of harm, and how this influences the timing statute of a medical malpractice claim. What happened in this case is a man was unsuccessfully treated for a cough and shortness of breath. He was referred to a pulmonologist. In March 2010, the pulmonologist diagnosed him with several respiratory conditions and other doctors treated him after that. By 2016, after marrying and facing infertility issues, he consulted a fertility specialist. He was diagnosed with azoospermia attributed to Cytoxan toxicity, a medication he had been taking for his respiratory ailments. In 2018, the individual and his wife filed a lawsuit against the pulmonologist, and the subsequent treating doctors alleging medical malpractice related to the prescription of Cytoxan. The court found that the doctor who treated him in 2010 should be dismissed because it was beyond that five-year window.
The Government contends that the plaintiff's lawsuit is invalid under Maryland's statute of repose since she did not file it within five years of her injury. However, this case is distinct from the Anderson case we talk about below. In Anderson, the court determined that Maryland's statute of repose was a substantive right, but they did not address whether the Federal Tort Claims Act's (FTCA) statute of limitations superseded Maryland's statute. In this case, the issue of preemption between the FTCA and Maryland's statute of repose is central. The FTCA permits plaintiffs to file claims at any time if they don't receive a response within six months from the relevant administrative agency. The plaintiff's case here falls into this "deemed denied" category, creating a conflict with Maryland's statute. Despite the seeming conflict with Maryland's five-year period, the court finds that the FTCA's statute of limitations takes precedence. Therefore, the plaintiff's filing was deemed timely.
In Maryland, whether § 5-109(a)(1) is termed a "statute of limitation" or a "statute of repose" is  inconsequential to most plaintiffs. But this distinction makes a difference for plaintiffs filing a medical malpractice lawsuit against the Federal Tort Claims Act (FTCA). The FTCA usually has a two-year limitation for claims but will defer to state law if it offers a different timeframe. Importantly, while a state statute of limitations is procedural, a statute of repose is substantive and takes precedence over the FTCA's timeline. The court found that based on its language and legislative history, § 5-109(a)(1) is a statute of limitations.
Older § 5-109 Appellate Opinions
More Information for Medical Malpractice Victims
For individuals who are victims of medical malpractice in Maryland, visit our main malpractice page. Another good place for information is our frequently asked medical negligence questions.
This section provides details as to the nuances of healthcare negligence claims. We also explain our seven steps to bringing a malpractice case from the moment you hire us and provide information on the potential value of your medical malpractice claim.
Types of Claims Our Malpractice Lawyers Handle in Maryland
Our lawyers pursue claims in the Baltimore-Washington area for:
Free Maryland Malpractice Claim Consultation
If you live in the Baltimore-Washington area and believe you have been a victim of a medical error, call 800-553-8082 or get a free online malpractice consultation.